Expert Insights

We all know the Covid pandemic had a negative impact on society, but as more and more data comes in – specifically data that relates to the lockdowns – it is undeniable that drug addiction took hold of far more people than we anticipated. I can remember reading a news article in 2020 about Cheryl Wilson, a Winston-Salem mother whose son died from a fentanyl overdose during the lockdowns. I can also remember thinking that the isolation would be as hard for his mother as it was for him. The CDC now believes, in the first 12 months of the lockdowns, more than 100,000 Americans died from drug overdoses. Now that we know the number of deaths, I can't help but to think that the isolation forced upon us during lockdowns is a main culprit for the rise of addiction and fatal overdoses. One of the main reasons we start using drugs is because we're running from something – we want to avoid emotions that cause us pain or discomfort. During active addiction, being forced to remain stationary and alone for extended periods of time can be a recipe for disaster.

~ Nikki Seay
Top 6 Drug Rehabs in Winston-Salem
Every alcohol and drug rehab in Winston-Salem offers its own set of unique amenities, programs, and therapies. Evidence-based treatment is available at multiple inpatient centers in Winston-Salem. These facilities often provide a range of therapies, faith-based treatments, and outpatient options for recovery.
Below are the top six addiction treatment centers in Winston-Salem based on the following criteria:
Offering evidence-based treatment
Accreditation
Certifications
Client testimonials reviews
Addiction Recovery Care Association Inc (ARCA)
ARCA is a licensed, nonprofit organization that provides cost-effective addiction treatment to the people in the Piedmont Triad and surrounding regions. You'll have access to medical detox services and a variable-length treatment program.

Treatment programs include:

Detoxification
Variable-length treatment program
Residential program
Recovery support groups
Individual and group therapy

Treatment programs are supported by:

Commission on Accreditation of Rehabilitation Facilities (CARF) accreditation

Location and contact information:
2351 Felicity Cir
Winston-Salem, NC 27101
(336) 784-9470
Insight Human Services
The treatment centers at Insight Human Services are a place for people struggling with substance abuse to heal the mind, body, and spirit. Their Winston-Salem location provides access to several addiction-related programs and multiple levels of care.

Treatment programs include:

Drug and alcohol treatment
Mental health & psychiatric programs
Outpatient services
Treatment with housing
Residential program
Adolescent treatment services
Women's recovery center
Intervention services
Court-ordered programs

Treatment programs are supported by:

Commission on Accreditation of Rehabilitation Facilities (CARF) accreditation

Location and contact information:
665 W 4th St
Winston-Salem, NC 27101
(336) 725-8389
Winston-Salem Comprehensive Treatment Center
The Winston-Salem Comprehensive Treatment Center in downtown Winston-Salem features a methadone clinic that helps adults aged 18 and older with their addictions to fentanyl, prescription painkillers, heroin, and other opioids.

Treatment programs include:

Medication-assisted treatment (MAT)
Methadone maintenance
Suboxone maintenance
Buprenorphine maintenance
Vivitrol maintenance
Counseling services
Individual and group therapy

Treatment programs are supported by:

National Association of Addiction Treatment Providers (NAATP) member
SAMHSA

Location and contact information:
Location and contact information:
1617 S Hawthorne Rd
Winston-Salem, NC 27103
(336) 794-6058
Advancing Forward Health
Located in Winston-Salem, North Carolina, Advancing Forward Health is a detox center and drug counseling service that offers individualized treatment plans to those battling substance abuse.

Treatment programs include:

Medical detox services
Medication-assisted treatment (MAT)
Personal plan development
Complete medical assessment
Therapeutic counseling
Dual-diagnosis treatment
Continuous care and ongoing recovery

Location and contact information:
1495 Rymco Dr #105
Winston-Salem, NC 27103
(336) 999-3228
Twin City Counseling Center LLC
Twin City Counseling Center focuses on providing addiction education, continued abstinence, lifestyle changes, and life skills. They offer DWI/non-DWI and DWLR substance abuse assessments, alcohol and drug education, traffic school, and addiction treatment.

Treatment programs include:

DWI assessments
Non-DWI assessments
DWLR assessments
DWI living outside NC
Out-of-state DWI charges/ADETS
Short-term outpatient
Long-term outpatient

Location and contact information:
523 Summit St
Winston-Salem, NC 27101
(336) 722-9592
How Does Winston-Salem Compare in Alcohol and Drug Use?
Located in the northwest part of North Carolina, the Winston-Salem area is home to a variety of residential and outpatient treatment settings. If you or someone you care about is struggling with addiction and substance use disorder, there are over 40 accredited alcohol and drug rehab centers in Winston-Salem that can help put you on the path to recovery.1 You can find treatment facilities based on age, gender, availability of bilingual staff, faith-based approaches, and more.
Rates of substance use among adults in North Carolina tend to be similar to those of the national average.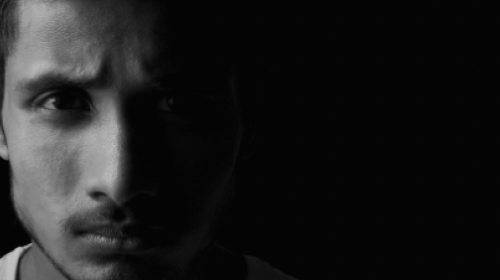 The yearly average of substance use disorder in North Carolina was 6.5%, while the regional average was 6.4%.1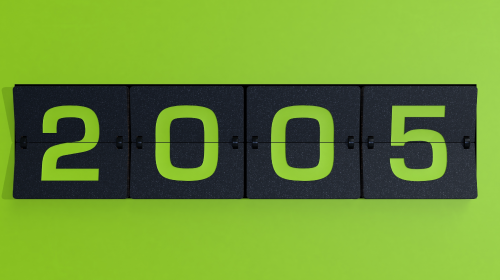 The city of Winston-Salem is located in Forsyth County, where overdose deaths have been steadily rising since 2005.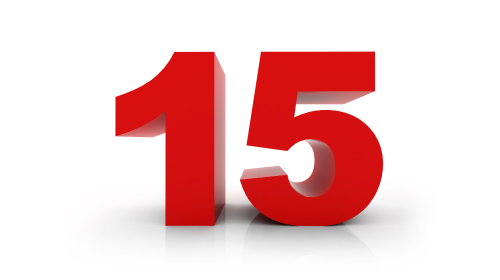 In October 2005, the total number of overdose deaths in Forsyth County was 15.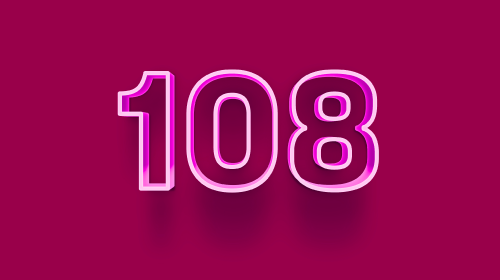 Recent numbers for October of 2021 show 108 overdose deaths in Forsyth County.2
The government and local entities have joined forces to address this problem by forming the Forsyth Regional Opioid and Substance Use Team (FROST). This group works on prevention and harm reduction efforts as well as works to eliminate barriers to treatment and recovery support.3
How Expensive is Drug Rehab in Winston-Salem?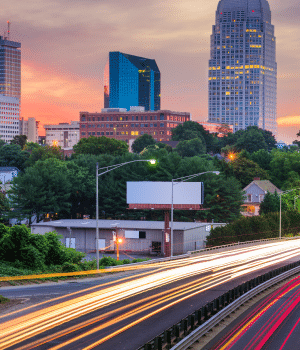 Most rehabilitation programs in Winston-Salem are publicly funded or accept Medicaid. These programs are also accessible to people with private, commercial insurance or who wish to self-pay. Other factors that can impact the cost include the specific insurance plan and deductible if using private insurance. Whether a program is in-network or out-of-network with your insurance company will also impact the cost. Additional funding sources that can be considered when paying for care include Medicare and Federal Military Insurance (such as Tricare).
The cost will also vary depending on the type of program. Medical detox and residential/inpatient treatment are usually the most expensive because of the intensity of services they provide. Programs that don't require an overnight stay, such as partial hospitalization, intensive outpatient, and general outpatient, cost less as the intensity of service decreases.
Many rehab programs are willing to work with people who need help paying for services. Some offer payment plans, and others offer financial assistance based on income and other factors.
Are There Low-Cost and Free Drug Rehab Centers in Winston-Salem?
Local Management Entity/Managed Care Organization (LME/MCO) oversees services that can be paid for with Medicaid or state funds. The LME/MCO that serves Forsyth County is Partners Health Management. They can be contacted at 800-405-1685 (
Who Answers?) .
You can also contact the Alcohol and Drug Council of North Carolina. They have a hotline set up to help people navigate the system to find assessment, treatment, and other recovery supports.
Do Medicare and Medicaid Cover Alcohol and Drug Rehab?
Not all programs accept Medicaid and Medicare. However, for those that do, Medicaid in the state of North Carolina covers the cost of services. Specific covered services include assessment, medication management, residential treatment, outpatient individual counseling, group counseling, family therapy, and psychological testing.4
Does Private Insurance Cover Addiction Treatment?
Most private insurance plans will cover some of the costs of alcohol or drug rehab in Winston-Salem. The specific services and amount of coverage will depend on the insurance company, the insurance plan that the policyholder has, and whether the program is in-network with the insurance carrier.
Most programs that accept private insurance will ask for the specifics of the insurance plan and additional information about the policyholder to submit verification of benefits. The results of the verification of benefits will tell the policyholder and the staff what can be expected regarding coverage of costs. It is also possible to contact the insurance carrier directly to inquire about coverage.
Whether a program is in-network with a specific insurance company will also make a difference in cost. Generally, insurance premiums have higher deductibles for out-of-network services, and this applies to rehab as well. Insurance premiums may also have rules about how many days (for residential) or hours (for outpatient) of service are covered. These rules don't always match the recommendations of professionals and can force the policyholder to end treatment or pay the additional cost out of pocket.
Choosing the Right Level of Care
The various forms of drug and alcohol rehab exist along a continuum of the intensity of services. The level of care that is most appropriate for someone seeking help is determined through an assessment process that measures a variety of criteria.
A person seeking treatment could enter the continuum of services at any point, if appropriate, and then would move up or down levels as their needs and response to treatment change. For example, someone could begin treatment at an intensive outpatient level and, as they become more stable in their recovery, would move down to a general outpatient level of treatment.
The most accessed levels of care include:
Early Intervention: Usually classes such as those required after a DUI.
Standard Outpatient Services: This can be one individual session per week up to 8 hours per week of a combination of individual, group, and family counseling.
Intensive Outpatient Programs: A minimum of 9 hours per week of treatment services, most of which occur in a group setting with individual and family sessions as needed.
Partial Hospitalization Programs: A minimum of 20 hours per week of treatment services, generally during the day.
Inpatient or Residential Care: Treatment activity occurs every day of the week in a highly structured environment and includes meals and housing.
Medical Detox: A detox is designed to stabilize you as you withdraw from a substance or substances. Once you are medically stable, case management services help with transitioning them to another level of follow-up care.5
Aftercare and Relapse Prevention
Recovery is a lifelong process often supported by aftercare services and relapse prevention.
Most rehabs and detox centers in Winston-Salem will assist with identifying the programs and supports that make the most sense for your recovery.
Many ongoing aftercare and relapse prevention supports are informal groups that people can attend throughout their lives. These groups are free and meet either in person, online, or a combination of the two. A few options in Winston-Salem include:

Ongoing individual therapy
How to Choose the Right Winston-Salem Rehab for You
There are many factors to consider when choosing which rehab program is the right one. Some questions to consider might include:
The cost of treatment
The ability for family to visit and to be involved in the treatment process
The number of people who share a room and other amenities, such as laundry facilities
If the program offers specialized treatment for people with specific experiences, such as women, Native Americans, LGBTQ+, professionals, trauma-informed care
If the program supports and/or provides medication-assisted treatment (MAT)
The rules that need to be followed while in the program
What to Look for in a Quality Treatment Program
Is the Facility Accredited?
Accreditation from an organization such as CARF or the Joint Commission can be a good indicator that the program has reached a high level of professional standards.
Do the Staff Have Appropriate Credentials?
The North Carolina Addictions Specialist Professional Practice Board provides licensure for five different specialties for professionals practicing in the area of addiction services.
Is Treatment Individualized?
Individualized treatment can be important because it means that your unique needs and strengths are being considered. It is an indicator that your treatment is at the center of the process, and the insight and skills developed will be useful as you create a life of recovery.

What is the Staff-to-Patient Ratio?
Having a low staff-to-patient ratio can be a good indicator that treatment will be person-centered and individualized. The fewer patients that each counselor is responsible for, the more time each of those patients will be able to have with that counselor. That often translates into more individualized care.
Are There Financing or Payment Plan Options?
Many rehab programs will offer a financing option for people who cannot pay the entire cost upfront. Some will have a specific set of parameters for payment plans and others may be willing to negotiate terms.
Is There Access to Medical Care Onsite?
It can be particularly important in residential settings to have medical staff onsite. The presence of medical staff can provide support if medical issues arise during the treatment process. This can be especially important if you have physical health concerns that need to continue to be monitored through the treatment process.
What Does the Aftercare Planning Process Look Like?
Aftercare planning is a crucial component of successful treatment and ongoing recovery. Aftercare planning that is collaborative between the counselor and the patient is likely to be the most successful. It can be helpful to find planning that takes into consideration your life factors, such as family commitments, employment schedule, and distance to support services.
Are There Alumni Programs Available?
Alumni programs are very popular and often provide an ongoing supportive community. Many rehab programs offer alumni programs that meet regularly in person. More frequently, there are also programs offered online.
Are Family Members Allowed To Be Involved in the Treatment Process?
Addiction doesn't happen in a vacuum, and it is generally accepted good practice to include the family in your treatment as much as possible. Ultimately, you should have the ability to request or decline family involvement. However, it can be helpful to know if the treatment staff are trained to work with families and what the options are for family involvement.
Are the Treatment Approaches Evidence-Based?
Evidence-based treatment approaches are those that have been researched and tested and have been found to be beneficial to people in drug and alcohol treatment. Most drug and alcohol rehabs in Winston-Salem will have a list on their website of the specific approaches that they use. Additional information regarding current best practices and evidence-based approaches to substance abuse treatment, the Substance Abuse and Mental Health Services Administration (SAMHSA) has a lot of good information on their website.
Should You Travel for Drug and Alcohol Rehab in Winston-Salem?
Most residential drug rehabs in Winston-Salem cater to residents of North Carolina because they are supported by state funding and/or they take Medicaid. If someone is interested in being admitted to one of these programs from out of state, they would most likely need to have private insurance or the ability to pay for treatment themselves.
Ardmore: This is one of the largest neighborhoods in Winston-Salem and includes many historic residential and commercial structures. It's located between Wake Forest University Baptist Medical Center and Forsyth Hospital.
Downtown: Downtown Winston-Salem is home to many bars, restaurants, and art galleries. As a result of efforts to revitalize the area, the nightlife in the downtown area is full of activity.
Old Vinyard: This is another historic neighborhood that includes parks and playgrounds for residents and visitors. This neighborhood also has a large community garden.
West End: This area includes many restaurants and parks among a variety of homes and buildings with architectural styles from the turn of the century.
Drug and Alcohol Laws in Winston-Salem
North Carolina law prohibits the possession of any controlled substance or possession with intent to distribute. Penalties for breaking these laws fall within a range that considers the seriousness of the offense, how many prior convictions you have, and any additional factors involved in the offense.
North Carolina has a "good Samaritan" law that gives immunity to anyone who calls emergency services or law enforcement in order to help someone who is experiencing an overdose.7
Resources
FindTreatment.gov. (n.d.). FindTreatment.gov. 
Substance Abuse and Mental Health Services Administration. (2020). Behavioral Health Barometer: North Carolina, Volume 6: Indicators as measured through the 2019 National Survey on Drug Use and Health and the National Survey of Substance Abuse Treatment Services. HHS Publication No. SMA–20–Baro–19–R10. Rockville, MD: Substance Abuse and Mental Health Services Administration.
State of North Carolina Department of Health and Human Services Division of Public health Injury and Violence Prevention Branch. (n.d.). Opioid and Substance Use Action Plan Data Dashboard.
Forsyth County. (n.d.) FROST (Forsyth Regional Opioid and Substance Use Team).
North Carolina Department of Health and Human Services, Division of Health Benefits. (2012, July 1). DMA Rate Setting: Medicaid Coverage: Level III and IV Residential Rates.
Mee-Lee, D., Shulman, G., Fishman, M., Gastfriend, D., Miller, M., eds. (2013). The ASAM Criteria: Treatment Criteria for Addictive, Substance-Related, and Co-Occurring Conditions. Third edition. Carson City, NV: The Change Companies.
The North Carolina Addictions Specialist Professional Practice Board. (n.d.). Credentialing.
University of North Carolina at Chapel Hill Police. (n.d.). Federal, State and Local Regulations; North Carolina Drug and Alcohol Laws.