Drug and Alcohol Use Statistics for Mooresville, NC
Drug use can have significant impacts on any community. Mooresville residents experience adverse effects from substance abuse, including overdose and death. Some statistics about drug and alcohol use in Mooresville and Iredell County include:1,3

1,264
In 2021, 1,264 Iredell County residents were receiving buprenorphine for opioid addiction.
22%
In 2021, 22% of Iredell County residents reported excessive drinking.
26%
In 2021, 26% of deaths from motor vehicle accidents were due to alcohol use.
Levels of Care for Addiction Treatment Settings
There are various types and settings of drug rehab, varying in structure and intensiveness.
Professional Detox
If you are dependent on alcohol or drugs like opioids, quitting can lead to uncomfortable withdrawal symptoms. Inpatient and outpatient detox can help manage your withdrawal symptoms and reduce the risk of relapsing to substance use.
Inpatient Care
Residential rehab is the most structured and intensive setting, providing a peace and serene environment to jumpstart your recovery, away from everyday stressors. You live at the treatment center during treatment and receive a variety of therapies and interventions.
Partial Hospitalization Programs (PHPs)
A step down from inpatient rehab, you attend several hours of treatment per day and return home during non-treatment hours (typically the evening or nighttime). This is a great option for someone who needs a high level of care but doesn't want to stay overnight at a residential facility.
Intensive Outpatient Programs (IOPs)
Less intensive than PHP, an IOP involves several hours of therapy per week, often visiting the treatment center between three and five days each week. This is often used as a step-down option from inpatient or PHP, though some people's first point of contact with substance abuse treatment may be an IOP, especially if their addiction is mild or they want to continue working or attending school while recovering.
Standard Outpatient
The least intensive treatment option, standard outpatient, involves one to two hours of treatment per day for one or two days per week. This option has the least oversight and supervision, which increases the risk of relapse; however, highly motivated people with a strong support system may find this level beneficial.
Aftercare
Support doesn't end once you complete your drug rehab program—it's important to receive aftercare, which can provide you with ongoing support and encouragement in the form of 12-step groups, non-12-step groups like SMART Recovery, ongoing therapy, sober living homes, and more.
Financing Drug and Alcohol Rehab in North Carolina
If you are worried that you won't be able to afford drug and alcohol rehab, check out these strategies for financing addiction treatment.
Private Insurance
If you have private health insurance through work or purchased from the Healthcare Marketplace, you can use it to cover the cost of drug and alcohol rehab, either partially or fully, depending on the treatment program you choose.
North Carolina Medicaid
North Carolina Medicaid is a government program providing health insurance coverage for low-income families and individuals. If you have Medicaid, you can use it to cover substance abuse treatment services, although you'll want to make sure to find a rehab that accepts this form of payment.
Medicare
If you have North Carolina Medicare, you can use it to pay for the cost of drug and alcohol treatment services; however, you'll want to make sure to find a facility that accepts Medicare.
TRICARE in North Carolina
North Carolina is in the East Region for TRICARE and provides coverage for drug and alcohol addiction treatment and rehab for military personnel, retirees, and their families.
Sliding Scale Rehabs
If you need financial assistance, you can seek out a sliding scale rehab, which charges a reduced price based on your income.
IHS-Funded Drug Rehabs
The Indian Health Service funds various alcohol and drug treatment centers that provide free care to Indigenous people with substance use disorders.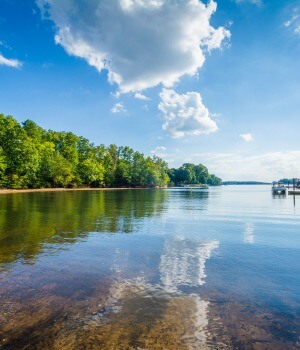 Visitor Information for Mooresville, NC
If you are going to alcohol or drug rehab in Mooresville or have plans to visit friends or family attending treatment there, here are some travel tips to help you plan your visit:
Mooresville is located in Iredell County, just north of Charlotte, NC.
The closest airport to Mooresville is the Charlotte Douglas International Airport, which is about an hour's drive away.
There is an Amtrak station in Charlotte if you want to travel to the region by train.
You can reach Mooresville by car via Interstate 77 or US Route 21.
Mooresville is home to a variety of family-friendly restaurants. You can find national chains and fast food options, as well as locally-owned eateries.
There is a selection of hotel options in and near Mooresville. You can choose between national hotel chains at varying price points.
Visitors to Mooresville can visit the North Carolina Auto Racing Hall of fame or see live races at the Mooresville Dragway. There are several local parks for outdoor activities as well as boating and water sports at Lake Norman. Nearby Charlotte offers professional sports as well as live music venues and other entertainment options.
North Carolina Drug and Alcohol Laws
Below are some important North Carolina laws related to substance misuse:1
North Carolina Recovery Courts: Non-violent offenders can go to court-ordered drug rehab instead of serving jail time.
North Carolina Good Samaritan Overdose Law: Witnesses to overdoses can receive immunity from prosecution when they call 911 to save a person's life.