Alcohol and Drug Use Statistics in Concord
Here are some statistics that break down how alcohol and drug use impact the residents of Concord and Cabarrus County:1,2,3
25-35
Between 2016 and 2020, the majority of drug overdose deaths involved men, people between the ages of 25 and 34, and White residents.
900
900 people in the county entered substance use disorder treatment in 2021.
25%
Between 2016 and 2020, 25% of driving deaths in the county involved alcohol.
Paying for Licensed Alcohol and Drug Treatment in Concord
Most Concord drug or alcohol rehabs accept a variety of different payment options. A rehab that is funded by the state can provide free or low-cost addiction services to residents who meet income requirements. There are three state-operated North Carolina Alcohol and Drug Abuse Treatment Centers that offer inpatient treatment and medical detoxification, including methadone treatment for those with opioid addiction.
Other rehabs are funded by federal grants or offer rehab scholarships. To qualify for a rehab scholarship, you will need to fill out an application form. A rehab that offers sliding scale payment assistance will base your payment on your monthly income.
The closest free rehab to Concord is the Charlotte Rescue Mission Rebound.
Other Ways to Pay for Licensed Alcohol and Drug Rehab
Medicaid Medicaid is available to pay for drug or alcohol rehab in Concord as long as you meet the requirements. Your eligibility depends on your age, health needs, income, and other resources. Medicaid in North Carolina may be available to people who are:4

65 years old or older
Blind or disabled
Infants and children under the age of 21
Pregnant
Low-income individuals and families
In need of long-term care
Receiving Medicare
Medicare Medicare is designed for people 65 years old or older or those who are younger than 65 with a disability. This federal health insurance program will cover some types of addiction treatment.

Private insurance can also be used to pay for all or some of your addiction treatment. Blue Cross Blue Shield of North Carolina, Aetna, Cigna, and United HealthCare are all popular options. You will want to call the number on the back of your insurance card to verify what types of rehabs are covered and if there are co-pays or any other costs.

Whether you choose to pay for a Concord drug or alcohol rehab using private insurance or one of the government-funded options, you will need to find a facility that accepts these plans. Finding an in-network provider will ensure your costs remain low.
How Easy Is it to Travel to and Within Concord?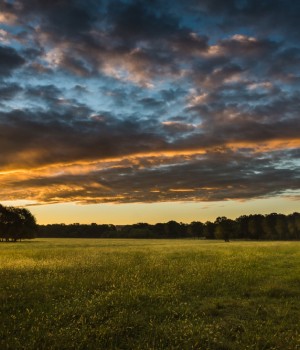 Concord is located just 20 minutes from Charlotte, making it a convenient option if you want to explore treatment options in the area, or you're visiting a loved one in a Concord drug rehab or alcohol rehab.
You can travel to Concord by air using the Concord-Padgett Regional Airport, which offers limited commercial flights. Nearby Charlotte Douglas International Airport will provide more travel options.
Once you're in the city, you can take advantage of Concord's local bus system known as CKRider. This system also links to the Charlotte Area Transit System. Greyhound bus service is also available. The area offers 30 hotels and over 3,000 hotel rooms to choose from ranging from hotels to motels and bed & breakfasts.
While Charlotte Motor Speedway is the major tourist attraction in Concord, the town's historic downtown also has much to offer. This area is full of local restaurants and shops, eye-catching street art, and the Historic Cabarrus County Courthouse, which is home to the county's arts council.