Drug and Alcohol Abuse Stats in Lee's Summit, Missouri
Data collected by the Centers for Disease Control and Prevention and the Missouri Department of Mental Health highlights the following alcohol and drug use statistics in Jackson County:1, 3, 4, 5
5,284
From 2016 to 2020, Jackson County emergency rooms recorded 5,284 drug-related visits, and county hospitals recorded 6,187 drug-related inpatient stays.
1,600
In 2021, approximately 1,600 people participated in Jackson County's drug treatment court program.
62%
In 2020, Roughly 62% of patients were male, nearly 63% identified as white, and 27% identified as black.
How to Pay for Alcohol and Drug Rehab in Lee's Summit, Missouri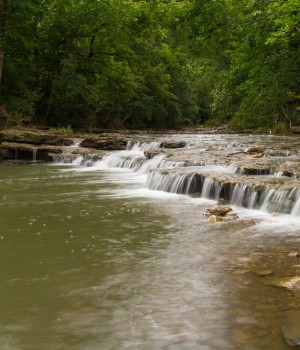 If you need short-term or long-term treatment for substance abuse, you can get quality, evidence-based therapy and recovery support regardless of your financial situation. Most Lee's Summit drug rehabs and alcohol rehabs accept multiple forms of payment, including private health insurance, Medicare, Medicaid, and self-pay. Some facilities also offer payment plans or scholarships. A handful of local drug rehab centers even offer services at little to no cost for those in need.
Free Rehab Programs in Lee's Summit
If you need help but are worried you can't afford to pay for treatment, there are options for accessing the care you need. The following types of rehab facilities offer low-cost and free care that you may qualify for based on your level of financial need:
State-funded treatment centers: These facilities get funding from the government, so they can provide low-cost or free treatment for Missouri residents with limited means.
Methadone clinics: Many of these medication-assisted treatment (MAT) facilities receive public funding to provide opioid use disorder medications and therapy for individuals who can't pay for their care.
Sliding scale rehab facilities: These facilities determine each patient's treatment costs using their annual income. Patients with lower incomes pay less, and some facilities may even provide free treatment for people who lack the means to pay.
Non-profit rehab centers: These treatment centers get public funding to operate. Many of them offer income-based treatment services, and some offer scholarships or even no-cost treatment services to financially eligible persons.
If you're looking for low-cost or free addiction treatment, the following drug rehab centers near Lee's Summit may be able to help you:6
Rose Brooks Center (in Kansas City, roughly 10 miles away)
ReDiscover Treatment Options Program (in Kansas City, roughly seven miles away)
Compass Health (in Raymore, roughly eight miles away)
You may also be able to find local treatment centers that offer rehab scholarships. These awards can partially or fully cover the cost of your care, depending on your level of financial need. Local charitable organizations and national organizations, such as 10,000 Beds, may be able to help you apply for treatment scholarships, too.
Paying for Rehab With Private Health Insurance
If you have a private health plan through your employer or a plan you purchased from the Healthcare Marketplace, it should cover various addiction treatment services.7 However, each plan's coverage stipulations, limits, and out-of-pocket expenses vary. Some plans pay for 100% of the beneficiary's inpatient or outpatient treatment costs, while others only pay for specific services or percentages of rehab expenses.
If your plan has a provider network, call your insurer to request a list of the Lee's Summit alcohol rehabs and drug rehabs that accept your insurance. You must enroll in a treatment center within your plan's network if you want to maximize your treatment coverage.8 Within 10 miles of the city, you'll find at least 10 rehab facilities that accept private healthcare plans.6
Paying for Addiction Treatment With Medicaid or Medicare
Both Medicare and Missouri Medicaid (aka MO HealthNet) cover a wide range of medically necessary, inpatient, and outpatient substance abuse treatment services. If you have either of these plans, it may provide coverage for:9, 10, 11
Assessments and treatment referrals
Detoxification (withdrawal management)
Inpatient treatment
Outpatient rehab programs (PHP, IOP, or standard)
Medication-assisted treatment for alcohol and/or opioid dependence
Family, individual, and group therapy
Telehealth treatment services
Substance abuse education and follow-up services after treatment
To use your plan's coverage, you must enroll in a Medicare- or Medicaid-approved drug or alcohol rehab in Lee's Summit. Within a 10-mile radius of the city, you'll find eight facilities that accept Medicaid, as well as five rehab centers that take Medicare.6
How Easy Is It to Travel to and Within Lee's Summit, Missouri?
Whether you're looking to visit someone in a long-term Lee's summit rehab program or thinking about traveling to the city for treatment, here's what you should know:

Traveling to Lee's Summit:
If you want to fly into the city, Lee's Summit Municipal Airport is situated in the heart of Lee's Summit. You can also fly into Kansas City International, which is considerably larger and roughly 40 minutes north of the city.
Lodging options:
Lee's Summit is part of the greater Kansas City area, which has a plethora of lodging options. Whether you're looking for an affordable hotel or higher-end accommodations, you'll have no problem finding a room or suite that suits your needs.
Getting around the city:
If you want to travel on foot, downtown Lee's Summit is a somewhat walkable location, but you'll need vehicle transportation to get around the city efficiently. If you need public transit, the city has a park-and-ride bus service and an on-demand, shared-ride service (OATS Transit).
Local attractions:
If you like spending time in nature, check out nearby Lake Jacomo, Lake Lotawana, or Lake Tapawingo. If you want to see the sites, popular local attractions include the living history Missouri Town 1855 Museum, Lee's Summit History Museum, Summit Fair (a massive shopping mall), and the nearby Kansas City Aquarium.
If finding the right Lee's Summit drug rehab or alcohol rehab for yourself or a loved one feels a bit overwhelming, we're available 24/7 to assist. Please call us at 800-405-1685 (
Who Answers?) to chat with a treatment support specialist who can help you explore local rehab options.