Expert Insights

Minnesota has some of the highest binge drinking rates in the nation. And in 2020, more than 43,000 emergency room visits in the state were related to alcohol use. Fortunately, help is available for those who are struggling with substance abuse in Minneapolis. There are 42 substance use treatment facilities within the city limits. Unfortunately, only one of these facilities offers free treatment. Outpatient rehab averages around $1,700. Since the median income in Minneapolis is $70,099, these services may be affordable for some, but residential rehab costs more than $56,000 on average. Policies need to be put in place to make this much-needed treatment more accessible for the residents of Minneapolis.

~ Kerry Nenn
Top 5 Drug Rehabs in Minneapolis
Every alcohol and drug rehab in Minneapolis offers its own set of unique amenities, programs, and therapies. Evidence-based treatment is available at multiple inpatient centers in Minneapolis. These facilities often provide a range of therapies, faith-based treatments, and outpatient options for recovery.
Below are the top five addiction treatment centers in Minneapolis based on the following criteria:
Offering evidence-based treatment
Accreditation
Certifications
Client testimonials / reviews
Turning Point Inc
Turning Point offers both inpatient and outpatient substance use disorder treatment programs. Some of their other services include things like case management, individual and group counseling, job skills training, and more.

Treatment programs include:

Inpatient and outpatient programs
Aftercare
DUI program
Case management
Individual and group counseling
Job skills training
Relationship counseling
Housing
Community services

Location and contact information:
1500 Golden Valley Rd
Minneapolis, MN 55411
(612) 520-4004
Progress Valley Men's Program
The Progress Valley Men's Program offers a safe, sober, and structured environment for men to get their lives back on track. They provide a residential program, mental health treatment, individual and group counseling, community referrals, and more.

Treatment programs include:

Residential treatment
One-on-one counseling
Group therapy
Family programming
Medication monitoring
Case management
Community referrals
Co-occurring disorders program
Outpatient treatment services

Location and contact information:
3033 Garfield Ave
Minneapolis, MN 55408
(612) 345-4227
Hazelden Betty Ford Foundation
Hazelden Betty Ford in Plymouth offers multiple levels of drug rehab and mental health programs that can be accessed by anyone in the state of Minnesota. Their goal is to help stabilize your health and give you the knowledge, skills, and resources needed to reclaim your life from the grip of drug addiction and mental health disorders.

Treatment programs include:

Inpatient treatment
Outpatient treatment
Virtual outpatient treatment
Intensive outpatient program (IOP)
Medical detox services
LGBTQIA+ program
Family and children's programs

Treatment programs are supported by:

Joint Commission accreditation
LegitScript certification
National Association of Addiction Treatment Providers (NAATP) member

Location and contact information:
11505 36th Ave N
Plymouth, MN 55441
(877) 803-1520
M Health Fairview Acute Rehabilitation Center
At Fairview's Acute Rehabilitation Center, you will receive specialized training and care for a variety of medical conditions, mental health disorders, and addiction-related issues. Depending on your lifestyle and your specific needs, you'll receive a treatment plan created just for you.

Treatment programs include:

Inpatient treatment
Outpatient treatment
Virtual outpatient treatment
Intensive outpatient program (IOP)
Medical detox services
LGBTQIA+ program
Family and children's programs

Treatment programs are supported by:

Commission on Accreditation of Rehabilitation Facilities (CARF) accreditation

Location and contact information:
2512 S 7th St #5
Minneapolis, MN 55454
(612) 273-4277
3R's NUWAY Counseling Center
Located in Minneapolis, 3R's NUWAY Counseling Center is an intensive outpatient program that provides group, individual, and gender-sensitive counseling, evidence-based treatment methods, transportation assistance, and more.

Treatment programs include:

Intensive outpatient programs (IOPs)
Individual, group, and gender-sensitive programming
Transportation assistance
Recovery residence referrals
Dual-diagnosis programs
LGBTQIIA+ safe programs
Medication-assisted treatment friendly

Treatment programs are supported by:

Joint Commission accreditation
National Association of Addiction Treatment Providers (NAATP) member
Minnesota Association of Resources for Recovery and Chemical Health (MARRCH)
innesota Alliance of Rural Addiction Treatment Programs

Location and contact information:
1404 Central Avenue Northeast
Minneapolis, MN 55413
(612) 789-8030
How Does Minneapolis Compare in Alcohol and Drug Use?
Over 429,000 people call Minneapolis, Minnesota home.1 Located in the Midwest region of the United States, Minneapolis is undeniably struggling with a drug and alcohol use problem. In 2020, Hennepin County saw 5,593 rehab admissions for alcoholism, 3,044 for opioid addiction, and 2,614 for methamphetamine abuse.4 But with 134 accredited mental health and drug rehab centers in Minneapolis, it's easier than ever to find a recovery program that's right for you.
Statistics on substance use in Minnesota provide a snapshot of how widespread the issue is:2,3,4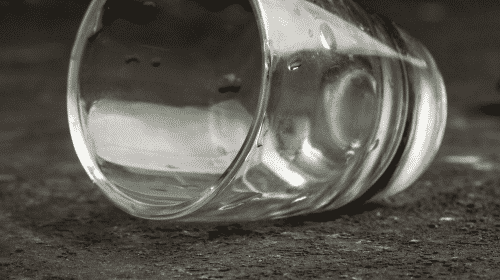 An estimated 2,151 alcohol-related deaths occurred in 2019.
Alcohol contributed to 35,889 hospitalizations and 43,217 ER visits in 2020.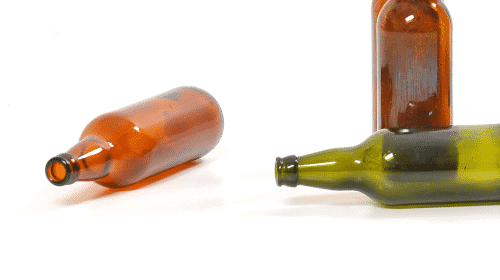 4% of adults report binge drinking, which is one of the highest rates in the nation.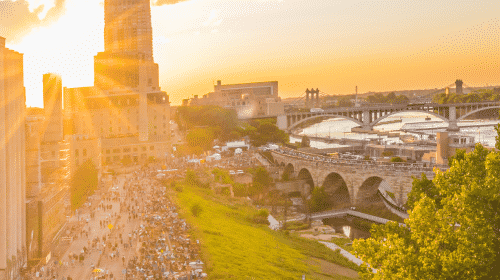 About 2% of Minnesota adults meet the criteria for a drug use disorder.
259
drug overdose deaths occurred in Hennepin County in 2020.
1,646
non-fatal overdoses occurred in Hennepin County in 2020.
How Expensive is Drug Rehab in Minneapolis?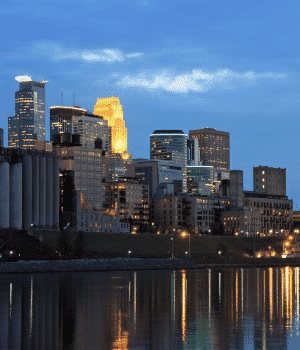 The rehab cost in Minneapolis varies widely, depending on the program and treatment center. Several factors impact the total cost, including:
Treatment setting: inpatient vs. outpatient
Treatment location: city vs. suburban
Features and amenities: luxury vs. standard rehab
Duration of program: 30 days vs. 60 days
Health insurance coverage
Whether dual diagnosis treatment is required
Availability of government funding (e.g., grants) to subsidize treatment costs
If you have private health insurance through your employer, as an individual or family, or a government-funded health insurance program such as Medicare or Medicaid, your plan should cover some of the costs of rehab and other addiction treatments.
Call the rehab center you are considering to ask if they are in-network with your health plan. Or call the number on the back of your insurance card to inquire about the details of your plan's coverage for rehab.
Are There Low-Cost and Free Drug Rehab Centers in Minneapolis?
If you don't have health insurance coverage, there are low-cost and free rehabs in Minneapolis you may want to consider for addiction treatment. Some of these rehab centers receive government funding to help subsidize the cost of treatment.
Free and low-cost rehabs are open to everyone, including people with no health insurance. To get a spot in a free Minneapolis rehab, you may need to provide proof of residence in Minnesota and show proof of income and/or lack of health insurance. Each free rehab has its own requirements for those eligible for admission.
Does Insurance Cover Rehab in Minneapolis?
Most health insurance plans cover rehab for drug and alcohol addiction treatments, including rehab in Minneapolis. The Affordable Care Act requires all insurance companies to provide coverage for mental health treatments and substance use disorder treatments in the same way that physical health services are covered.5
Private Insurance
Health insurance coverage purchased through a private insurance company, rather than the state or federal government, is called private insurance. Insurance companies and brokers are in this category. In Minnesota, private health insurance providers include:7
Blue Plus
HealthPartners
Medica
PreferredOne
UCare
Call the number on the back of your insurance card to speak with a customer service representative who can go through the details of your plan's addiction treatment coverage. You can also ask for a list of rehabs in Minneapolis that are in-network with your health plan to help keep your out-of-pocket costs lower.
Medicaid
Medicaid is a public health insurance program that provides free healthcare coverage to low-income families, anyone over 65 years old, under 19 years old, pregnant women, and parents.8 Medicaid does provide coverage for substance use disorder treatments, but not all rehab facilities accept Medicaid. Call the rehab center(s) directly to ask if they accept Medicaid.
Medicare
Medicare is a government-funded health insurance program for people over 65 years old and people with certain disabilities. Medicare requires most members to pay a monthly premium. The amount you pay is based on your income. Medicare covers certain screenings, services, and programs for substance use disorders, including inpatient and outpatient drug and alcohol rehab.9
How Do You Pay for Addiction Treatment in Minneapolis?
Even if you don't have health insurance or you are on a tight budget, addiction treatment in Minneapolis isn't out of reach. There are many options to help finance your treatment and get you on the road to recovery.
Choose a Program that Offers Payment Plans: Many rehab centers in Minneapolis offer payment plans if you cannot afford the costs of treatment upfront. On a payment plan, you will pay towards treatment in monthly installments after discharge. Some rehab centers offer a grace period to give you a chance to find employment and get settled in the community before your payments begin. Call the rehab center directly to inquire about payment plan options.
Apply for a Rehab Scholarship: Some rehab centers offer scholarships for people who otherwise cannot afford treatment. Scholarships help bridge the gap between the high cost of treatment and what you can afford. Some cover all the costs of treatment, and others cover a percentage of the costs. Call the rehab center directly to inquire about their scholarship program.
Free Sliding Scale Payment Options: Rehab programs in Minneapolis may offer sliding scale payment options. This is a flexible fee system that calculates the amount of money you owe for addiction treatment based on certain factors, like your income and lack of insurance coverage. Each rehab center that offers a sliding scale fee sets up the program in its own way. Call the rehab center directly to ask about their sliding scale options.
Choosing the Right Level of Care
Because there is no single treatment that works for every person facing substance use disorder, there are various addiction treatment settings. Explore the different treatment settings to learn more as you decide which type of setting may provide the best care for your needs.
Detox
Detox is often the first step on the journey to recovery. Depending on how long you've been using drugs or alcohol, you may need a medical detox program to help you safely get through withdrawal before entering an inpatient rehab program. Symptoms can range from mildly uncomfortable to painful and severe. In some cases, withdrawal can even be life-threatening.12,13
Inpatient Rehab
Inpatient rehab, known as residential treatment, offers high-level, highly structured care for people living with addiction to drugs and alcohol. Inpatient programs have trained staff on-site 24/7 to provide physical and emotional support as needed.10
Partial Hospitalization Programs
Partial hospitalization programs (PHP) are a type of time-intensive outpatient treatment. Most involve attending the treatment program 5-7 days a week for several hours each day. A combination of individual and group therapy is common in PHP programs and education classes about addiction, drug, and alcohol use, and healthy recovery strategies.10
Intensive Outpatient Programs
Intensive outpatient programs (IOP) differ slightly from standard outpatient programs due to the time spent in IOPs. When you enroll in an IOP program, you can expect to attend treatment approximately three days a week for 3-4 hours at a time. You can attend individual and group therapy or recovery classes while still living at home. IOP is often a bridge between inpatient rehab and fully reintegrating into the community after treatment.10
Standard Outpatient
Standard outpatient addiction treatment programs generally involve attending the program 1-2 times a week for 2-4 hours. Many standard outpatient programs are held in the evening to give clients the chance to attend to work and family responsibilities.10 As with other forms of treatment, individual and group therapy are key elements of outpatient programs.
Telehealth and Online Addiction Treatment
In some cases, geographic location or transportation difficulties can make it challenging for people to access the drug and alcohol treatments they need. Telehealth and online addiction treatment programs give people the opportunity to get the treatment they need without leaving the comfort of their homes.11
If you live in an area with no local access to addiction treatment or cannot attend an inpatient or outpatient program for medical or personal reasons, an online addiction treatment program may be a good option. All you need is a device that can connect to the internet so you can join the program. Most telehealth programs consist of individual and group therapy, appointments with healthcare professionals, and peer support groups held over video teleconferences.
Finding Specialized Rehabs in Minneapolis
Specialized rehabs in Minneapolis treat specific populations. These rehab programs provide culturally sensitive addiction treatments that address the unique experiences and needs of these groups.
Veteran Rehab
Veteran rehab programs are specifically designed for retired military personnel. These programs address the unique lived experiences of Veterans who have served in the military and may have fought in wars or experienced hardship on deployments, or struggled to reintegrate into civilian life after retirement.
LGBTQ+ Rehab
Rehab programs that specialize in treating members of the LGBTQ+ community are sensitive to this community's unique experiences and challenges. Individuals enrolled in these programs can address their lived experiences, such as family rejection, discrimination, internalized homophobia, and transphobia, and connect with others who have similar experiences.
Men-Only Rehab
Men-only rehab programs are tailored to address the unique issues men face regarding drug and alcohol use. Men are often raised to be strong, independent, and stoic. Male-only rehab programs support men through these challenges to help support them in their recovery.
Women-Only Rehab
Women-only rehab programs provide addiction treatments for women. These programs help women process their unique experiences and recover from addiction in a safe, supportive environment. Women who have had previous trauma with men (e.g., abuse, sexual assault) may find these rehab programs helpful in their recovery.
Teen Rehab
Teen and youth rehab programs offer specialized programs for adolescents with substance use disorders. These programs address the challenges and struggles that youth experience and provide treatments to help set them up for a successful life in recovery.
Should You Travel to Minneapolis for Drug and Alcohol Rehab?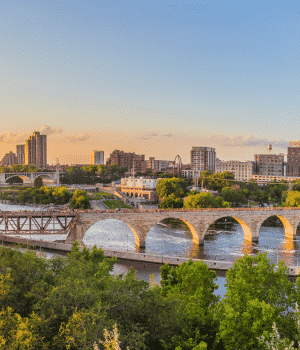 If you're considering attending treatment in Minneapolis, you may want to consider several factors before deciding. Reasons you may want to go to rehab in Minneapolis include:
There is a rehab program in Minneapolis that offers a specialized program you want to attend.
You have family or friends in Minneapolis who can provide ongoing support.
Your health insurance covers rehab in Minneapolis.
You need a fresh start and plan to live in Minneapolis after completing rehab.
Neighborhoods in Minneapolis to Consider for Treatment
Minneapolis is made up of several unique neighborhoods, all with their own culture, energy, and population. Some Minneapolis neighborhoods you may want to consider for treatment include:
Nokomis:
Nokomis balances the natural world with an urban vibe. With miles of shoreline running through the area, you can hike, cycle, and set up a picnic. The Minnehaha Creek flows into Lake Hiawatha, with a park and pool. The area also has some of the most original dining and shopping experiences the city has to offer.17
Linden Hills:
Linden Hills combines the friendly Minneapolis spirit with suburban charm. Just minutes away from the town's most popular lakes, this area boasts free live performances and entertainment throughout the year, from movies, yoga, and popup festivals. Enjoy diverse culinary experiences and various parks in the area, away from the hustle and bustle of the city.18
North Loop:
Known as "the" place to be for Minneapolis' hippest social scene, North Loop's restaurants and chic aesthetic is booming with historic buildings and modern developments. This area boasts some of the city's most highly acclaimed restaurants. Baseball fans will love that this area is situated next to the Minnesota Twins stadium.19
Loring Park:
The iconic Loring Park is a tourist destination rife with green spaces winding paths, small businesses, and quaint cafes. Art lovers will want to stop by the Minneapolis Sculpture Garden and Walker Art Center to check out beautiful, contemporary art exhibits. Loring Park hosts the city's biggest events, including Twin Cities Pride and other well-known festivals.20
Alcohol and Drug Laws in Minneapolis
It can be helpful to be aware of drug and alcohol laws in Minneapolis, whether you live there or plan on attending rehab in the city. Read below for an overview of these laws.
Minnesota Good Samaritan Law: Minnesota's Good Samaritan Law encourages non-emergency personnel to assist those who need help in the event of a drug overdose. If you call 911 to report a suspected or known drug overdose, you will be protected from prosecution for using or possessing drugs.21
Hennepin County Drug Court: Hennepin County Drug Court is a court-supervised treatment program for non-violent drug offenders.22 The goal of this program is to reduce criminal recidivism among people living with substance use disorder who are at high-risk to re-offend, reduce illegal drug use, and improve participants' lives through employment, education/training, and housing. Adults over 18 who have committed non-violent crimes are eligible for the program. Participants receive long-term treatment (6 months or more), regular drug testing, individual and group counseling, and attendance at community-based support groups.
Naloxone Access and Steve's Law: Anyone in Minnesota can get naloxone (Narcan) at pharmacies without a prescription. Steve's Law allows the public access to naloxone to administer the medication in the event of a drug overdose. It can be helpful to carry naloxone with you if you and/or people you care for are regular drug users.23
Employee Protections for Addiction Treatment: The Family Medical Leave Act (FMLA) offers employees job protection when they attend drug and alcohol rehab. The law states that you are entitled to 12 weeks of unpaid work without fear of losing your employment while getting medical treatment. Rehab qualifies as a medical treatment, so your job is protected, and you may take unpaid leave and use your sick days and/or vacation time while in rehab.24