Boise Alcohol and Drug Use Statistics
Boise, located in Ada County, is the capital of Idaho and the largest city in the state. Although Boise is known as one of the healthiest cities in the United States, it's no stranger to substance abuse, as indicated by the following alcohol and drug statistics:1,2,3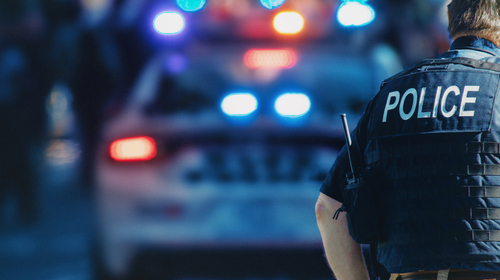 From 2011 to 2019, the volume of methamphetamine confiscated by police in Southwest Idaho increased by 741%.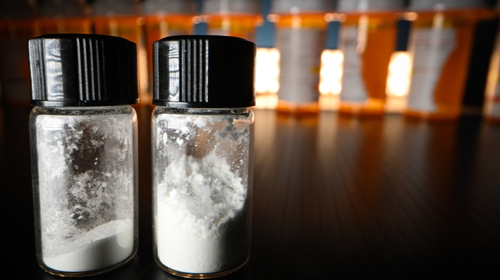 In 2019, the amount of fentanyl confiscated by law enforcement in Southwest Idaho was 30 times the amount confiscated in 2015.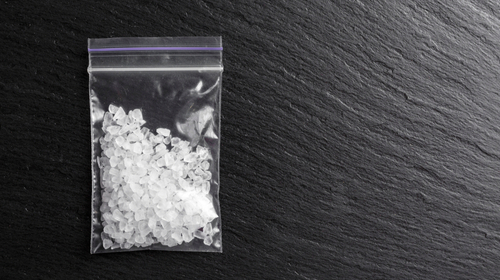 In 2020, Ada County police reported methamphetamine was the greatest contributor to violent crime and property crime.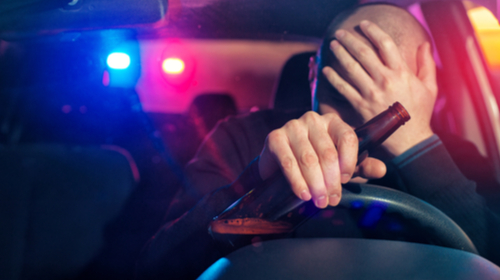 In 2016, 1,624 people were arrested for driving under the influence of alcohol in Ada County.
Between 2014 and 2018 in Ada County:
Heroin-related deaths increased by 300%.
Fentanyl-related deaths increased by 267%.
Prescription opioid-related deaths increased by 150%.
Methamphetamine-related deaths increased by 67%.
Cost of Alcohol and Drug Rehab in Boise
The cost of drug or alcohol rehab in Boise varies from facility to facility based on a variety of factors. Variables that will influence the cost of your addiction treatment program include:
Treatment type: Inpatient rehab generally costs more than outpatient rehab as it involves a residential stay that requires you to pay for room and board.

Amenities offered: Facilities that offer luxury amenities, such as high-end accommodations, spa services, recreational facilities, and gourmet meals, are much more expensive than those that offer more basic features.

Duration of treatment: Most inpatient programs last 30 to 90 days, while outpatient programs can vary widely in length. Generally, the longer you stay in treatment, the more your rehab program will cost.

Insurance coverage: If you have health insurance, it can significantly reduce your treatment costs at rehab facilities that accept your plan.

Facility funding: Boise drug rehabs and alcohol rehabs that receive federal, state, or non-profit funding may offer lower-cost treatment services than privately funded facilities.

If you're uninsured or underinsured and lack the financial resources to pay for rehab, help is available. Many local facilities offer various forms of financial assistance, such as sliding-scale fee structures and scholarships that can significantly reduce treatment costs. Some facilities even offer free rehab programs for those who qualify.
Where Can I Find Low-Cost and Free Rehabs in Boise?
Low-cost and free Boise drug rehabs and alcohol rehabs are typically funded by tax dollars from the State of Idaho. Such state-funded facilities often receive federal grants in addition to state subsidies. These sources of public funding allow state-sponsored rehab facilities to provide disadvantaged Boise residents with quality addiction treatment at little to no cost.
Rehab programs at these facilities provide the same types of evidence-based addiction care as more expensive treatment centers, including medical detox, inpatient, and outpatient treatment. However, because these rehab centers receive limited funding, they may not offer special amenities or complementary therapies.
To qualify for treatment at a state-funded drug or alcohol rehab in Boise, you'll need to provide proof of income, citizenship, and Idaho residency. You may also need to show proof that you lack insurance or are underinsured. If you're eligible for reduced-cost rehab, be aware that you may be put on a waiting list to get into one of these facilities.
Does Health Insurance Cover Drug Rehab in Boise?
Yes, most health plans cover alcohol and/or drug rehab in Boise. Under the Affordable Care Act, behavioral health benefits, which include substance use and mental health treatment, are considered essential health benefits. That means all health insurance provided by Medicaid and sold on the Health Insurance Exchange must cover treatment for substance use disorders.4 The Mental Health Parity and Addiction Equity Act also stipulates that insurers cannot restrict behavioral health coverage more than they restrict coverage for other essential health benefits.5
If you have health insurance, be aware that your coverage for drug or alcohol rehab in Boise depends on your provider and the type of plan you have. You must also choose a rehab facility that's in-network with your plan if you want to use your insurance to pay for addiction treatment. To verify your insurance coverage, call Boise drug rehabs or alcohol rehabs directly to ask about the insurance plans they accept. You can also call our 24/7, free helpline at 800-405-1685 (
Who Answers?) to learn more about local rehab facilities that are in-network with your plan.
Medicaid
Medicaid is a federal and state insurance program that offers free or low-cost healthcare coverage to eligible adults who are Idaho residents and their dependents. You may qualify for this type of insurance if you:6
Have a low income
Are pregnant
Are 65 years of age or older
Have certain disabilities
All Idaho Medicaid plans cover treatment for substance use and mental health disorders, including medically necessary interventions, inpatient treatment, outpatient treatment, and medication-assisted treatment. However, Idaho offers three different Medicaid plans, each of which provides unique benefits.6 Your coverage may vary depending on the type of plan you have.
If you have this type of health insurance, you can use your plan to pay for addiction treatment at Medicaid-approved Boise alcohol rehabs and drug rehabs.
Medicare
Medicare is a federal insurance program that provides healthcare coverage for persons aged 65 and older and younger individuals with certain disabilities.7 Both Original Medicare and Medicare Advantage plans cover medically necessary inpatient and outpatient treatment for alcohol and substance use disorders. These plans also cover medication-assisted treatment in approved settings.8
If you're a Medicare beneficiary, your coverage for alcohol and/or drug rehab depends on the plan you have and whether a particular rehab facility accepts Medicare. Be aware that you may need to pay an out-of-pocket deductible or coinsurance when you use your plan to pay for treatment.
Private Insurance
Most private health insurance plans provide partial or full coverage for drug and alcohol rehab. If you have a private healthcare plan through Blue Cross of Idaho, Regence Blue Shield of Idaho, PacificSource Health Plans, or SelectHealth, you can use it to pay for treatment.
However, Boise alcohol rehabs and drug rehabs accept different insurance providers, so you must choose a facility that's in-network with your plan. The treatment services your plan covers and the amount your insurance will pay ultimately depend on the type of plan you have. Your out-of-pocket treatment costs will also depend on your plan's deductible and the extent of coverage.
Popular Alcohol and Drug Rehab Centers in Boise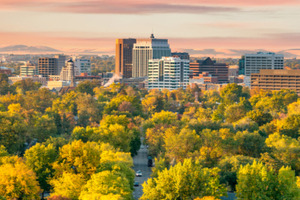 Intermountain Hospital
Intermountain Hospital specializes in inpatient treatment and partial hospitalization programs for adults and teens with addiction and co-occurring mental health disorders. This Joint-Commission accredited facility sits on a spacious, 10-acre campus near the foothills of the Boise Mountains and features semi-private accommodations, an exercise room, and other amenities. Payment options include private insurance, Medicaid, Medicare, sliding-scale payment assistance, and self-pay.
Northpoint Recovery
Northpoint Recovery is a Joint Commission-accredited, inpatient, and outpatient rehab facility for adults and young adults with addiction and or co-occurring disorders. This facility provides a full continuum of care for addiction treatment, from medical detox and inpatient programs to outpatient programs and aftercare planning. Dual diagnosis treatment, gender-specific treatment, professional rehab programs, and LGBTQ+ programs are also available. This facility accepts various types of private insurance and self-pay.
Brick House Recovery
Brick House Recovery is a CARF-accredited, faith-based, outpatient alcohol and drug rehab center specializing in family-centered treatment for substance use disorders. At this facility, adults with addiction can access partial hospitalization programs, intensive outpatient programs, family programs, and aftercare programs. Medication-assisted treatment is also available for those who need it. Payment options at this rehab center include private insurance, self-pay, and Medicaid.
Trivium Life Services Recovery 4 Life
Trivium Life Services Recovery 4 Life is a non-profit, CARF-accredited, outpatient alcohol and drug rehab in Boise. This facility specializes in partial hospitalization programs (PHPs) for adults and teens and offers mental health counseling for co-occurring disorders. Medication-assisted treatment for opioid use disorders is available for those who need it, as are comprehensive substance use and mental health assessments.
Other supportive services offered at this facility include family therapy, long-term supportive community living, employment services, and medication management for psychiatric disorders. Payment options include Medicaid, Medicare, self-pay, and private insurance. Financial assistance is also available.
Inpatient vs. Outpatient Drug Rehab in Boise
Your addiction status and several other factors, including your mental state, will determine whether inpatient or outpatient rehab is best for your needs. Inpatient rehab involves 24/7 supervision and highly structured care administered at a residential treatment facility. You must live at the facility for the length of your rehab program, which may last 30 to 90 days or longer, depending on your provider's recommendation.
Your treatment plan at an inpatient rehab in Boise will involve a variety of evidence-based addiction therapies and treatment modalities, depending on your unique needs. These may include:9
Behavioral therapies, such as contingency management, cognitive-behavioral therapy, and motivational enhancement therapy
Dual diagnosis treatment for co-occurring disorders
Family therapy and/or counseling
Individual and group therapy
Medication-assisted treatment
Substance use and relapse prevention education
Aftercare planning, support, and resources
Some residential programs also offer holistic therapies that support whole-person healing, such as art therapy, animal therapy, mindfulness meditation, and yoga. Ultimately, your care plan and access to various therapeutic services will depend on the rehab facility's treatment philosophy and approach to recovery care.
Outpatient rehab programs also provide structured and evidence-based addiction care. Unlike inpatient rehab, these programs allow you to live at home or in recovery housing while you participate in treatment. Depending on your needs, one of the following levels of outpatient rehab may be right for you:10
Standard outpatient treatment: This program provides the lowest intensity of addiction care and typically involves 10 or fewer hours of weekly treatment. Because these programs offer a high level of flexibility, they often serve as aftercare for graduates of inpatient programs and higher-intensity outpatient programs.

Intensive outpatient programs (IOPs): IOPs are similar to PHPs, but involve fewer hours of therapy per week and typically provide three to five weekly treatment sessions. These programs include various evidence-based therapies for addiction and often emphasize group therapy.

Partial hospitalization programs (PHPs): Also called "day treatment," PHPs are the most time-intensive form of outpatient rehab and provide highly-structured, hospital-based psychiatric and addiction treatment. These highly supervised programs typically involve five to seven weekly treatment sessions that last several hours. Generally, PHPs are suitable for persons with unstable substance use or mental health conditions who require high-level support without 24-hour supervision..

Advantages of Inpatient Addiction Treatment
As the highest level of addiction care, inpatient rehab programs provide highly structured, intensive treatment customized to your unique needs. If you have an alcohol or substance use disorder that has seriously impacted your life, inpatient addiction treatment can offer you many advantages, including:9
Around-the-clock access to addiction experts who can support you as you work through recovery
Periodic assessments of your treatment plan that allow your provider to modify your care plan based on your evolving needs
Community with supportive peers who are working through recovery alongside you
An immersive, safe environment where you can fully dedicate yourself to recovery without the distractions, triggers, and stressors of your normal, day-to-day life
The opportunity to transition to a step-down program that provides ongoing treatment and support after your inpatient program ends
Access to aftercare planning and resources that can help ease the transition back to day-to-day life and help you avoid relapse
Disadvantages of Inpatient Care
Although inpatient rehab programs can offer you several advantages, they're not without potential drawbacks. One disadvantage is the program cost, which is typically much more expensive than outpatient treatment.
Another is the treatment setting itself. Because inpatient programs require an onsite, residential stay, you must put your normal life obligations on hold for one to three months or longer while you engage in rehab. If you must continue working, going to school, or caring for loved ones while in treatment, a high-intensity outpatient program may be a better fit for your needs.
Advantages of Outpatient Addiction Treatment
Outpatient addiction treatment can also offer you several benefits, depending on your needs and preferences. If you need intensive treatment but cannot commit to a residential stay, a PHP or IOP can provide a similar level of care as inpatient treatment while enabling you to live at home. Outpatient programs offer more flexibility and independence than inpatient programs, so you may be able to work, attend school, or handle other responsibilities while in treatment.
Treatment cost is another notable advantage of outpatient care, as ambulatory rehab programs are typically much less expensive than residential programs. Because outpatient addiction care exists on a continuum, you also have the opportunity to increase or decrease your intensity of care based on your needs.
Disadvantages of Outpatient Rehab
A primary disadvantage of outpatient rehab is its lack of an immersive environment. This may present challenges to persons in early recovery. Although outpatient treatment provides structured, evidence-based care, you may still be exposed to stressors and triggers that exist in your day-to-day life. Working through early recovery can be difficult when such distractions are present, especially if you don't have a supportive home environment.
Another potential drawback is the lack of 24/7 access to addiction treatment experts. Although you'll receive several hours of weekly care in a PHP or IOP, interactions with your therapist(s) are typically limited to the hours you're in treatment.
Types of Drug and Alcohol Rehabs in Boise
As you research your options for drug or alcohol rehab in Boise, you'll find that many facilities offer various types of rehab programs. Each facility has a unique treatment philosophy and will incorporate various features, amenities, and treatment practices in its model of recovery care.
Faith-Based and Christian Rehab
Faith-based rehab programs take a spiritual or religious approach to treatment that typically incorporates spiritual practices alongside evidence-based addiction therapies. These facilities often include prayer and worship in their care model, as well as counseling with spiritual professionals.

Men-Only Rehab
Men-only rehab programs exclusively treat men who are recovering from addiction. Men are often stigmatized or judged for being "weak" for seeking treatment, and men-only treatment programs understand these challenges and can cater treatment specifically for their needs.

Holistic
Holistic rehab programs take a whole-person approach to addiction treatment to address each person's physical, psychological, and spiritual needs in recovery. These programs use evidence-based addiction therapies as the foundation of treatment and incorporate alternative or experiential therapies in their care model. Common holistic rehab offerings include meditation therapy, yoga, nature therapy, art therapy, and animal therapy.

Teen Rehab
Teen rehabs understand the importance of adolescents and teens having their own space for addiction recovery in which they can support one another from an understanding and empathetic place. Teens may have different treatment needs than adults, such as help with family dynamics, co-occurring mental health disorders, and education.

Dual Diagnosis Rehab
More than 9 million people with substance use disorders in the United States also have a co-occurring mental health disorder. Major depression, anxiety, personality disorders, bipolar disorder, schizophrenia, and PTSD commonly occur alongside alcohol and/or drug abuse.11
If you have co-occurring disorders, you should receive integrated dual diagnosis treatment because addiction and mental health conditions often influence one another. This type of care treats both conditions simultaneously to halt the progression of both disorders.
Dual diagnosis rehab programs involve evidence-based addiction and mental health therapies administered by a multidisciplinary team of addiction, psychiatric, and medical experts. Engaging in this type of program can reduce your risk of relapse and significantly improve your treatment outcome for both conditions.
Luxury Rehab
Luxury rehab programs provide evidence-based addiction therapies and treatment practices in an upscale setting. These programs offer various high-end amenities, such as private rooms, gourmet meals, personal training, recreational facilities, spa treatments, and holistic therapies. Because luxury rehabs strive to provide the highest level of comfort for patients, they often feel more like a resort vacation than an addiction treatment setting.

Executive Rehab
Executive alcohol and drug rehab programs are uniquely designed for working professionals, particularly those with high-level positions. These programs provide a high degree of privacy as many executive professionals fear reputational and/or career damage due to stigma around addiction and rehab in the professional world. Executive rehabs typically provide access to computers, internet, and other amenities that allow working professionals to handle their job responsibilities while undergoing treatment.

Medication-Assisted Treatment
Medication-assisted treatment (MAT) uses FDA-approved medications alongside evidence-based behavioral therapies and counseling to provide a whole-person approach to addiction treatment.12 If you have an opioid or alcohol use disorder, you may benefit from this type of treatment, depending on your needs.
MAT medications help minimize substance cravings, decrease withdrawal symptoms, and block the desirable effects of opioids and/or alcohol. Counseling and behavioral therapies help you identify and change unhealthy behaviors and learn healthy coping skills. Ultimately, a MAT program can help lower your relapse risk and improve your long-term treatment outcome.
How to Get Methadone at a Methadone Clinic
Methadone is a long-acting opioid agonist that decreases opioid cravings, blocks the pleasurable effects of opioids, and reduces withdrawal symptoms. This medication is FDA approved for the treatment of opioid dependence and for pain management and is available at methadone clinics, which often allow walk-ins.13
Only SAMHSA-certified treatment programs can legally dispense methadone, and you must meet certain criteria to be eligible for treatment. Methadone treatment typically lasts a minimum of 12 months; however, long-term maintenance treatment may be necessary in some cases.13

Finding Suboxone Doctors
Suboxone is a combination of buprenorphine and naloxone that's FDA approved for the treatment of opioid dependence. Only qualified, DEA-registered medical practitioners can dispense this medication, and you must meet certain diagnostic criteria to receive it.14
Buprenorphine is a long-acting, partial opioid agonist that diminishes cravings and withdrawal symptoms without causing euphoria. But because this medication is a synthetic opioid, it can have a potential for misuse. To deter misuse, Suboxone also contains naloxone, an opioid antagonist that rapidly reverses an overdose by blocking the effects of opioids.15
Naltrexone for Opioid and Alcohol Addiction
Naltrexone is an opioid antagonist approved by the FDA for the treatment of opioid and alcohol dependence. When used to treat opioid dependence, this medication binds to the brain's opioid receptors and blocks the euphoric and sedative effects of opioid drugs. It also reduces opioid cravings via the same mechanism of action.16
When used to treat alcohol dependence, Naltrexone binds to the body's endorphin receptors and blocks the pleasurable effects of alcohol. It is available from medical practitioners who are licensed to prescribe medications. It may be prescribed as part of a MAT program, and you can take it long term without adverse effects.16

Antabuse for Alcohol Addiction
Antabuse (disulfiram) is FDA approved for the treatment of alcohol dependence. This alcohol antagonist medication reduces the desire to drink by altering the way your body metabolizes alcohol. If you consume alcohol, disulfiram causes highly unpleasant side effects, such as nausea, vomiting, sweating, weakness, and anxiety. This medication requires a prescription and should only be taken under the supervision of a doctor, either as part of a MAT program or as maintenance treatment.17

Acamprosate for Alcohol Use Disorder
Acamprosate is FDA approved for the treatment of alcohol dependence. This medication works by reducing post-acute withdrawal symptoms, such as mood and sleep disturbances, that may lead a person to resume drinking. Acamprosate can be prescribed as part of a MAT program that provides comprehensive treatment for addiction. You must meet certain diagnostic criteria to receive this medication and can take it for up to one year.18

Should I Travel to Boise for Alcohol and Drug Treatment?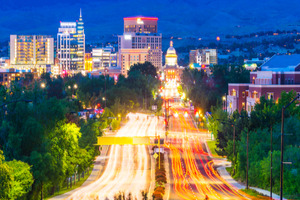 If the area where you live does not offer the addiction treatment resources you need, you may benefit from traveling to Boise for rehab. Traveling may also benefit you if you need to get away from people, situations, or triggers at home that may challenge your recovery.
If you're considering traveling to an alcohol or drug rehab in Boise, make sure your insurance covers treatment first. Also, consider whether you have family or friends in the area who can support you as you work through recovery.
Neighborhoods in Boise to Consider for Treatment
Boise, Idaho, is known for its charming, outdoorsy feel, lively downtown, and quick access to hiking trails, rivers, and mountains. If you enjoy an urban setting, you may want to consider treatment in Downtown Boise, which is home to many theaters, museums, music venues, parks, and the Idaho State Capitol Building.
If you prefer a more peaceful setting for treatment, you may want to think about Southeast or East Boise, both of which border the Boise River. These neighborhoods offer quick access to the Boise Greenbelt, which boasts a 25-mile biking and walking path and is one of the city's most beloved parks.
Drug and Alcohol Laws in Boise, Idaho
Idaho Good Samaritan Law: This law protects anyone who, in good faith, seeks emergency medical assistance for a person experiencing a drug-related overdose. Under this law, the reporting individual cannot be arrested or prosecuted for possession or use of controlled substances or drug paraphernalia.19

Idaho Naloxone Standing Order: In Idaho, pharmacists and other licensed healthcare professionals can legally dispense life-saving naloxone to anyone at risk of an overdose. Persons who may need to assist someone experiencing an overdose can also get naloxone and legally administer it to a person in need.20

ADA County Drug Treatment Court: The Ada County Drug Court Program offers eligible, non-violent offenders who are arrested for drug-related crimes an alternative to traditional prosecution. The program requires a minimum 14-month commitment and adherence to several rules and conditions. Upon successfully completing the program, graduates can have their charges dismissed.21

Searching online for "alcohol rehabs near me" or "drug rehabs near me" can make finding the right addiction treatment center challenging. If you need help determining which Boise rehab facilities are right for your needs, we're available 24/7 to assist you. Call our free helpline at 800-405-1685 (
Who Answers?) to speak with a treatment support specialist who can help you explore your local rehab options.