Alcohol and Drug Abuse Stats in Greely, CO
Greeley and the rest of Weld County have seen significant effects from the opioid epidemic, including overdose deaths. Here are some facts about substance use in Weld County:
9% of Weld County residents are uninsured, making access to recovery difficult.5
29% of auto accident fatalities in Weld County in 2021 were alcohol-related.5
19% of people in Weld County reported excessive drinking in 2021.5
Financing Alcohol and Drug Rehab in Greeley, CO
Finding an alcohol or drug rehab in Greeley, CO, that you can afford may be a challenge, especially if you don't have insurance. Money should not be a barrier to getting the care you need, however. Some Greeley, CA, drug rehab programs offer payment assistance for people who cannot otherwise afford rehab. Look into flexible pricing programs, such as sliding scale fees or payment plans that allow you to pay in installments. Other programs have reduced-cost services for eligible participants, including:

Government-funded rehabs: State, local, and federal government agencies give funding to rehab programs so they can provide free or low-cost services to people who cannot afford care otherwise. Programs that get government funding include inpatient, outpatient, and medication-assisted treatment programs such as methadone clinics.
Grant-funded rehab: Non-governmental organizations like SAMHSA and other private funders award grant money to rehab programs. The grant funds allow programs to provide care at a lower cost to participants. These treatment programs may include inpatient or outpatient rehab.
Rehab scholarships: If you don't have a way to pay for care, organizations like 10,000 Beds offer scholarships that pay for rehab. Some rehab facilities also have scholarship funding for certain participants. Scholarship funds may cover the entire cost of rehab or a portion of the costs.
Medicaid and Medicare in Greeley, CO
Colorado's Medicaid plan is called Health First Colorado.6 The plan offers comprehensive coverage of substance use treatment with no limits and no co-pays.
Health First eligibility is determined by household income level. In Colorado, the eligibility threshold is 133% of the federal poverty level. Individuals who are pregnant or have a disability are also eligible for the program.
Medicare is a federal insurance program for people 65 and older, as well as people with certain disabilities. Medicare will cover a portion of the cost of rehab services. Medicare Part A covers inpatient care,7, while Medicare Part B covers outpatient treatment.8 If you have a Medicare supplemental plan, it may offer more extensive coverage for treatment.
Not all facilities accept Medicare or Medicaid. Call to verify whether your program will take your Medicare or Medicaid before enrolling in your rehab program. The North Range Behavioral Health System in Greeley accepts Medicaid at all of its locations.
Private Insurance in Greeley, CO
If you have a private health insurance plan, including insurance provided through your employer, your plan will cover rehab costs. Many insurance companies work with a specific network of rehabs. Your insurance will cover more of your costs if you attend an in-network program. Talk to the rehab to confirm that it will accept your insurance.
To find a Greeley, CO, alcohol rehab or drug rehab, search "drug rehab" or "alcohol rehab" in a directory of substance abuse treatment programs or an internet search engine.
Local Information About Greeley, CO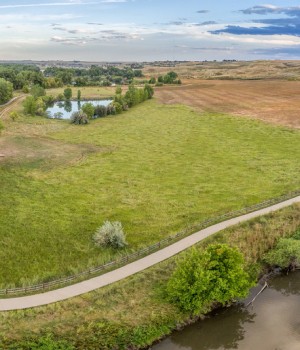 The closest commercial airport to Greeley is located in Denver. It takes about an hour to reach the airport by car. Greeley is close to Interstate 25 and US Route 34.
Greeley is a primarily residential area, not a tourist destination. Shopping and dining opportunities are plentiful throughout the neighborhoods that make up the city. There are a handful of historical sites such as Fort Vasquez and attractions like the Colorado Model Railroad Museum.
Greeley is the county seat for Weld County and is home to the University of Northern Colorado. There are plenty of hotels and restaurants to welcome families visiting loved ones in the area. There is a public bus system to get around the downtown area. Access to a car will make it easier to travel around Greeley.
Resources