Substance Abuse Statistics in Longmont, CO
Local, county, and state data shows that Longmont has an increasing problem with substance abuse:2,5,6

30%
There was a 30% increase in drug overdoses in Longmont between 2018 and 2020
28%
Alcohol-related overdoses rose 28%, to a total of 232 deaths in 2020
13,102
In 2019, 13,102 rehab admissions were for opiates including heroin
How to Pay for Alcohol and Drug Rehab in Longmont, CO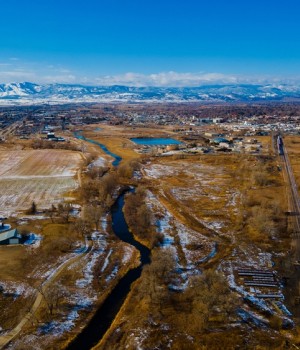 If you don't have health insurance, you can try some alternative rehab financing options. For instance, you can take out a medical loan either through a private loan company or a rehab that partners with one or that has an internal financing office. You can also try crowdfunding for funds for care, or asking friends or family. You might also be able to find a charitable organization that can offer treatment services at a reduced rate using a sliding-fee scale that adjusts for your income.
The following is a list of agencies in Longmire that offer resources for those that need substance use treatment.
Mental Health Partners
Alternatives for Youth
The Angel Initiative is a partnership between local law enforcement and the Police Assisted Addiction and Recovery Initiative (P.A.A.R.I.) to help those in urgent need of substance use disorder (SUD) treatment
Back to Life Counseling is a treatment center in Longmont that accepts federal and local funding and may be able to provide low-cost care
Counseling Services of Longmont offers low-cost rehab classes, such as court-mandated DUI counseling
Sample Therapy Services also offers support with court-mandated drug and alcohol counseling requirements
Private Insurance
The Red Point Center in nearby Boulder accepts most private insurance companies, which could include Optum, Humana, or United HealthCare. If your employer offers health insurance coverage in your benefits package, or you purchase healthcare insurance on the open marketplace, you can have your rehab care costs partially or fully covered. Call the number on the back of your insurance card to find out the limits of your coverage and what fees you would be responsible for.
Medicare and Medicaid Can Pay for Rehab
Medicare and Medicaid are federally-subsidized health insurance programs designed for people who can't afford or don't qualify for standard health insurance. Medicaid is qualified for by having a low income primarily, and Medicare is for those aged 65 and older and for those who are disabled. The programs have many similarities and differences, mainly regarding providers that accept either program and fees associated with care. Medicaid is typically free insurance that pays for rehab, while Medicare has co-pays, deductibles, and daily fees for hospitalizations such as an inpatient rehab stay.
Behavioral Health Group in Longmont accepts both Medicare and Medicaid. This rehab center offers comprehensive treatment programs that include office-based medication-assisted treatment (MAT) for opiate use disorder (OUD), as well as case management with family involvement. If you need help applying for either program, you can apply through your county social services office or online, call 211 to reach a local community services liaison who can direct you to the closest office.
Longmont, CO Local Information: Getting There and Getting Around
If you want to visit Longmont, it's a simple town to access with plenty of amenities. You can take a plane to nearby Denver International Airport, which is about a 45-minute drive from the city. Arranging transportation between the cities is equally simple. Just take the Eight Black Airport Shuttle or the Longmont Shuttle, which is $55 for most passengers and allows kids under two on board for free.
Spend your free time in one of the 14 nearby city parks, the Longmont Public Library, or the Regal Village at the Peaks movie theater. If you enjoy learning, there's the City of Longmont Museum and several educational centers for adults as well as children. If you need a place to stay, there are 13 hotels and motels in the city, and three campgrounds if you would rather stay in the great outdoors. The town boasts various features and attractions to enjoy, including mile-high skydiving if you need an adrenaline rush, cheese-making factories and classes, hot air ballooning, and the Longmont Farmers Market.