Anchorage, Alaska Drug and Alcohol Use Statistics
Anchorage, Alaska, drug and alcohol use statistics from a 2018-2020 national survey showed that among adults 18 years and older:1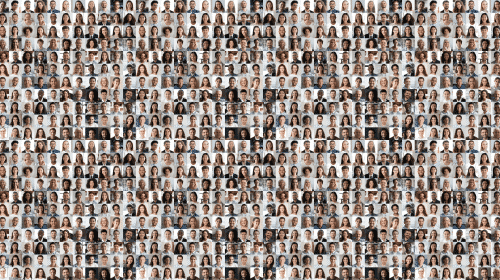 About 18% reported using illicit drugs in the past month
Approximately 16% reported marijuana use in the past month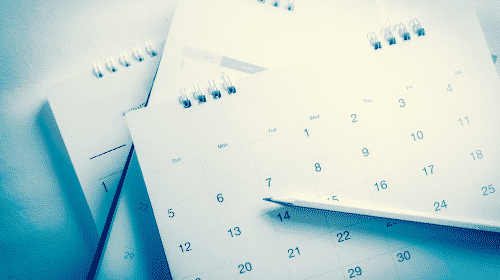 Close to 4% reported illicit drug use in the past month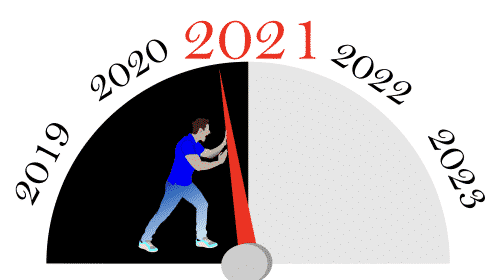 About 2% reported cocaine use in the past year
Less than 1% reported methamphetamine use in the past year
Over 4% reported misuse of prescription painkillers in the past year
Nearly 56% reported alcohol use in the past month
About 25% reported binge alcohol use in the past month
Close to 1% of people 26 years or older in Anchorage, Alaska, reported heroin use within the last year.1
Cost of Drug Rehab in Anchorage
The cost of drug and alcohol rehab in Anchorage varies depending on the type and setting of treatment. A 2015 report showed you may pay an average of $2,053 for an emergency department visit from drug and alcohol use. However, you may spend about $22,886 to $27,413 for inpatient services.2
Low-Cost and Free Drug Rehab Centers in Anchorage
Alaska Medicaid provides state-funded care through Community Behavioral Health Clinics (CBHCs) in Anchorage, Alaska. You may be eligible at a CBHC if you are using drugs and alcohol in an unhealthy way and experience symptoms indicating that you may continue using drugs and alcohol even if you experience problems.
You can find low-cost and free accredited drug rehabs in Anchorage, such as Medicaid, by contacting healthcare.gov or one of our specialists at 800-926-9037 (
Who Answers?) . Non-profit and faith-based organizations provide additional options for low-cost and free drug and alcohol rehab in Anchorage.
Do Medicare and Medicaid Cover Rehab Center Costs?
Yes, Medicare and Medicaid cover at least part of the cost of your care. Alaska Medicaid is part of the Alaska Medical Assistance. You may receive reimbursement from Alaska Medicaid to pay for the following services:3
Transportation and accommodation for non-emergent medically necessary treatment
Substance abuse intake assessment
Integrated mental health and substance use intake assessment
Comprehensive community support services for adults
Residential substance use treatment services
Screening and brief interventions services
Short-term crisis services
You can receive services from a CBHC center in Anchorage, Alaska, by visiting the Alaska Behavioral Health website or calling them to schedule an appointment. Your provider can also refer you to a CBHC center.
Medicare provides federal funding for people over 65 or younger with disability. You will receive Medicare coverage for the following if the services are deemed necessary and reasonable:
Referrals
Screening
Brief interventions
Partial hospitalization
Inpatient
Outpatient
Does Private Insurance Cover Addiction Treatment?
Yes, private insurance covers addiction treatment because of the requirements of the Affordable Care Act (ACA) and the Mental Health Parity and Addiction Equity Act (MHPAE). The MHPAE requires large group insurance providers, such as employee plans to provide the same level of coverage for addiction care as medical and surgical services. The protections in the MHPEA were extended in the ACA to individual health insurance providers.
With the ACA and MHPEA, you will receive addiction treatment coverage from your private insurance, whether you have individual or employee-based insurance. The ACA provides Medicaid expansions for low-income individuals with no children.4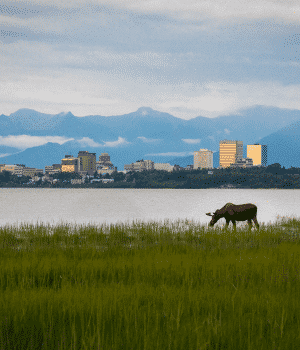 Addiction Treatment Settings
The rehabilitation process is a continuum of care that you'll move through over time. This continuum of care is an integrated system that guides and monitors you throughout your care.
You should receive a comprehensive series of treatments that are appropriate for your needs. The series of rehab interventions will depend on the extent of substance use.
Substance Abuse Assessment
Before you start a drug and alcohol program, you will get an assessment from your doctor or a provider. The assessment will help your doctor understand the nature and extent of the substance use as well as the way it interacts with other parts of your life. This assessment may evaluate the following areas of your life:6

Strengths, challenges, prior attempts to quit drug and alcohol use
Involvement with law enforcement
Potential barriers like cost, health insurance, housing, and transportation
This assessment provides detailed information about your life to help your doctor make an accurate diagnosis, place you in the appropriate program and develop treatment goals.6
Medical Detox
Medical detox is an intervention that helps someone going through withdrawal to manage the physical and emotional symptoms safely. You may experience withdrawal symptoms after you stop using drugs or alcohol because your brain is used to the substance.
Alcohol, opioids, sedatives, stimulants, and other substances can cause significant physical or emotional symptoms during withdrawal. Medical detox is the use of medications to manage withdrawal symptoms and help you become medically stable and substance-free.
It is not a replacement for comprehensive addiction treatment since it does not address the underlying factors that influence substance use.5
Inpatient 
Inpatient care in Anchorage is a service setting where you receive intensive treatment 24 hours a day. The services are typically delivered in a hospital setting. You have access to a multidisciplinary team in the hospital that can address any urgent issues or medical problems. A hospital setting can provide structure and a supportive environment for abstinence.
Outpatient
After inpatient, you may need step-down care in an outpatient program such as an intensive outpatient program, partial hospitalization program, or a standard outpatient program. Step-down care is appropriate if you live in a supportive environment for recovery but need structure to prevent relapse.
People with mild substance abuse history, a supportive environment, and a strong social support system don't necessarily have to begin with an inpatient program. The initial encounter may be in an outpatient setting. Services in step-down care may include education, counseling, or clinically intensive programming. Step-down care is less restrictive but has a similar intensity as residential programs.
Aftercare
Recovery is a process of change that enables you to improve your health and wellness, direct your life, and do your best to attain your full potential. Recovery is a lifelong process that requires a relapse prevention plan and aftercare at the end of your program.
Even if you have a severe and chronic problem with substance use, you can overcome the disorder and become healthy again with some help. Recovery occurs when you voluntarily adopt a healthy lifestyle with positive changes and values.
How to Choose the Right Anchorage Drug Rehab for You
When choosing the right drug rehabs or detox centers in Anchorage, you have to consider your factors, like:
Treatment approach like holistic vs. faith-based
Cost
Funding options
Specializations
Program rules like visitation
Amenities
Location
Features like gender acceptance and facility smoking policy
These factors should indicate the appropriateness of the program for your lifestyle and personal needs.
What to Look for in a Quality Treatment Program
There are many drug and alcohol rehab centers in Anchorage. An important factor to consider when choosing the best facility for you is whether it has a quality program. Some important features of a quality program are credentialing of staff, multiple levels of care, utilization of individualized plans, accreditation, financing options, and family involvement in treatment.9
Individualized Treatment Plans
Individualized plans are person-centered and draw on your resources, potential, strengths, and ability to recover to help you stay in rehab. These plans consider characteristics like gender identity, language, age, race and ethnicity, and religion.
Accreditation
The accreditation status of drug and alcohol rehab facilities and detox centers in Anchorage tells you that it meets nationally accepted standards for providing treatment. The Substance Abuse and Mental Health Services Administration (SAMHSA) has approved accrediting bodies, including CARF, Joint Commission, and Council on Accreditation.
Family Involvement
Families are often affected by the drug and alcohol use of their loved ones. Family involvement enables family members to obtain support and treatment for the impact of drug use on their lives. Some facilities can include families in their programs through family group therapy and education sessions.
Multiple Levels of Care
Drug and alcohol rehabs with multiple levels of care have outpatient programs, inpatient or residential programs, detoxication programs, aftercare, a sober living home, or other service settings in the same location or network. Your recovery journey may require treatment in multiple service settings.
Financing Options
Most drug and alcohol rehabs offer multiple financing options to cover the cost of treatment. Common financing options include cash or self-payment, private health insurance, Medicaid, and state-financed health insurance plans. Some facilities accept Medicare, federal military insurance, and Tribal/Urban funds.
Credentialing of Staff
Credentialing of staff is a formal process of scrutinizing the ability of healthcare providers to practice medicine.11 Credentialing of staff ensures that all the providers at Anchorage drug rehabs are qualified. This is an indication that your provider has the acceptable licensure, qualification, and training to provide treatment.
Should You Travel for Drug and Alcohol Rehab in Anchorage?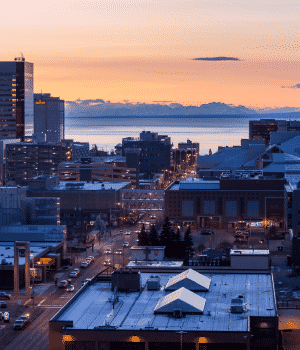 Anchorage, Alaska, has diverse neighborhoods that appeal to different people depending on their lifestyles and personal needs.
Neighborhoods in Anchorage to consider for treatment include Downtown, Midtown, Hillside, Spenard, Mountain View, and Turnagain. You can choose from neighborhoods with a Bohemian personality, close proximity to the airport, diverse ethnicity, wilderness, and an urban feel.
Downtown: Downtown Anchorage is known for its shops, restaurants, and historic buildings. The Downtown neighborhood is home to the only urban king salmon fishery in the world. You should consider Downtown Anchorage if you prefer to live in an urban center with a historic feel during your journey.
Midtown: Midtown Anchorage is an urban district with affordable hotels and a stash of eateries. The Cuddy Family Midtown Park and the 7-mile Campbell Creek trail are in Midtown. Midtown is a good choice if you want an urban environment with green space and trails.
Hillside: Hillside is a combination of an upscale suburban neighborhood and the wilderness. The largest wildlife preserve and ski area in Anchorage are in Hillside. You should consider Hillside if you want to live close to the wilderness during your drug rehab in Anchorage.
Spenard: Spenard is a Bohemian neighborhood in Anchorage famous for its nightlife. You will find vegetarian restaurants that differ from the Alaskan subsistence hunting image in Spenard. You should consider Spenard if you want access to vegetarian food options during rehab.
Mountain View: Mountain View is home to people of diverse ethnicities, including Asian and Pacific Islanders, native Alaskans, Somalis, Ethiopians, and Peruvians. The diverse ethnicities in Mountain View are reflected in the local grocery stores and small restaurants. You should consider Mountain View if you have a diverse palate or prefer to live in an ethnically diverse neighborhood.
Turnagain: Turnagain is home to the busiest seaplane base in the world. Turnagain is located in the Cook Inlet and surrounded by the scenic Tony Knowles Coastal Trail. You should place Turnagain at the top of your list if you want to enjoy views of seaplanes and beautiful bike rides in Anchorage.
Drug and Alcohol Laws in Anchorage
There are several laws in Anchorage that improve access to rehabilitation:
Therapeutic Courts: The Alaska Court System has a therapeutic court where people with drug and alcohol use misdemeanors can choose a treatment program instead of incarceration. The therapeutic court is not a "get out of jail free" card. A court team consisting of a probation officer, substance abuse provider, supervising judge, and lawyer will closely supervise you if you choose the therapeutic court.12
Insurance (Court): The cost of drug and alcohol rehab doesn't have to be a barrier. Under the Uniform Alcoholism and Intoxication Treatment Act, welfare, social services, and institutions in Alaska are required to encourage all insurance providers to cover drug and alcohol abuse as an illness.12 You can expect your insurance provider to cover at least some of your costs.
Good Samaritan Overdose Prevention (Hanson): Alaska's Good Samaritan Overdose prevention law is a nationwide standing order for naloxone. Anyone in Alaska can legally buy naloxone without a prescription.13 You can obtain naloxone without a prescription for yourself and loved ones in case they experience an overdose.
Alcohol Safety Action Program: People in Anchorage, Alaska, with drug and alcohol-related charges can receive screening and case management services as part of the Alcohol Safety Action Program (ASAP). This program increases access to treatment, helps with court appearances, and aids probation compliance. You can go to the Anchorage ASAP office in person to enroll without a prior appointment.
Resources
Health, A. D. of. (n.d.-a). 2021 drug overdose mortality update.
FindTreatment.gov. (n.d.). FindTreatment.gov. 
Substance Abuse and Mental Health Services Administration. (n.d.). 2018-2020 National Survey on Drug Use and Health Substate Age Group Tables.
Walker, B., Davidson, V., & Butler, J. C. (2017). Health facilities data reporting program 2015 annual report.
State of Alaska Department of Health and Social Services. (2019). Alaska Medical Assistance Provider Billing Manuals. Conduent Business Services.
U.S. Department of Health & Human Services. (2021). Mental Health and Substance Use Insurance Help.
Substance Abuse and Mental Health Services Administration. (2016). Facing Addiction in America: The Surgeon General's Report on Alcohol, Drugs, and Health [Internet]. US Department of Health and Human Services.
Substance Abuse and Mental Health Services Administration. (2009). Substance Abuse Treatment: Addressing the Specific Needs of Women [Internet]. Rockville (MD): (Treatment Improvement Protocol (TIP) Series, No. 51.) 4 Screening and Assessment.
Smart Recovery. (2022). Our Approach: Key Areas of Awareness and Change.
Findtreatment.gov.(n.d.). Searching for treatment options.
Andakra-Christou, B., Randall-Kosich, O., & Totaram, R. (2021). Designing an "Ideal" Substance Use Disorder Treatment Center: Perspectives of People Who Have Utilized Medications for Opioid Use Disorder. Qualitative Health Research, 31(3), 512-522.
Substance Abuse and Mental Health Services Administration. (2022). Approved Accreditation Bodies.
Patel, P., Sharma, S. (2021). Credentialing.
Alaska Court System. (n.d.). Therapeutic Court.
Hanson, B. L., Porter, R. R., Zöld, A. L., & Terhorst-Miller, H. (2020). Preventing opioid overdose with peer-administered naloxone: Findings from a rural state. Harm Reduction Journal, 17(1), 4.