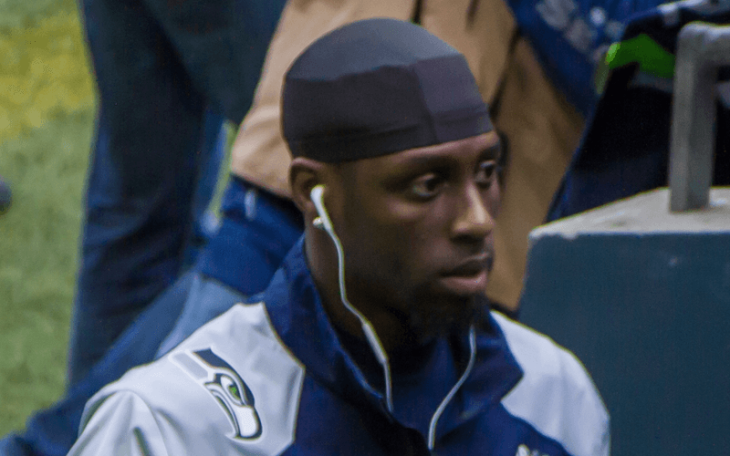 Jeremy Lane, Seattle Seahawks cornerback, was arrested and charged with driving under the influence early Sunday morning in Washington State. At 5.30 AM, he was booked into King County Jail, and released four hours later.
The cornerback recorded a blood alcohol content level of .039, which is below the legal limit of .08. Jeremy, however, confessed to having smoked marijuana three hours before getting pulled over. He was arrested for going 80 miles/hour on 60 miles an hour zone on eastbound 1-90.
The officer that pulled him over alleges that not only was there a strong odor of burnt marijuana in his car, but that his eyes were red and watery, and his speech slurred.
While Lane denied having consumed alcohol that day, he told the cops that he was concerned about people thinking he was drunk. He was quoted saying; "This time, I was more high than anything."
After Lane failed the sobriety tests administered by the police, he was arrested on suspicion of a combination of alcohol and marijuana-induced impairment. He later posted a bail of $1000.
Lane has been with the Seahawks for all his six NFL seasons. He was a sixth-round draft pick in 2012. The 27-year old was the starter for six games back in 2017. The season saw him traded to the Houston Texans for Duane Brown only to have him returned after a day after he failed his physical.
Through the season, he was benched twice, lost his starting position as a right cornerback to Shaquill Griffin, and later his Nickelback position to Justin Coleman. When the season came to an end with him as a backup, there was to a lot of conjecture that the Seahawks would eventually cut him- and the arrest did not help his case.
Lane had only two years left on his four-year, $23 million contracts that he signed before the beginning of the 2016 season, but he was released by the Seahawks last week. The move saved them $11 million over two years.
Lane had been one of the last 11 players on the active 53-man roster that was part of the team that beat Denver to win the Super Bowl. Since signing his deal two years back, the cornerback market cooled, and his performance had been subpar. He is yet to sign with a new team.
The Seahawks have confirmed that they are aware of the situation but have not commented on it.