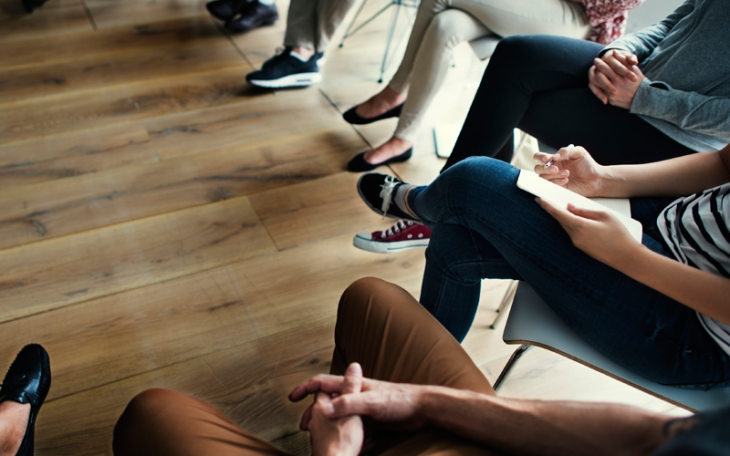 New research proves the success of alternative programs to Alcoholics Anonymous.
Alternative support groups – which don't emphasize reliance on God or a "higher power" or a spiritual transformation – were found to be statistically as effective in many ways as AA.
Research published in February in the Journal of Substance Abuse compared people working the 12-step program with those in groups like Women for Sobriety, LifeRing, and SMART Recovery and found similar success rates. These other, newer programs have not been as well studied as Alcoholics Anonymous and the many other 12-step programs it has inspired, such as Overeaters Anonymous or Narcotics Anonymous.
Alcoholics Anonymous, based on the book of the same name, published in 1939 by AA founder Bill Wilson, has proven an effective sobriety program in the nearly eighty years since then. Although it provides many social supports, such as friendship or "fellowship" with other recovering alcoholics, the core of the AA program is work on the 12 steps themselves, which ostensibly bring about a spiritual or psychic change in the alcoholic.
AA deemphasizes personal willpower and emphasizes instead the acknowledgment of one's character defects and powerlessness over alcohol, as well as submission to the will of a vaguely defined "higher power" which many people identify as God.
A common message expressed by alcoholics who have achieved long-term sobriety in AA is that they don't know which aspects of the program have kept them sober, so they continue to practice them all, whether morning prayer and meditation, calling other alcoholics, or making regular amends for mistakes that have injured others.
Researchers Sarah Zemore, Camillia Lui, Amy Mericle, Jordana Hemberg and Lee Ann Kaskutas of Emeryville's Alcohol Research Group studied 647 adults with a history of AUD, or alcohol use disorder. They measured subjects' involvement in each of the recovery groups and their success or failure to stay sober over six months.
They found no statistically significant differences in performance through the various programs, although they admitted that selection of the groups by the subjects, which wasn't random, could have skewed the results. People with "weaker abstinence motivation" may have been drawn to SMART and LifeRing, which showed somewhat worse outcomes than AA.
One of the hurdles members of 12-step programs wrestle with is the idea of a "power greater than ourselves" which can restore alcoholics to sobriety, or sanity, as the second step says. For atheists and nonbelievers, or those with negative experiences with organized religion, this can be difficult to accept. Indeed, the AA "Big Book" included from the beginning a chapter called "We Agnostics" meant to help address the issue.