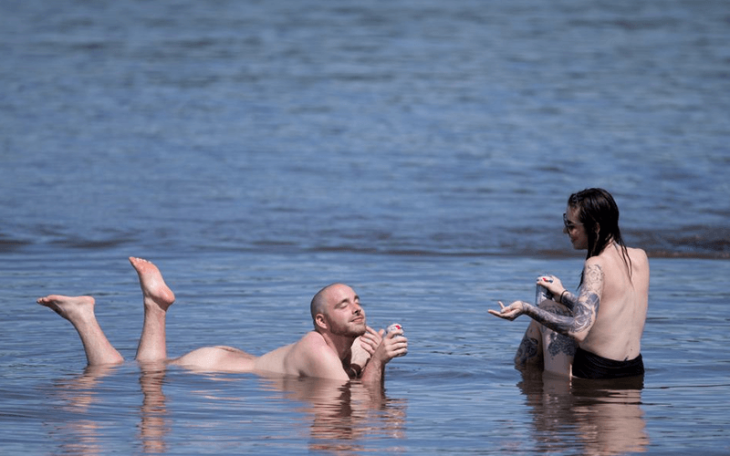 The Oregon Department of Fish and Wildlife (ODFW) is considering a seasonal ban on alcohol for the Sauvie Island Wildlife Area during the timeframe when the beaches of the island see the most people, and also the most alcohol-related incidents. A public meeting has been set for February 22 at 7 p.m.
The ODFW is proposing to prohibit the possession and use of alcoholic beverages in the wildlife area during the summer season, from May 1 to September 30.
That timeframe is when a high number of people are on the beaches, and also the same timeframe where ODFW reported an increase in alcohol-related issues. The problem has been growing over the past few years, despite efforts by law enforcement to curb the problem using additional saturation patrols.
"Wildlife area management and OSP believe that an alcohol ban during the summer months will significantly reduce alcohol-related problems, and thus the need for additional law enforcement and emergency medical personnel," according to the ODFW.
Last year alone, the police arrested 17 people for DUI as they were leaving the beaches. During the past five years, the beaches received approximately 488,465 visitors on an annual basis from May through September. During the hot weather periods, the number of people at the beaches can exceed 16,000 in a day, which also exceeds the capacity of emergency services personnel to effectively respond to all the problems that come up relating to alcohol.
It is estimated that 36% of all DUI arrests for Columbia County by Oregon State Police troopers were among the troopers pulling over individuals leaving the beaches after spending the day with alcoholic beverages.
After the public meeting on February 22, the issue will be on the agenda for the March 16 meeting of the Oregon Fish and Wildlife Commission in Salem.
Alcohol abuse occurs when drinking results in trouble with the law, legal problems, relationship problems or lowered productivity at work, home, or school. While there may be no physical addiction to alcohol, alcohol abuse can be a problem for individuals. An addiction to alcohol is alcohol abuse combined with a physical dependency.
Signs of alcohol abuse include risky behaviors while drinking, such as driving; using alcohol at work, school, or while performing important duties at home; drinking and fighting with family members or loved ones; and getting into legal trouble while intoxicated, such as DUIs or charges of disorderly intoxication, or disorderly conduct.