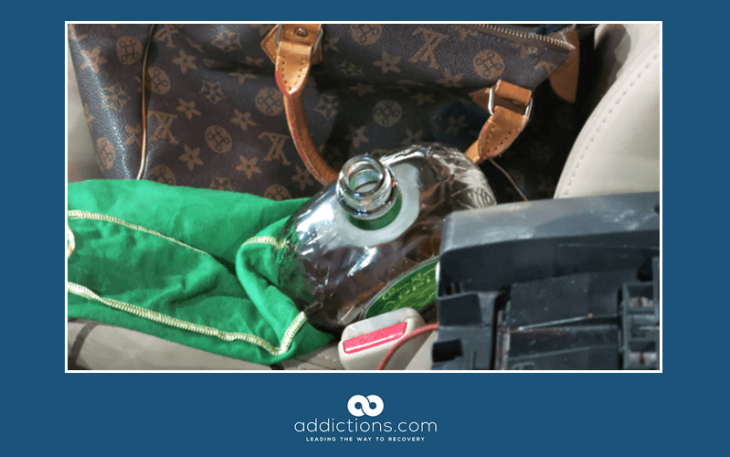 A woman dubbed one of the worst drink driving offenders in the USA has been arrested for the seventh time. Illinois police have arrested a woman known to be a DUI offender across several States after finding her unconscious at the wheel at a Riverside gas station.
Tasha Lynn Schleicher (41), a known transient, was found in a state of disarray this week and had, apparently, been attempting to fill her car's tank with kerosene.  Visibly drunk, Schleicher also had an open bottle of whiskey on the passenger seat next to her.
When questioned, Schleicher, of New Hope, Minn, told police that she was looking for her 11 children who had been traveling with her, although the attendant at the gas station confirmed that the woman was alone in the car.
As well as outstanding warrants in Oregon, Idaho, and Nebraska, Schleicher has been arrested six times previously across six states.  Thomas Weitzel of Riverside police said that Tasha Lynn Schleicher's case was one of the worst drink driving arrests ever made within the agency.  Chief Weitzel also instructed officers to contact child protective services who confirmed that Schleicher does have 11 children, all of whom have been removed from her custody at one time or another.
Last October, Schleicher was arrested after driving at highway speeds before crashing into a median cable barrier with five of her children in the car. When arrested in that incidence, police reported that she was found breastfeeding her baby at the scene of the accident.
Monday's arrest was made after Schleicher refused to take a sobriety test.  As well as claiming to be looking for her 11 children, the woman also stated that she had dropped off her 15-year-old son for Spring Break and that she was pregnant and bleeding (a claim which a local hospital verified was untrue).  She is charged with aggravated DUI, misdemeanor drink driving, driving without insurance and driving without a license.
Riverside police, along with child services are working to locate and confirm the wellbeing of Schleicher's 11 children.