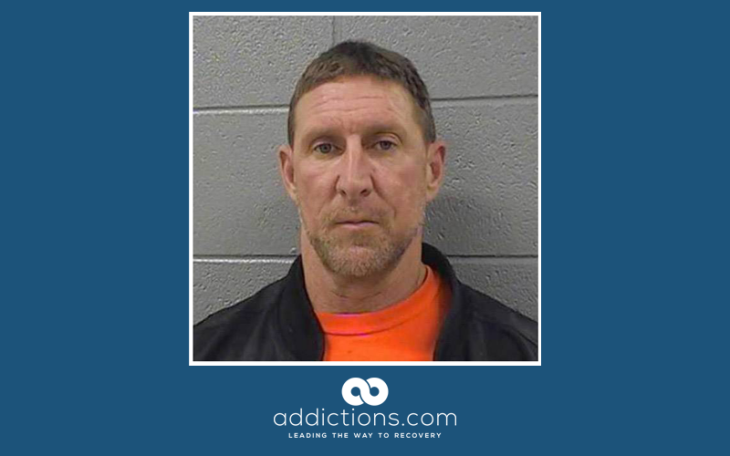 Christopher Clingingsmith will be spending the next 16 years in prison after being sentenced for his 16th DUI. Clingingsmith pleaded guilty to an aggravated DUI in a Cook County courtroom before Judge Joseph Cataldo on Wednesday.
The Class X felony, which applies to those with six or more DUI offenses, meant that he could have been sentenced to up to 30 years. However, a pre-trial conference involving the judge and both attorneys seems to have played a part in the sentence.
He must serve at least 50 percent of his sentence before being eligible for parole. Clingingsmith's criminal history dates back to 1982 and involves incidents in at least ten counties throughout Illinois. One DUI conviction in 1999 was overturned on appeal.
His 16th DUI occurred in Des Plaines on June 7, 2017. Clingingsmith struck a party bus and then left the scene. When police found and arrested him, Clingingsmith admitted to having drunk seven beers before getting behind the wheel. No one was seriously injured in the accident.
The judge sentenced Clingingsmith to 15 years for striking the bus and being under the influence. Cataldo also sentenced him to three years for driving on a suspended license. Both of these sentences will be served concurrently. However, the judge also sentenced Clingingsmith to one year for driving on a suspended license on March 17, 2018, when he was pulled over in Arlington Heights. He was free on bond for his arrest in June 2017. The state had revoked his license, and as part of his bond conditions, Clingingsmith was not allowed to drive. This sentence will be served consecutively to his 15- and three-year sentences.
Clingingsmith has been in the Cook County jail since his arrest in March. He was held without bond. His sentence will be credited for the 50 days he spent in jail after his arrests in 2017 and 2018.
Court documents show a pattern of DUIs, with Clingingsmith receiving seven of them between 1982 and 1992 alone. During sentencing, the judge acknowledged that Clingingsmith had a severe drinking problem. His most recent conviction involved three DUIs in a one-year period in Will County.
In total, Clingingsmith has spent 15 years, five months, and eight days in custody for various sentences related to his DUIs. His attorney expressed that his client was contrite for what he had done, but Clingingsmith himself did not speak in the courtroom.