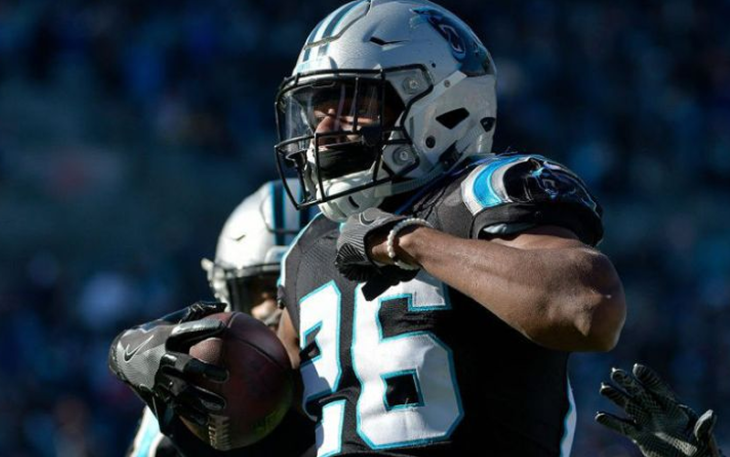 Sunday morning has become a turning point in Daryl Worley's NFL career. Worley was arrested in Philadelphia and charged with a firearms act violation, DUI, possession of an instrument of crime with intent, and disorderly conduct. His charges also include a felony.
The incident started when officers found Worley in his car, allegedly passed out. His vehicle was blocking the highway near Broad Street, and Pattison Avenue, which drew the attention of law enforcement around 6 am on Sunday. The officers attempted to wake him, and once they did so, Worley began to struggle with them. Attempts to talk with him and calm him down failed, resulting in Worley being tased and charged with resisting arrest.
He was arraigned and released upon posting 10 percent of his $25,000 bail. During a meeting of the key decision makers on Sunday after Worley's arrest, he was released from the Philadelphia Eagles, leaving him without a team for the upcoming season. The decision was made while Worley was still in custody. Worley had only been with the Eagles for a little over a month. His move from the Carolina Panthers came because of a trade that sent Torrey Smith to Carolina and gave the Eagles Worley.
There is no information released on why Worley was charged with a DUI, as that criminal complaint did not include any details from authorities. Worley has a May 1st hearing on the charges, and his lawyer is still reviewing them and the circumstances surrounding the arrest. His agent did not respond to requests for a statement regarding the incident.
In addition to the criminal penalties that Worley is facing, the NFL could suspend him from the league, making it difficult for him to find a new team for the upcoming season. He was a 2016 third round draft pick for the Carolina Panthers and started in 25 games for that team over two seasons. He had not yet taken the field as an Eagle.
Worley has had minor brushes with the law before. In 2014, he entered a no contest plea to a charge of misdemeanor assault, which resulted in a six-month suspended sentence. The incident involved an altercation with a woman outside of a nightclub, and Worley claimed he was defending his girlfriend. Worley later announced after his draft that it had been expunged from his record and that he would have no issues going forward.