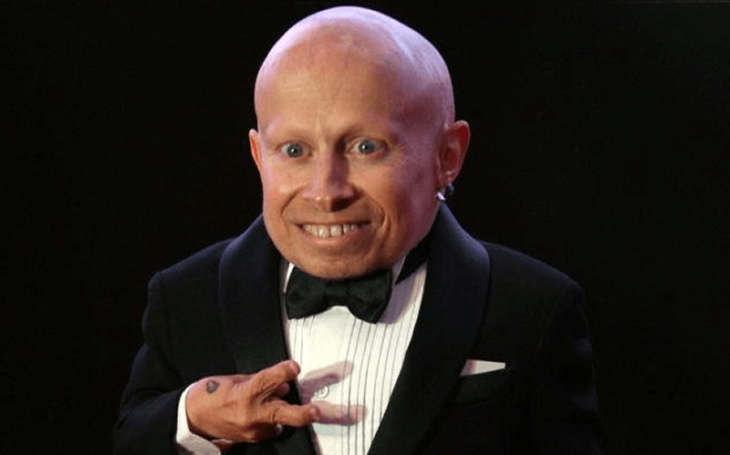 Verne Troyer, the American actor, best known for the role "Mini-Me" in Austin Powers movie has died aged 49. The 2ft 8in (81) cm tall performer died by suspected suicide on Friday in a hospital in Los Angeles where he had been admitted.
According to statements posted on his Instagram and official Facebook page, Troyer had fought "his own battles," but unfortunately, this time, it had proved "too much." Although the statement does not announce the actual cause of death, it notes that "depression and suicide are very serious issues," hinting that the actor could have been struggling with suicidal depression.
Last year, Troyer was treated for alcohol addiction after which he released a statement citing his struggle with drug addiction.
One friend reportedly informed paramedics that the actor was "extremely upset [and] drunk," and hence kept at the hospital for close observation.
Unfortunately, suicidal depression is more common in the dwarfism communities, driven by the society's objectification that has pushed many over the edge.  Also, isolation and loneliness are not unusual among the community.
Over the years, actors with dwarfism have committed suicide. In May 1990, David Rappaport, a diminutive actor who starred the short-lived CBS's "The Wizard" Television series died of a gunshot believed to be self-inflicted.
Herve Villechaize, who was also an actor with dwarfism, died of a self-inflicted gunshot wound in 1993. Villechaize was 3ft 11in tall and widely known for her role in "Fantasy Island," an ABC television show that ran from 1978 through 1984.
Following his death, several performers, including Warwick Davis have paid tribute to the fallen actor.
Among Troyer's first roles was a stunt double for a 9-month-old kid in "Baby's Day Out"- a 1994 film.
He had made appearances on several other reality TV shows including the UK's Celebrity Big Brother in 2009. He also starred in "Keith Lemon: The Film" and made regular appearances on the "Celebrity Juice."
Troyer made appearances in two Austin Powers-films played by Mike Myers- as Mini-Me.