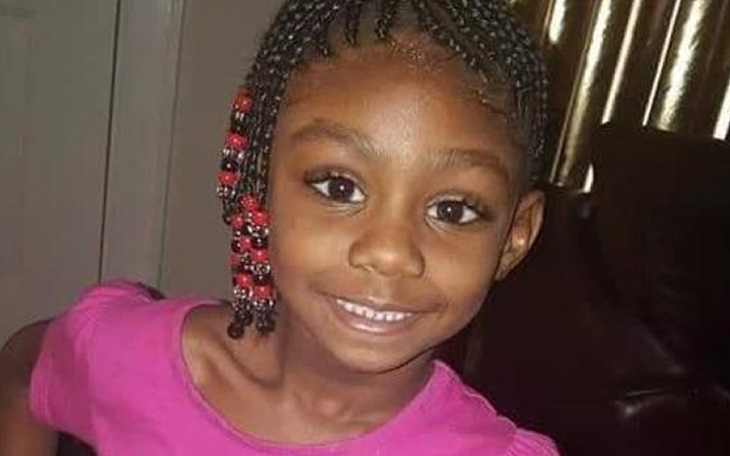 A 7-year-old girl was killed by a car in Detroit while trying to cross the highway to get help after her father, who was drunk, crashed his car early Sunday morning.
Dessandra Mariah Thomas, police said, was trying to cross the median of Interstate 94 near the Detroit Metro Airport. Her father, driving drunk on the freeway, hit a car that had been abandoned. His car continued off the freeway into an adjacent fence.
Police said the girl sent a text message to the police because the phone she had couldn't make calls.
The accident happened on eastbound I-94 near Inkster Road, northeast of the airport.
State police were called by a driver who thought she'd hit a pedestrian on the freeway.
Police in the Detroit suburb Romulus were already looking into text messages ostensibly from the girl. She'd sent them to 911 following her father's 3:30 a.m. crash into the abandoned vehicle.
When Michigan state troopers arrived to investigate the pedestrian incident, they at first couldn't find the girl or any evidence of damage to the woman's car. They looked around the area for an injured person or animal without finding anything. But when the troopers, from the state police's Metro Detroit station, learned of the nearby Romulus investigation, they put the two incidents together.
After the car crash, Dessandra sent texts to the Romulus police asking for help. Police believe she climbed the broken fence and was trying to get help for her father when she tried to cross the freeway, where she was hit and killed instantly.
The driver who hit her was released after being questioned. Dessandra's father was arrested by the Romulus police on suspicion of drunk driving.
State police said that Dessandra's mother had been informed about the crash and her death. Her mother, Sandria Burts, said police at first couldn't locate her daughter after her 911 texts, according to local news reports.
State police said, due to the ongoing investigation and prosecution, they weren't going to release further information about the crash.