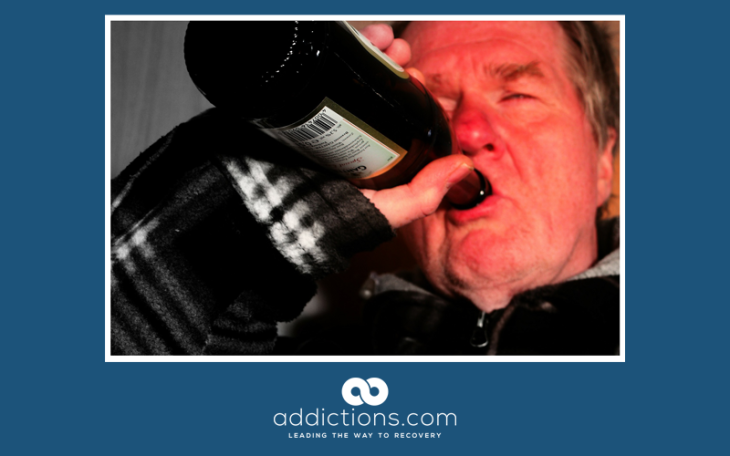 Research that looked at 9,000 people over several decades has found an apparent link between drinking too much alcohol – or not drinking any alcohol – and dementia.
Moderate drinking during middle age (the study followed people aged 35 to 55 years) seemed to lead to the lowest risk for dementia, according to the statistics, while deviation in either direction from that golden mean led to a higher risk.
This study, published in the BMJ, or British Medical Journal, used data collected over a long period about people who'd first been studied between 1988 and 1993. Researchers from France and the U.K. looked at how much the subjects drank in middle age, and then at how many of them suffered dementia later in life.
Out of the 9,087 people studied, 397 of them went on to suffer dementia. The risk was higher for both those who abstained from alcohol and for those who drank more than 14 drinks per week.
Authors of this study said looking at factors that influence dementia is particularly important as better health care, nutrition and rising wealth lead to much longer lifespans – they expect dementia cases to triple by 2050.
The subject of alcohol is far from simple, for although it may reduce dementia risk, its consumption is linked to plenty of other health problems, chronic diseases, and early death.
It's also not so easy to study people with dementia, especially if they're heavy drinkers, the authors said, because both those factors tend to lead to higher drop out rates from long-term health studies, which could lead to falsely skewed results. They also noted that many previous looks at drinking's effects focused on drinking during old age, rather than in middle age.
By basing their study on electronic health records of subjects as they aged over decades, the researchers hoped to compensate for the problem of tracking down elderly, demented drinkers and interviewing them.
The population group covered by the study was the "Whitehall II" group of 10,000 British civil servants who have been tracked over time, with new updates on their health taken every four or five years.
Records from three databases were used in determining dementia in study subjects – national hospital episode statistics, the mortality register, and the Mental Health Services Data Set. Because each participant has a unique number from the U.K.'s National Health Service, they could be tracked throughout their lives.
Out of the initial group of 10,231 people in the study, 9,087 of them had at least two reports taken on their alcohol use in the late 1980s and early 1990s, which made it possible to analyze their data for this study.
Other factors found to be linked to dementia were lower levels of education and a "low occupational position."