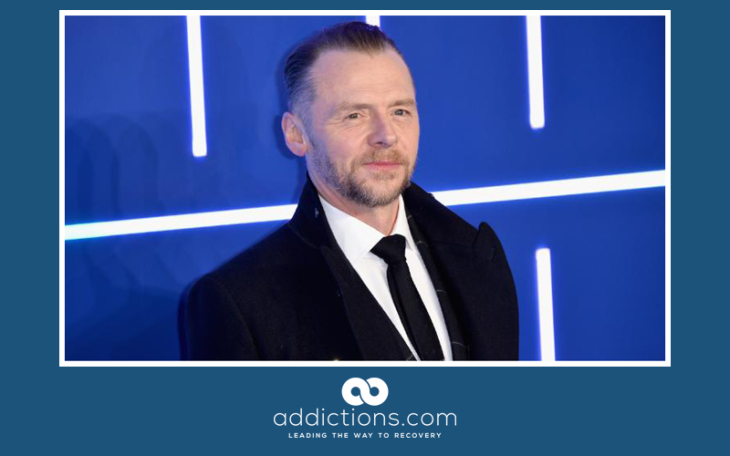 In a recent interview, Simon Pegg admitted to having battled alcoholism and depression amid a successful career in the film industry.
The star, known recently for his role as Scotty in the rebooted "Star Trek" franchise of films, knew he had problems with depression since his late teens. But the problem grew quite serious about a dozen years ago, when he was working on "Mission: Impossible III" in California, the actor said in an interview in the Guardian newspaper.
He thought, as successful people often do that his success should be making him happy. When it didn't, he fell into a deep depression that led to problem drinking and, eventually, rehab.
Since his late teens, Pegg said he'd "self-medicated" using alcohol to fight off his bouts of depression.
Even watching that 2006 "Mission: Impossible" film reminds him of how bleak things were in his life at that time, Pegg said.
His considerable acting talent came in handy, Pegg explained, in keeping his addiction and depression hidden from both his fans and his fellow actors and other coworkers in the film business. Pegg's description of himself smacks of what members of Alcoholics Anonymous might call a "high functioning" alcoholic – someone who still manages to work and have friendships, all while drinking too much on the sly and slowly suffering consequences.
Pegg also thought – as many people do – that becoming a parent would "fix" his depression and drinking. Of course, it didn't, and that failure led him to the long period of introspection and, ultimately, this public disclosure.
In the interview, Pegg tells the story of not even being able to get home from the airport to see his wife and daughter after a work trip without stopping to drink along the way. That crisis led him to rehab and some 12-Step meetings.
Pegg's public discussion of his problems is a new way of looking at his situation, he said. In the past, he would use legal action to prevent details of his drinking or treatment from making it into the news.
By the time the next "Mission: Impossible" film began shooting, Pegg said he was already in treatment, and that his gradual return to rosy good health is visible on the screen, if viewers pay close attention.
Pegg said he no longer drinks and is enjoying fatherhood far more than he ever thought he would.