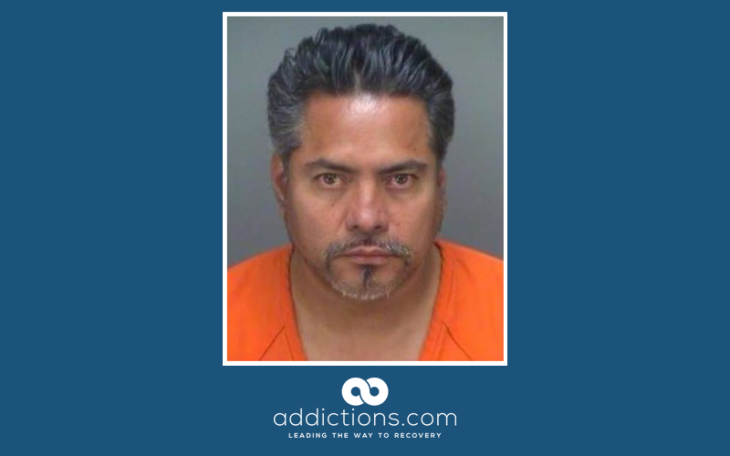 Pinellas County police in Florida have reported that a man has been arrested on drink driving charges after crashing his vehicle into a fast food restaurant.
Isaias Garcia (45), a resident of Seminole was arrested at the Pinellas County Waffle House on Starkey Road, after crashing his BMW into the building at approximately one o'clock in the morning on Wednesday.  Witnesses told police that Garcia was seen driving erratically in a Southerly direction in the parking lot before finally losing control and crashing the vehicle into the North end of the building.
Attending police officers noted a strong smell of alcohol emanating from him; besides Garcia appeared uncoordinated with telltale glassy and watery eyes.  Although he refused a requested field sobriety test (usually involving asking the suspect to demonstrate coordination, such as walking in a straight line), he did agree to a breathalyzer test.  County Sheriff's Office deputies confirmed that the sample taken from Garcia was measured at BrAC (breath alcohol) of.165/.158, around double the legal limit.
In the State of Florida, it is illegal to operate a motor vehicle after consumption of more than .08 BrAC.  Depending on factors such as body mass, height, tiredness, and state of mind, .08 BrAC can be reached with just one drink such as a glass of wine or a large beer.  Figures show that last year in Florida, 807 motoring fatalities were attributed to alcohol, 685 of which occurred after, tests showed, the driver was either on the limit of .08 BrAC or above.
First convictions in Florida for non-fatal DUIs can include a fine up to $500, loss of license for up to 12 months, up to nine months in prison, community service and a driving school order.
On completion of the breath test, Garcia was arrested and charged with driving under the influence of alcohol and with property damage – the latter charge pertaining to damage to the restaurant which was evacuated immediately after the crash and, which is currently undergoing repairs for damage to the external wall.   A regional manager for the waffle house says that the restaurant is expected to re-open in the next few hours.  Pinnella County Waffle House is a popular fast food restaurant serving sweet and savory waffles with some toppings. The restaurant was open for business at the time of Garcia's crash.
After his arrest, Garcia was taken to Pinellas County Jail where a Judge set bail at $500.  A date for his trial is yet to be set but, if found guilty; he will almost certainly face a custodial sentence.