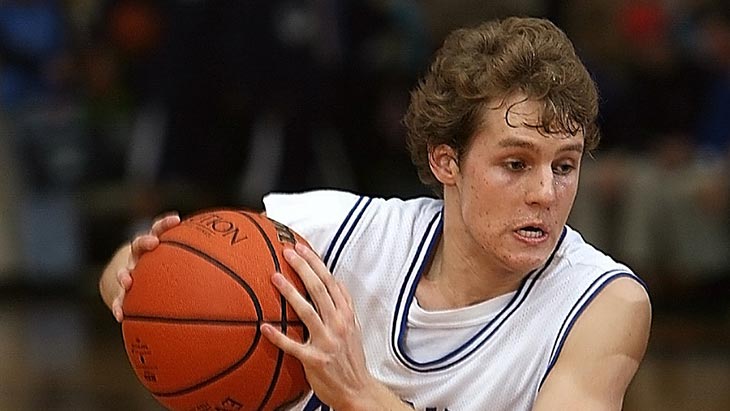 The National Institute on Drug Abuse conducts a yearly survey, "Monitoring the Future", for middle and high schoolers.  This year's survey revealed a steady decline in drug use among teens over the past 5 years.  This is good news for our youth.  However, other research notes a sharp rise in drug abuse among teen athletes.
Benefits of High School Athletics
Students who participate in extra-curricular activities generally experience greater success academically than students who are not involved.  Physical activity is shown to increase brain activity and improve productivity.  In short, kids who participate in sports are more successful overall and have a sense of well-being.
Jocks and Drugs?
Generally, participation in physical activities and sports brings vision of health and wellness.  However, recent studies show a propensity of drug use and abuse among high school and college athletes.  Researchers speculate athletes have greater social status and experience pressure to maintain high levels of academics and athletic success.
Self-Reported Drug Use by Teens
What type of drugs are teen athletes at risk for abusing?  This is the question on the mind of many parents.  The drugs listed below are the top ten self-reported by teens as being used in the previous year:
Alcohol
Marijuana
Hookah
Cigars (Small)
Amphetamines
Adderall
Snus
Narcotics
Synthetic Cannabinoids
Tranquilizers
Drugs Commonly Abused by Athletes
A study from 2010, looked specifically at alcohol, nicotine and illicit drug abuse among athletes. There was a negative association between most athletes with regard to nicotine and illicit drug use.  However, there was a positive correlation between alcohol abuse and athletes.
Athletes, Injury and Pain Meds
Athletes also report using certain chemicals to cope with pain.  "Doping", as it is called in sports circles is a huge issue.  Pain meds are often prescribed as a result of injury and are continually used to maintain competitive levels.
When the Applause Dies
Teen athletes who develop abuse patterns are at greater risk for becoming adult addicts.  The thrill of competition and the emotional reinforcement of winning can be a high all its own.  What happens when the opportunity to compete is removed after high school?  Adults may continue to yearn for endorphins and use chemicals to create the high they used to create through sports competition.
The Perfect Recipe for Addiction
Some high school athletes fall away from competition as adults.  Fondly remembering the days of sports glory may lead some to depression in its absence.  Thrill-seeking, or looking for solace in a bottle or pill form, feels perfectly natural after the crowds go home and the cheers are only a distant memory.
Winning in Recovery
For athletes, addiction may be difficult to overcome.  Since they often experienced success in the sports arena, it is difficult to admit powerlessness over substances.  Still, for those who seek help, there is a good chance of recovery.  Working with others, rededicating themselves to healthier life choices and finding new goals and objectives can feel like a familiar path.  Successful addiction recovery can be as good as any win on the field.
Resources
Lisha, N., Sussman, S. (2010). Relationship of high school and college sports participation with alcohol, tobacco and illicit drug use:  A review.  Addictive Behaviors. 35(5). 399-407. Retrieved from: http://www.ncbi.nlm.nih.gov/pmc/articles/PMC3134407/
National Institute on Drug Abuse (2016). Drug facts:  High school and youth trends. NIH Retrieved from:  https://www.drugabuse.gov/sites/default/files/df_high_school_and_youth_trends_june2016_final.pdf
Reardon, C. & Creado, S. (2014). Drug abuse in athletes. Substance Abuse and Rehabilitation. 5: 95-105. Retrieved from: http://www.ncbi.nlm.nih.gov/pmc/articles/PMC4140700/
Tower, D. (2012). Relationship between athletic and academic success: A pilot study. University of Connecticut Digital Commons @ UConn. Spring 5-1-2008. Retrieved from:  http://digitalcommons.uconn.edu/cgi/viewcontent.cgi?article=1048&context=srhonors_theses