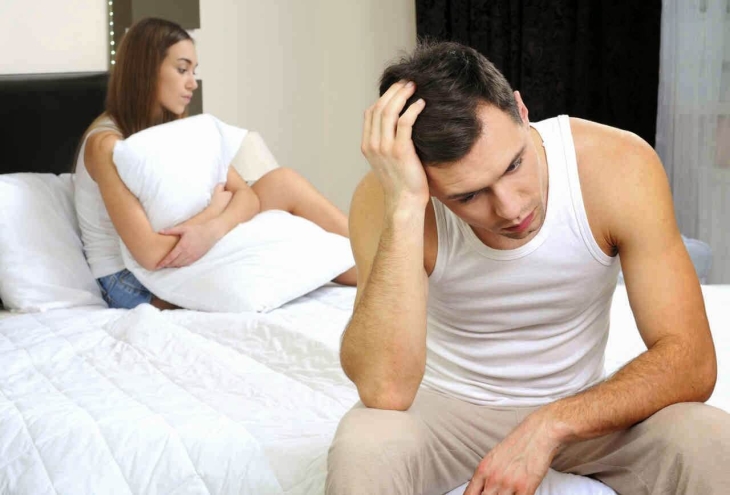 Drug addiction can cause a lot of extenuating issues for a person. The NIDA states that most people with drug addictions tend to lose control over all other aspects of their lives, and may do things that they normally wouldn't do. Addiction, for some, can impact a person's sexual behavior in a variety of ways.
Effects on Sexual Relationships
A person who is in a relationship with another before or at the start of their addiction may find themselves going outside the relationship for sex. Addiction can mess with a person's priorities, making those closest to them pale in comparison to the drug.
As a result, the addict may have sexual relations with someone other than their partner. Occasionally, it may be as a means of obtaining their drug of choice. The other person might be another user or someone that the addict met while using.
Usually, when a person is under the influence of their addiction, their judgement is compromised and their decisions are not always the best. It is a result of their poor judgement, the NIDA says, that causes addicts to push their loved ones away. Sexual promiscuity outside of a relationship while under the influence can cause the relationship to end.
Impact on Sex Drive
Depending on the drug a person is addicted to, their sex drive can be altered. It can be higher or lower than usual and may cause additional problems for the person when they are intimate. Long term usage can cause damage to sexual functions, leading to a decrease in libido or even cases of erectile dysfunction in men.
As the addiction continues, the person may lose any and all interest in intimacy and relationships. Usually, the effects are reversible through addiction recovery, but they can still have a lasting impact on the person for quite some time.
Emotional & Physical Distress During Sex
According to the NIDA, there are often co-occurring conditions that contribute to addiction and can play a role throughout the disease. In some cases, some of these conditions can be worsened by addiction, creating undue amounts of stress for the person.
This stress can manifest during sex, causing the person to suddenly become both physically and emotionally distressed. It can also make the person want to avoid sex, associating the manifestation of the distress with the act itself.
High Risk Behavior
Many recovering addicts recount stories about some of the things they did while their addiction had control over them and the consequences of those actions. Often, addiction leads to some high risk sexual behavior that can have long-term consequences.
Those with addiction are often at a higher risk of contracting sexually transmitted diseases. Drugs often reduce inhibitions, making it more likely that the person will have sex with people that they normally wouldn't.
This can also lead to unplanned pregnancies, with further complications if the mother also has an addiction and continues using during her pregnancy.