Alcohol and Drug Abuse Stats in Green Bay, Wisconsin
Data collected by the Wisconsin Department of Health Services and the Centers for Disease Control and Prevention highlights the following recent substance abuse statistics in Brown County:1, 2, 3, 4
27%
Approximately 27% of Brown County adults and 8% of high school students report engaging in binge drinking behavior at least once per month.
4%
Roughly 4% of high schoolers report misusing prescription painkillers or using other illicit substances aside from marijuana. Another 21% reported ever using marijuana.
96%%
From 2016 to 2020, alcohol-related deaths in Brown County rose by nearly 96%.
How to Pay for Alcohol and Drug Rehab in Green Bay, Wisconsin
Most Green Bay alcohol rehabs and drug rehabs accept multiple forms of payment including self-pay, private insurance, and public insurance. Some can also work with you on an affordable payment plan if you need the cost of your treatment program broken down into manageable monthly payments.
A handful of local treatment facilities also offer discounted and free rehab programs for persons with limited financial resources. If you're searching for a low-cost or free treatment program, consider looking into the following types of rehab facilities in and near Green Bay:

Government-funded treatment centers: These facilities receive state, federal, and grant funding to provide highly discounted or free treatment services for individuals with extraordinary financial needs. Even persons experiencing homelessness can access treatment at state-funded and licensed rehab centers.
Grant-funded rehabs: Many of these facilities receive public funding to provide reduced-cost or free medication-assisted treatment (MAT) for persons with opioid-use disorders and low incomes.

Vivint Health
New Wellness Associates
Milo C. Huempfner VA Outpatient Clinic (military veterans only)
Sliding scale rehab centers: These treatment facilities will base the cost of your rehab program on your annual household income. The lower your income is, the less you'll pay for rehab. However, some facilities do not turn anyone away, regardless of an inability to pay.
Paying for Rehab With Private Health Insurance
If you have a private health insurance plan (Marketplace plan, employer-sponsored plan, etc.), it should partially or fully cover drug or alcohol rehab in Green Bay. However, you must select a treatment center that's in network with your insurance to use your coverage. Keep in mind, too, that your plan likely has coverage stipulations and limits, which determine how much it will pay and which services it will pay for.
If you're not sure what your plan's benefits look like, call the number on the back of your insurance card to get a breakdown of your coverage. You can also ask for a list of in-network treatment facilities where you can use your plan.
Paying for Addiction Treatment With Medicaid or Medicare
Both Medicare and Wisconsin Medicaid can cover several "medically necessary" addiction treatment services. These services include:7, 8
Inpatient treatment
Outpatient rehab programs (PHP, IOP, and SOP)
Individual and group therapy or counseling
Medications for alcohol- and opioid-use disorders
Screenings and assessments
If you're a beneficiary of one or both of these plans, you can use your insurance to pay for treatment at Medicare- or Medicaid-approved Green Bay drug rehabs or alcohol rehabs. Within 25 miles of the city, you'll find nine treatment centers that take Medicaid and another six that accept Medicare.6
To find these facilities, you can perform an online search for "alcohol rehabs near me," or "drug rehabs near me." Once you have a list of local rehab centers, call each one to ask about Medicaid or Medicare coverage and available treatment services.
How Easy Is It to Travel to and Within Green Bay?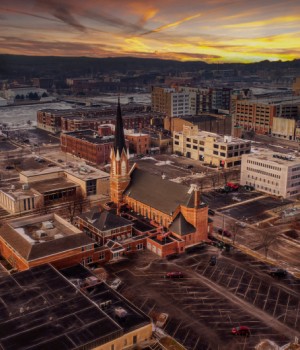 Are you considering traveling to a drug or alcohol rehab in Green Bay? Or perhaps you plan to visit a loved one who's working through a long-term treatment program? Either way, it's a good idea to get acquainted with the city before you arrive.
Traveling to Green Bay
If you're planning to fly to the city, the nearest airport is Green Bay Austin Straubel International Airport, which is located just a few minutes from the city center. Wisconsin only has eight commercial airports, and the next-closest one, General Mitchell International, is roughly 125 miles away in Milwaukee.9
Lodging Options
Within the greater Green Bay area, you'll find at least 30 affordable, 2- and 3-star hotels. If you plan to stay a while for long-term rehab, you can also find affordable temporary housing within the city, much of which is furnished.
Getting Around Green Bay
Although downtown Green Bay is fairly easy to traverse on foot, vehicle transportation is necessary to get around the rest of the city. If you need public transportation, Green Bay Metro Transit operates 11 regular, fixed routes that can take you to hundreds of stops throughout the city. Service is available from 5:45 a.m. to 8:45 p.m. on weekdays and from 7:45 a.m. to 3:45 p.m. on Saturdays. You may qualify for the organization's reduced-cost fare program if you are a Medicare beneficiary, have a qualifying disability, or are 65 years of age or older.10, 11
Things to Do in Green Bay
If you're a football fan, you can catch a Packers game at Lambeau Field or check out the Packers Hall of Fame. Other local attractions worth checking out include Meyer Theatre for live concerts, musicals, and plays, The Art Garage Gallery, Green Bay Botanical Garden, the National Railroad Museum, and Bay Beach Amusement Park.
Ready to find a drug or alcohol rehab in Green Bay that's a good fit for you or someone you love? We're standing by 24/7 to help. Please call us at 800-681-1058 (
Who Answers?) to chat with a treatment support specialist about your local addiction treatment options.