Substance Abuse Statistics in Appleton, WI
According to the latest Outagamie County Community Health Survey Report, 9% of country residents report being heavy drinkers in the last month, which is at least 31 drinks for women or 61 for men. 2 Other statistics for Outagamie County alcohol and drug use include the following:3,4

12% of county high school students misuse prescription drugs
8% of drug-related deaths were due to opioids
11% of emergency room visits were due to opioids
Out of all alcohol-related deaths in Outagamie County in 2019, over 60% were American Indian, 65% male, and 80% were over 65.4 The good news is, there are more than 20 drug rehabs in Appleton that provide inpatient and outpatient treatments such as individual, group, and family therapy.5
Is it Easy to Travel To and From Appleton, WI?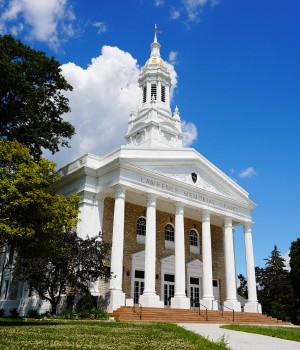 Appleton is the heart of Outagamie County and is best known for Lawrence University, which attracts students worldwide. Celebrities like Harry Houdini and author Edna Ferber are from Appleton.
Whether you plan to enter rehab, detox, or visit a loved one in an Appleton drug rehab, the following options make traveling simple:6
The Appleton International Airport offers daily flights to at least eight major cities.
Car rental is available at the airport or in Appleton.
Amtrak Thruway Service Connection offers bus routes to nearby airports and cities.
Uber, Lyft, and taxi services are available in the Fox Cities.
Free Trolley system for getting around Downtown Appleton.
If you are looking for a place to stay, the following options are available in the 19 communities in the area:6
Air BnB or VRBO
More than 30 hotels, motels, and Inns in the Fox Cities, 11 in Appleton
3,500 lodging rooms from walkable downtown locations
When you are not receiving services at an Appleton drug rehab, there are many fun things to do that support recovery, such as:6
More than 70 boutiques and specialty stores
More than 70 culturally diverse eateries
More than 20 live music venues
More than 10 attractions and museums
Resources