Alexandria, Virginia Drug and Alcohol Statistics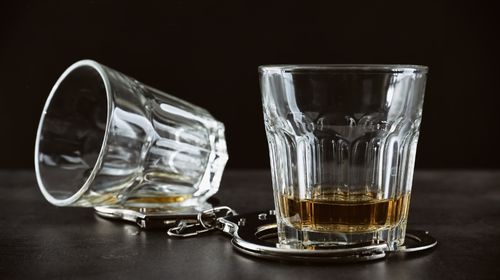 23% of Virginia residents engaged in past-month binge or heavy drinking1,2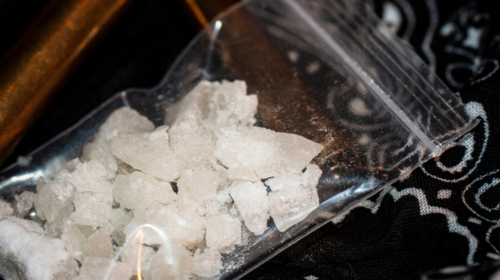 Over 9% of Virginia residents used illegal drugs in the past month1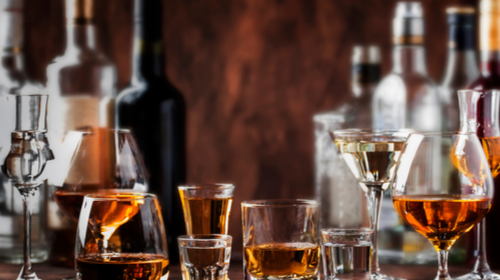 Over 10% of Virginia residents experienced an AUD in 20201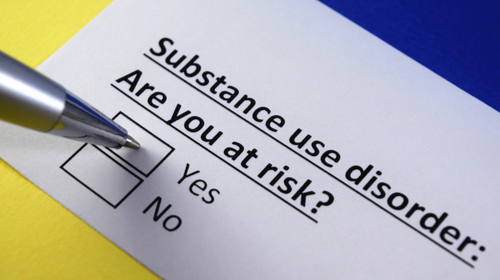 13% of Virginia residents met the criteria for a substance use disorder (SUD)1
Engaging in heavy drinking or illicit drug use does not automatically lead to an alcohol use disorder (AUD) or substance use disorder (SUD); however, these activities do raise your risk of developing one of the conditions.
Cost of Drug and Alcohol Rehab in Alexandria, VA
The cost of Alexandria alcohol rehabs and drug rehabs can vary greatly depending on what type of treatment you receive. Types of treatment for drug and alcohol addiction include:4
Detoxification rehab
Inpatient care
Short-term and long-term outpatient services
Telehealth sessions with doctors and/or therapists
Ongoing counseling therapies
There are other factors that contribute to the price of rehab. Some facilities are free or low-cost because they receive funding from outside sources. These centers often have shared living spaces and higher staff-to-patient ratios. On the other side, luxury rehabs will offer more amenities, like private rooms and recreational centers. These facilities come with a higher price tag ranging into the thousands.
Free Treatment Options in Alexandria, VA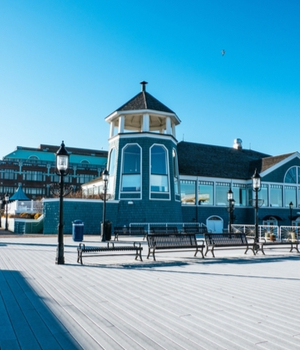 Do not be intimidated by the high prices you may find when searching for "drug rehabs". Some of the Alexandria drug rehabs are state-funded, which means they offer free treatment, while others require private pay or insurance coverage. To see a list of state-funded rehabs in your area, visit the government website under the Substance Abuse and Mental Health Services Administration (SAMHSA), and search the directory of free rehabs in Virginia.5
You may need to prove that you are a resident in Virginia or provide income information to qualify for free treatment.
As mentioned above, free centers may not have as many amenities as private rehabs, but they are still effective in providing quality care to patients.
Insurance
Using insurance to pay for rehab is another option. The Affordable Care Act (ACA) requires all state-funded insurance policies, including Medicaid and Medicare, to provide coverage for addiction treatment.6
To qualify for Medicaid, you must be part of an eligible group, including low-income individuals, pregnant women, children, or those receiving Supplemental Security Income (SSI).7
To qualify for Medicare, you must be an American citizen over 65 years or have a qualifying disability.8
If you have a private insurance policy, talk to your provider about what it will cover. Most policies will have co-pays and deductibles that allow you to share the costs of rehab with your insurance company.
Rehab Scholarships and Sliding Scales
If you do not qualify for free treatment and do not have insurance, there are still options available to you. Many centers offer scholarships that are paid for by public funds or private donors. You can also ask the facility about sliding scale fees. These are discounted rates set by a pre-determined formula that takes your income into account.
Should I Travel to Alexandria for Drug and Alcohol Addiction Treatment?
When considering whether or not you should travel to Alexandria for treatment, ask yourself these questions:
What types of treatment are offered in Alexandria?
Do you have people in the area that can help support you?
What does your insurance cover in Alexandria?
Do you need to attend rehab away from your residential area for privacy reasons?
Is the environment and climate in Alexandria preferable for you?
Neighborhoods in Alexandria for Drug and Alcohol Rehab
Alexandria has many beautiful neighborhoods to consider when looking for treatment in Virginia. Here are just some of the options in the area.
Old Town
Old Town is Alexandria's downtown district located on the Potomac River waterfront. The King Street Mile and surrounding sidewalks are surrounded by centuries-old architecture, historical attractions, and businesses. You'll find plenty of restaurants, museums, and water attractions in this part of the city.
Del Ray
Del Ray is in the northwest area of Alexandria. It is well known for Mount Vernon Avenue, which has independent shops, the Del Ray Farmers Market, and a booming restaurant scene. This neighborhood is also known for its "Wellness District," a large community of holistic health businesses.
West End
The West End is only eight miles from downtown Washington, D.C. You'll find award-winning restaurants as well as historic parks like the 45-acre Civil War-era Fort Ward Museum & Historic Site, Dora Kelly Nature Park, and Jerome "Buddie" Ford Nature Center.
Carlyle and Eisenhower
In the southwestern part of the city, Carlyle and the Eisenhower Valley are Alexandria's contemporary counterpoint to historic Old Town. Here, you will find The National Science Foundation, the National Inventors Hall of Fame museum, the African American Heritage Park, and the Edmonson Sisters sculpture.
How Do I Choose a Drug or Alcohol Rehab in Alexandria?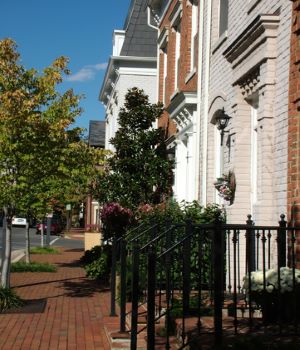 When you search for "alcohol rehabs," you may be overwhelmed by the options available in Alexandria.
Understanding what type of treatment you need is essential when choosing the drug or alcohol rehab that is best for you. Ask your doctor or treatment center staff for a substance misuse assessment if you are not sure what you need. These assessments will help professionals make an informed recommendation on what level of care you need and any specialized services you should look for.
Once you've had an assessment, there are still factors to consider in making your decision. Try asking some of these questions to narrow down your choices:9
Does the rehab address any specialized care needs you have?
What does its success look like with other patients?
How does the rehab center help prevent as well as respond to relapses?
Is the location convenient for you?
What amenities does the program offer?
What are the program rules regarding visitors?
What are the costs of the program, and what financial assistance is available?
Types of Addiction Treatment Programs in Alexandria, VA
There are different types of addiction treatment programs. Some facilities offer medical detox, differing levels of care, and specialized services for certain population groups.
Medical Detox
Detoxification is often the first step in recovery. Many of the withdrawal symptoms that come with detoxification can be managed with medications. Many rehab centers offer medical detoxification as part of their services. Recovery does not end with detoxification, so once this stage is complete, it is important to follow up with ongoing counseling and other rehab services.
Levels of Care
Treatment intensity varies based on the level of care you receive. The levels of care are as follows:
Standard outpatient treatment
Intensive outpatient programs (IOPs)
Partial hospitalization programs (PHPs)
Inpatient treatment is the most intense level of care available since it requires overnight stay at the facility. This gives you access to treatment staff around the clock. Both PHP and IOP also provide a high level of care, but without the overnight stay. Standard outpatient treatment usually involves ongoing therapy sessions and may last for months or even years.
Specialized Care
Specialized care refers to services that address the specific needs and desires of certain patients. Some common specialized programs include:
Treatment catered to veterans, LGBTQ+, or other populations

Christian rehab services like faith-based counseling and prayer times
Holistic approaches utilizing alternative medicines, yoga, or meditation
Telehealth appointments that allow for flexibility
Dual Diagnosis which provides care for multiple conditions simultaneously
Luxury centers with resort-like amenities
Executive rehab for the working professional
Alcohol and Drug Laws in Alexandria, VA
The Good Samaritan Law: The Good Samaritan law states that anyone who reports a drug overdose to the police, whether involving themselves or another person, is protected from being charged with minor drug possession. The law is meant to encourage people to contact 911 if they witness a drug overdose without fearing that they will be charged with a crime themselves.
Naloxone Access: In Virginia, anyone can access naloxone by getting a prescription from their doctor, using the standing order written for the general public, or from Virginia's Local Health Departments and some Community Services Boards at no cost.
Seeking treatment is important and shouldn't be hindered by barriers such as the cost of treatment or fear of losing your job. Many programs can help you afford treatment, and laws exist to protect your job while you receive the care you need.
If you or someone you know needs help with drug or alcohol addiction, please call 800-926-9037 (
Who Answers?) to speak to a treatment specialist about what treatment is right for you.
Resources