Waco, TX Drug and Alcohol Statistics
Texas is intrinsically affected by the overflow of illicit substances that come through the Mexican border. Because of the length of the U.S. and Mexico border, substance use trends will vary depending on the trafficking patterns of the illicit substances. Therefore, several DEA Field Divisions are covering the various regions of the state and reporting back on their findings—with the Houston division covering Waco, TX.1
According to the 2019 Substance Use Patterns and Trends report from the University of Texas, this is how illicit substances are moving and being used throughout the state:1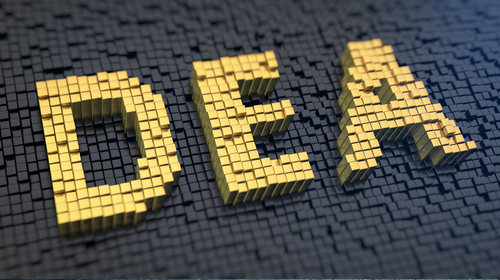 All DEA divisions have reported that methamphetamine is the largest threat in the state.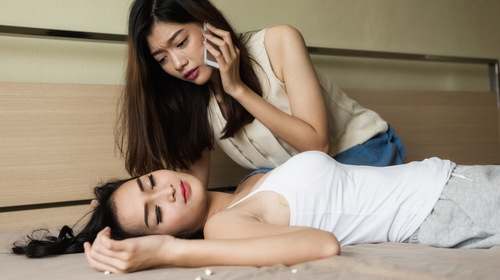 In 2018, there were 576 emergency calls made for methamphetamine overdoses and 951 fatalities.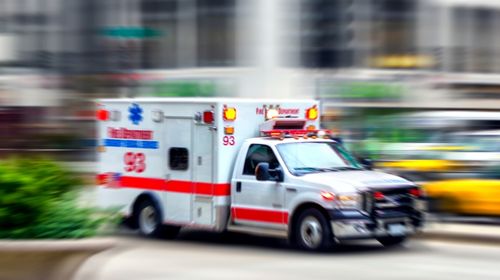 2018 also saw 272 emergency calls made for heroin overdoses and 684 fatalities.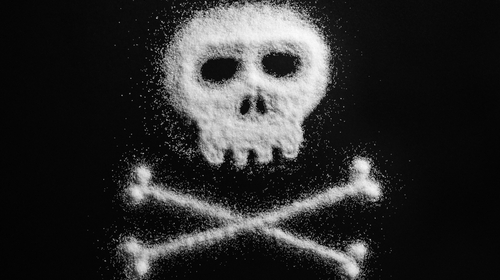 Cocaine accounted for 445 emergency calls in 2018 and 886 deaths.
According to the Houston division that covers Waco, TX, methamphetamine is the most commonly used drug among individuals engaging in illicit substance use while cocaine comes in second.1
Expert Insights

A Waco federal grand jury recently made five indictments that charged twenty-seven people with ties to a methamphetamine distribution ring. One was charged with giving a 13 year old a firearm. If convicted, their time in prison ranges from 45 years to life. Unfortunately, convicted felons are often released early based on good behavior. Without proper mental and emotional rehabilitation within prison and the proper socio-economic circumstances outside of it, repeat offense is extremely common. Perhaps the question can no longer just be about punishment, but instead how to truly transform the lives of offenders.

~ Lesley Wirth
Top 5 Drug Rehabs in Waco, Texas
Below are the top five addiction treatment centers in Waco based on the following criteria:
Offering evidence-based treatment
Accreditation
Certifications
Client testimonials / reviews
BRC
With three locations in and around Austin, Texas, BRC provides specialized addiction treatment with focalized care. Their wide continuum of treatment includes everything from crisis intervention and medically supervised detox, to sober living and aftercare programs. Understanding the high occurrence of mental health challenges that accompany substance use disorder, they offer psychiatric services, medication as needed, and an emphasis on supporting those with a dual diagnosis.

Treatment programs include:

Detox




Inpatient




Partial Hospitalization




Intensive Outpatient




Outpatient




Aftercare




Dual Diagnosis




Psychiatric Services




Sober Living




Intervention Services




Trama-informed

Treatment program is supported by:

The Joint Commission
LegitScript Certified

Location and contact information:
11503 Parsons Rd
Manor, TX 78653
(888) 559-2036
Cenikor
Located in Waco, Texas, Cenikor is an evidence-based addiction treatment facility that offers a multifaceted treatment approach that incorporates medical, clinical, and holistic therapies. They also provide behavioral modification therapies in conjunction with all of their programs, helping to achieve higher rates of success with new coping skills and strategies for recovery.

Treatment programs include:

Withdrawal Management
Residential Inpatient
Outpatient Withdrawal Management
Medication Assisted Treatment
Recovery Housing

Treatment program is supported by:

The Commission on Accreditation of Rehabilitation Facilities

Location and contact information:
3015 Herring Avenue
Waco, Texas 76708
(888) 236-4567
Greenhouse Treatment Center
Greenhouse Treatment Center is a spa-like, luxury rehab facility located in Grand Prairie, Texas. Their residential program provides meals prepared by a chef, a swimming pool and hot tub, a wooden sauna, and comfortable accommodations for sleep. Their outpatient and sober living home creates a slow reintegration back into daily life with more flexibility and less structure than inpatient treatment. A family program is incorporated to help heal fraught relationships and to ensure greater success and support upon leaving.

Treatment programs include:

Medically Supervised Detox
Residential
Partial Hospitalization
Intensive Outpatient
Outpatient
Medication Management
Telehealth

Treatment program is supported by:

The Commission on Accreditation of Rehabilitation Facilities

Location and contact information:
1171 107th St
Grand Prairie, TX 75050
(469) 253-8807
New Season Treatment Center
New Season Treatment Center provides medication assisted treatment and counseling in an outpatient clinic in Dallas, Texas. In addition to reducing physical dependency on opioids, counseling helps heal the triggers related to addiction and provides steps on how to overcome them.

Treatment programs include:

Outpatient Counseling
Medication Assisted Treatment
Medical Exams

Location and contact information:
1050 N Westmoreland Rd. Ste 330
Dallas, TX 75211
(218) 946-5540
Nexus Recovery
Nexus Recovery is a community-based treatment center located in Dallas, Texas. Their residential programs offer intensive, structured, trauma-responsive services that house up to 130 women for 5 to 90 days. Their outpatient treatment programs provide care and treatment for women, pregnant women, and their children.


Treatment programs include:

Detox




Residential




Medication Assisted Treatment




Psychiatric Services




Peer Support

Treatment program is supported by:

Location and contact information:
8733 La Prada Drive
Dallas, TX 75228
(214) 321-0156
Cost of Drug Rehab in Waco
The cost of drug and alcohol rehab in Waco, TX, depends entirely on the treatment facility and other important factors. For example, the type of facility will affect many costs, as will the type of treatment and therapy you require. Therefore, it's difficult to give an exact dollar amount or even an approximate estimate.
To get an idea of what your potential treatment costs may be, here's what you'll need to factor in:

Treatment setting (inpatient or outpatient)

Features and amenities (luxury or standard rehab facility)

Duration of program (30, 60, or 90 days)

Choosing a rehab facility in-network with health insurance provider

Location (city vs. suburb)

We understand that substance use treatment is costly. However, that doesn't mean you won't be able to find a drug and alcohol rehab in Waco, TX, that falls within your budget or income level. This is even true for individuals who don't have insurance. Affordable and effective treatment is out there for everyone, you just have to know where to look.
Low-Cost and Free Drug Rehab Centers in Waco
Did you know that you can find low-cost, and even free, treatment options that provide quality care by licensed specialists in Waco, TX?
These free and low-cost options can come from government funding at the federal, state, and even local levels. They also function the same as your standard treatment facility, meaning they offer the same types of programs, such as medically assisted detoxing, inpatient and outpatient care, recovery housing, therapy, counseling, and more.
To receive low-cost or free alcohol and drug rehab in Waco, TX, you'll have to meet specific criteria. For example, you would need to have proof of the following:
U.S. citizenship and state residency
Income
A lack of health insurance
If you don't meet the above criteria, you still have other options to consider that will help make treatment more affordable. These options would include the following:
Finding a facility offering sliding scale payments. With sliding scale payments, the facility will work with you to figure out what you can realistically afford to pay based on your income (or lack thereof). This means that your payments may change as your income changes, but they will always be within the realm of what you can afford.
Finding a facility that offers scholarships. Scholarships are provided on a case-by-case basis by individual institutions. Scholarships can be a bit more challenging to find because you'll have to contact each facility directly to ask about the financial support they offer. Keep in mind that not all treatment facilities offer scholarships but will likely have a program in place for need-based cases.
Addiction Treatment Settings
There are all different types of drug and alcohol rehabs in Waco, TX. However, they don't just vary based on philosophy but also specialized care for specific populations.
Here's what you'll find among Waco drug rehabs regarding programs and specialized care facilities:
Inpatient programs: These are residential programs that require you to live at the facility while undergoing treatment. They can last two weeks, or 60, 30, or 90 days, depending on the severity of your case. They also typically provide a medical detox if you need it, which will help manage your withdrawal symptoms.
Outpatient programs: Outpatient programs are designed as transitional programs (after leaving a residential program) or for those who have familial, educational, or career obligations and cannot attend an inpatient program. They require a certain amount of care and therapy each week, allowing you to return home afterward. They also vary in intensity levels, depending on your case, meaning you could be required to attend treatment and counseling every day or just a few days each week.
Dual diagnosis treatment: Dual diagnosis treatment is often part of inpatient and outpatient programs. This type of care aims to treat mental health conditions and substance use disorders simultaneously and effectively, as the two types of disorders often go together.
Specialty population programs: There are many rehabs and detox centers in Waco that cater to specific populations. For example, the LGBTQ+ community, Christian-based faith or other faith-based communities, veterans, women-only, men-only, teens, and more. These programs tailor to the specific needs of each community throughout treatment while creating a safe space for them to recover. Among these specialty programs, you'll also find holistic, executive, and luxury rehabilitation facilities that cater to those seeking a more spiritual approach or require a facility designed for high-level business professionals who depend on confidentiality.
How to Choose the Right Waco Drug Rehab
You'll come to find throughout your search for drug and alcohol rehabs in Waco, TX, that no two facilities operate the same. While most of them rely on evidence-based methods with proven success, such as the 12-step program, many also operate based on their own treatment philosophy.
The method of treatment is very vital as it can make or break the success of your recovery. However, it's not the only thing to consider when narrowing down your options.
Here's an overview of what you'll need to think about when choosing an alcohol or drug rehab in Waco, TX:
Location: The location of your treatment will affect both the cost and efficacy of your recovery, which is why you should think about the setting that will best suit your budget and health.
Costs: You don't want to waste time with facilities that are out of your price range. Make sure you understand what your budget is and what financial resources are available to you.
Treatment type: The two primary types of treatment are residential and outpatient care programs. You'll want to search for the facilities offering availability for the program you require—which will depend on what your medical team says after they evaluate your case.
Philosophy: Each rehab will operate based on a philosophy, which could range from the traditional 12-step program to a more holistic approach that focuses on mental health or spiritual healing. Be sure to investigate the various philosophies each program offers to make sure it aligns with your recovery needs and your beliefs.
Program rules: Each facility will have a different set of rules regarding chores, visitation, support groups, etc. Once admitted into a program, you'll have to abide by these rules, so make sure you understand them and agree with them.
Amenities and features: Different facilities will have different amenities and features. For example, they may offer private rooms, a swimming pool, spa treatments, fitness classes, horseback riding, and so on. If you're entering a residential program, you'll want to consider what the facility offers to make your stay more comfortable.
Should You Travel for Drug and Alcohol Rehab in Waco?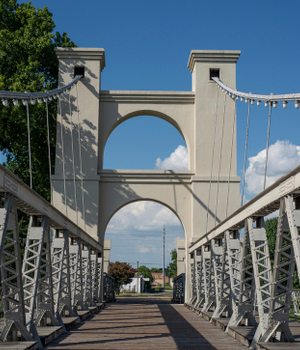 If you're from out of state or from a different part of Texas and are thinking of attending one of the drug rehabs in Waco, you're not alone. Plenty of people choose to travel for treatment for various reasons. The primary reasons are to either move closer to family or further away.
Waco is also a very clean and peaceful city in central Texas that sees beautiful weather all year round. It's also close to the Bear Mountains, which leaves plenty of room for outdoor activities and calming landscapes, both of which are known to help with recovery.
In a more general sense, the reasons why people travel to attend alcohol and drug rehab in Waco, Texas, usually include the following:
They want to be closer to friends and family for support during treatment.
They want to escape that negative environment that made them engage in substance use.
They want to get peace through privacy and confidentiality.
They're looking to receive treatment through a specialized facility that caters to their population, i.e., women-only, LGBTQ+, faith-based, etc.
Waco offers better quality care compared to their hometown or current city of residence.
If you're wondering whether you should travel to Waco, TX, for alcohol or drug rehab, you'll need to first consider the type of treatment you need. From there, you can reflect on the factors to determine what's best for you.
As mentioned above, Waco, TX, is a calm and peaceful city that's within proximity to nature activities. It's also home to plenty of wholesome activities, such as the Cameron Zoo Park and the Dr. Pepper Museum.
The most important thing to consider is the neighborhood of your future drug and alcohol rehab in Waco, TX. You want to make sure you're in a safe area that will bring you peace—and isn't close to any tempting activities.
Some of the best neighborhoods in Waco, TX, include:
Hewitt
Woodway
Robinson
Beverly Hills
Elm Mott
Northcrest
Bellmead
Lacy-Lakeview
Alcohol and Drug Laws in Waco, TX
The state of Texas is working hard to not only prevent substance use disorders among its residents but support those in need so they don't slip through the cracks.
Law H.B. No. 1964: The Jessica Sosa Act: Like most states, Texas has created a Good Samaritan law to protect those who contact emergency services in the event of an overdose. This law is referred to as the Jessica Sosa Act, and it comes with more conditions compared to most Good Samaritan laws in other states.2
Under the Jessica Sosa Act, bystanders who see someone overdosing may call emergency services and receive protection from prosecution regarding substance possession and use. However, this only applies to the individuals that are the first to contact 911. It also does not extend protection for those who have called emergency services for the same reason within the past 18 months or for those who have been convicted of a felony.
Bill 1492: Naloxone Accessibility Without a Prescription: In 2015, Texas passed Senate Bill 1492 to make naloxone (Narcan) accessible to the public. Under the naloxone access law, prescribers, pharmacists, and overdose responders receive liability protection for prescribing or selling naloxone to regular citizens to help reverse opioid and opiate-related overdoses.3
Bill 3284: Prescription Limitations: Under Bill 3284, any painkiller medications, such as highly addictive opioids, will now only be available with a prescription for up to 10 days with no refills. The bill was passed to combat the opioid crisis, which is partly due to the over-prescription of opioids and opiates, although there are exceptions for patients with chronic pain conditions, including cancer.4