Alcohol and Drug Abuse Statistics in San Angelo, TX
Like much of the U.S., San Angelo, TX has not escaped the influx of drugs and resulting substance abuse issues. The following numbers reveal recent trends in substance abuse and the community's response:2,3,4

Traveling to and Within San Angelo, TX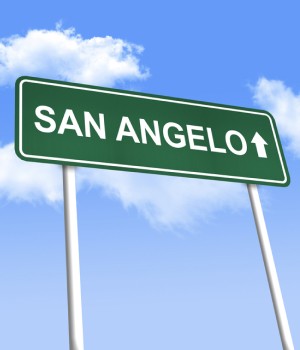 This dynamic community is rich with history and natural beauty. With a culture rooted in West Texas ranching, San Angelo, TX offers a small-town atmosphere oozing with culture and charm. The city is perfectly situated on a geographical crossroads, between the Chihuahuan Desert, Osage Plains, and the Permian Basin. The site of three lakes plus the confluence of three branches of the Concho River, San Angeles offers an inviting oasis in West Texas.
Home to 100,000 residents, San Angelo, TX is known for the delightful Concho River that flows through the heart of the city. The Concho River Walk along this water body offers gardens, parks, and walking trails enjoyed by visitors and locals alike. Other well-known sites include the 1860s U.S. army post, Goodfellow Air Force Base, and Angelo State University.
If you'll be traveling to San Angelo, TX for treatment or to visit someone who is receiving substance abuse treatment, there are a few things you should know about the area. Use the following tips to guide your travel plans.
The San Angelo Regional Airport is the airport that serves the Concho Valley.
Concho Valley Transit offers 110 bus stops around San Angelo to take advantage of the many fixed routes available.
Downtown San Angelo, TX is considered very walkable and offers some biking infrastructure.
For music lovers, there's more than country and western in San Angelo, with a symphony, ballet, and Mexican folk dancing.
To take in a live theater performance, visit Angelo State University or the Angelo Civic Theater.
A must-see is the San Angelo River Walk, along the charming Concho River.
Popular day-trips from San Angelo include Sonora, Fredericksburg, and San Saba, TX.
San Angelo is home to one of the longest-running rodeos in the world, the San Angelo Stock Show and Rodeo.
Historic downtown San Angelo is the art capital of West Texas, with historical mural tours and outdoor art to enjoy.
Yes, it's Texas, but winter nighttime lows can fall below freezing in San Angelo, so pack accordingly.
Locals consider the northwest part of the region to be the safest.