Alcohol and Drug Abuse Statistics in Abilene, TX
The rate of drug and alcohol-related deaths has remained stable in some parts and dropped in many others around Taylor County, the seat of Abilene. Here are some statistics about Taylor County and the State of Texas:1,7,8
9654
9,654 rehab admissions in Texas in 2019 were for alcoholism
2566
2,566 rehab admissions were for cocaine addiction, both powder cocaine and crack cocaine
237
There were 237 drug overdose deaths in Taylor County in 2020
How to Pay for Alcohol and Drug Rehab in Abilene, TX
Low-Cost Options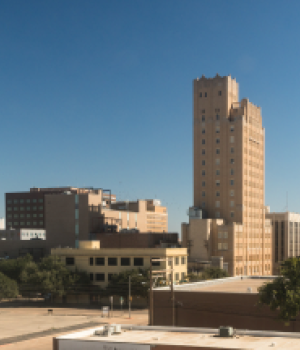 There are several ways to fund rehab, such as picking a low-cost program, finding a rehab center that offers payment plans or loans, and crowdfunding.
There are agencies devoted to offering free and low-cost rehab services for people in need. Places such as the WTCR Methadone Clinic of Abilene offer methadone maintenance programs and accept Medicare and Medicaid for the cost of care. You can also look to the Salvation Army Abilene Corps, which may be able to offer low-cost rehab services.
Using Medicaid, Medicare, or Private Insurance
If you're low-income, disabled, or over 65, you could qualify for Medicare or Medicaid to pay for rehab. These programs have strict requirements, such as annual income and age.
Private insurance companies, including Blue Cross Blue Shield of Texas, Aetna, United Healthcare, and Superior HealthPlan, are legally required to pay for the cost of participating in a Texas rehab program under federal Mental Health and Substance Abuse Equity laws.
Cost Varies According to Treatment Type
Your rehab costs will be largely based on the type of rehab center. There are two main types of rehab programs, inpatient and outpatient.
Inpatient rehab is the most comprehensive form of addiction care available. It provides a structured environment and rigid daily schedule to help you learn positive habits to replace your negative ones and focus on healing. In addition, inpatient rehab programs usually have an alumni program for graduates to continue with aftercare services, including ongoing therapy and support groups.
A step down from inpatient rehab is a partial hospitalization program (PHP), which is an intensive day treatment option. These programs offer daily medical supervision and treatment in a certified rehab center and are an excellent low-cost alternative to inpatient rehab.
Intensive outpatient programs (IOPs) offer three to five treatments per week, depending on the rehab center you choose. Therapies vary at each center, but you can expect to participate in individual and group therapy as well as medication-assisted treatment (MAT) as needed.
Standard outpatient programs (SOPs) are similar to IOPs, but with a once- or twice-weekly schedule. SOPs tend to require participants also attend a community-based support group, such as a local AA or NA meeting, or SMART Recovery group.
Free and Low-Income Drug Recovery Centers in Abilene, Texas
If you don't have access to health insurance, are underinsured, or are low-income, you could qualify for care at free Texas rehabs or in low-cost rehab programs. Agencies such as Texas Health and Human Services can offer assessments, screening, and referrals to nearby low-cost rehab centers.
If you're low-income, you could qualify for Medicaid, a state-funded health insurance program. Medicaid covers many rehab services, including medication-assisted treatment (MAT), individual and group therapy, and co-occurring mental health disorder and substance use disorder (SUD) therapy. There are two state-funded rehab centers in Abilene, both outpatient rehab centers.5 Abilene also has a state-funded rehab center for those participating in court-mandated rehab programs, with room for 60 participants.6
How Easy is it to Travel to and Within Abilene, TX?
Transportation and Lodging
Getting to Abilene is fairly simple, as it has easy access to the 20 highway and nearby 277 and 351 highways. If you prefer to fly in, the Abilene Regional Airport connects to DFW and partners with American Airlines.

There is plenty of temporary lodging if you're only visiting for a short time, including several large hotel chains such as Hilton and Marriott. Abilene has all the amenities you would expect from a Texan town. There are four post offices in the city, 19 grocery stores and markets, more than 20 primary schools, and a dozen large medical centers.
Attractions
If you're wondering how to spend your free time in Abilene, you can visit one of the 14 family-friendly attractions, such as the various museums, the Abilene Zoo, and the Adamson-Spalding Storytime Garden.

There are also 10 libraries, five movie theaters (including the Town & Country drive-in), 10 greenhouses, and three golf courses. All of this is in addition to the wealth of natural beauty and fun in the great outdoors, with Lytle Lake in the east part of town, Kirby Lake in the south, and 20 local outdoor park areas.
Resources