Texas and Midland Drug and Alcohol Statistics
Here are some alcohol and drug use statistics for Texas individuals aged 12 and older:1,2,3,4,5,6
Expert Insights

It's a common perception in society that breaking the law should result in criminal prosecution, but I think that's too black and white. People with substance use disorders are often battling mental health problems and a history of trauma and abuse. They take drugs because it takes away their pain. Yet, we know drug use is not a solution to mental health as it can result in crime, risky behavior, and even death. Which is why I was pleased to hear that Midland County has been providing a different approach. Instead of prosecuting people charged with drug-related crimes, they have been given an opportunity to choose addiction treatment instead. While these programs get a bad reputation, Midland County Drug Court recently held a graduation ceremony for 19 people from three tracks of adult felony drug court. That's 19 lives saved, 19 people who are treated as a human, and given a second chance at life. I think we'd stand a fighting chance at tackling the opioid epidemic if other states implemented the same solution!

~ Olivia Pennelle
Most Popular Rehabs: Midland, Texas
Alcohol & Drug Abuse Council for the Concho Valley
Located in San Angelo, Texas, Alcohol & Drug Abuse Council for The Concho Valley provides a full spectrum of addiction treatment services for adults with substance use disorders. Programs begin with a full clinical assessment, which ultimately determines level of care and placement. Amenities include family support services, childcare, and sliding scale payment assistance.

Treatment programs include:

Inpatient detox
Outpatient care
Women's treatment program
Men's treatment program
Childcare
Intervention services

Treatment programs are supported by:

Commission on Accreditation of Rehabilitation Facilities (CARF) accreditation
Accredited by the Better Business Bureau

Location and contact information:
3553 Houston Harte
San Angelo, TX 76901
325-224-3481
The Ranch at Dove Tree
Located in Lubbock, Texas, The Ranch at Dove Tree provides a full continuum of drug and alcohol addiction treatment services. Programs begin with an in-person clinical evaluation to determine the most appropriate program and individualized care plan. Amenities include a 15-acre rural campus, comfortable accommodations, compassionate staff, and 24/7 support.

Treatment programs include:

Detox
Inpatient residential treatment
Outpatient Rehab
Transitional living
Family programs
Partial care program

Treatment programs are supported by:

Accredited by the Joint Commission
Certified by LegitScript
Verified at Veteran Ready

Location and contact information:
1406 Quinlan Street
Lubbock, TX 79403
866-572-6062
Greenhouse Treatment Center
Located in Grand Prairie, Texas, Greenhouse Treatment Center offers individualized drug and alcohol addiction treatment services to adults, Veterans, and first responders. Programs begin with a full mental health assessment to determine the most suitable treatment placement. Amenities include art therapy, gymnasium, massage room, private accommodations, resort-like setting, swimming pool, yoga studio, and spa.

Treatment programs include:

Detox Treatment
Inpatient Rehab
Partial Hospitalization Program (PHP)
Outpatient Rehab
Aftercare Support
Dual Diagnosis

Treatment programs are supported by:

Certified by Substance Abuse and Mental Health Services Administration (SAMHSA)
Licensed by the State of Texas to provide addiction treatment services

Location and contact information:
1171 107th Street
Grand Prairie, TX 75050
469-551-4746
Lubbock Lighthouse
Located in Lubbock, Texas, Lubbock Lighthouse provides a full spectrum of addiction treatment programs that specializes in treating opioid use disorder. Programs begin with a comprehensive mental health assessment and individualized plan of care. Patients benefit from evidence-based treatments endorsed by the National Institute on Drug Abuse as the gold standard of treatment.

Treatment programs include:

Detox Treatment
Outpatient Rehab
Aftercare Support
Dual Diagnosis
Medication-assisted treatment (MAT)
Family programs

Treatment programs are supported by:

Commission on Accreditation of Rehabilitation Facilities (CARF) accreditation
Certified by Substance Abuse and Mental Health Services Administration (SAMHSA)
Licensed by the State of Texas to provide addiction treatment services

Location and contact information:
1308 Avenue Q
Lubbock, TX 79401
806-744-3419
West Texas Counseling and Rehabilitation (WTCR)
Located in Midland, Texas, West Texas Counseling and Rehabilitation (WTCR) is a drug and alcohol treatment center providing addiction treatment services for adults. Their opioid use disorder treatment programs begin with a full clinical assessment and individualized plan of care. Using evidence-based treatments, WTCR blends therapeutic interventions with medication-assisted treatment which are considered the gold standard of addiction treatment.

Treatment programs include:

Detox Treatment
Outpatient Rehab
Counseling
Recovery support meetings
Medication-assisted treatment

Treatment programs are supported by:

Certified by Substance Abuse and Mental Health Services Administration (SAMHSA)
Accredited by the Joint Commission
Certified by LegitScript

Location and contact information:
2401 West Wall Street
Midland, TX 79701
432-687-3945
Teen Challenge Adult Centers of Texas
Located in Midland, Texas, Teen Challenge Adult Centers of Texas provides faith-based  addiction treatment services. Programs begin with a full clinical assessment, followed by their long-term phased treatment program. Residents benefit from skills training, spiritual and faith-based counseling, education, and community support.

Treatment programs include:

Detox Treatment
Inpatient Rehab
Outpatient Rehab

Location and contact information:
6901 S County Rd 1200,
Midland, TX 79706
432-687-0348
The Springboard Center
Located in Midland, Texas, The Springboard Center provides a full spectrum of addiction treatment services. Their addiction experts provide an individualized care plan to meet the needs of each client. Amenities include a massage room, yoga studio, recreation areas, and a private setting.

Treatment programs include:

Detox Treatment
Inpatient Rehab
Outpatient Rehab
Aftercare Support
Sober Living

Treatment programs are supported by:

Accredited by the National Association of Addiction Treatment Providers (NAATP)

Location and contact information:
200 Corporate Drive
Midland, TX 79705
432-620-0255
Alpha Recovery Center
Located in Midland, Texas, Alpha Recovery Center is a drug and alcohol rehab that provides a full spectrum of addiction treatment services. Programs begin with a full clinical assessment, which ultimately determines level of care and placement.

Treatment programs include:

Detox Treatment
Inpatient Rehab
Outpatient Rehab

Location and contact information:
4500 W Illinois Ave #205,
Midland, TX 79703
432-520-1510
Paying for Alcohol and Drug Rehab in Midland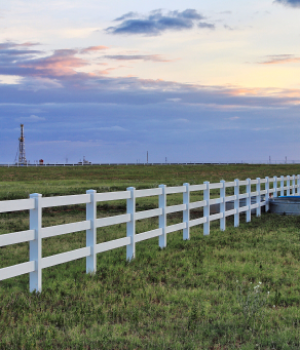 Most Midland alcohol rehabs and drug rehabs accept multiple forms of payment, including private and public health insurance.
If you're uninsured or underinsured and lack sufficient financial resources to pay for rehab, you can still access quality care. Low-cost and free options for drug or alcohol rehab in Midland include:
Methadone clinics: If you're living with opioid dependence and have a low income, you may be eligible for reduced-cost or free medication-assisted treatment at one of these facilities.
State-funded facilities: These facilities receive subsidies and grants from the government, which they use to provide care at little to no cost for Texas residents experiencing serious financial need.
Sliding Scale Program: These facilities use a variable fee scale that bases the cost of each person's treatment on their income and ability to pay. If your income is low enough, your treatment may end up being free.
According to the SAMHSA, you'll find six addiction treatment facilities within 25 miles of Midland, TX.6 A few of those facilities offer reduced-cost or free care for financially eligible persons. If you need help paying for rehab or can't pay at all, consider checking out:6, 7
Permian Basin Community Centers for MHMR (Permiacare)
West Texas Counseling and Rehabilitation (WTCR) of Midland
Thriving United
Texas Alcohol and Drug Laws
Texas lawmakers have enacted the following laws regarding substance use:1,2,3,4
Texas Good Samaritan Overdose Prevention Statute: This law is designed to encourage Texas residents to seek emergency medical attention during an overdose situation. It protects individuals who call 911 for assistance with a suspected overdose from prosecution for possession of certain controlled substances (if they have not called 911 for an overdose in the preceding 18 months).
Sandra Bland Act: This law provides for rehab for individuals arrested or convicted of non-violent crimes. Per this statute, Texas criminal justice officials must work to identify people with suspected substance use concerns and divert these individuals to an appropriate treatment facility rather than incarcerate them.
Texas Protections for Employees Seeking Addiction Treatment: Under the Family and Medical Leave Act (FMLA), Texas employees who voluntarily seek alcohol and drug treatment may be eligible for time off work. The Americans with Disabilities Act (ADA) also provides some protections for employees who seek addiction treatment.
Marijuana Laws: Texas law is among the strictest in the country regarding marijuana. Recreational use and growth are illegal, and medical use is legal but heavily regulated. Penalties for the use, growth, possession, or sale of marijuana range from 180 days in jail and a $2,000 fine to life imprisonment and a $50,000 fine.
If you need help verifying your insurance coverage or exploring accredited alcohol and drug rehab centers in Midland, our team is here to assist you day or night. Call us at 800-405-1685 (
Who Answers?) to speak with a compassionate treatment support specialist who can help you learn more about the local treatment programs available to you.