Texas and Midland Drug and Alcohol Statistics
Here are some alcohol and drug use statistics for Texas individuals aged 12 and older:1,2,3,4,5,6
Paying for Alcohol and Drug Rehab in Midland, TX
Most Midland alcohol rehabs and drug rehabs accept multiple forms of payment, including private and public health insurance. If you're uninsured or underinsured and lack sufficient financial resources to pay for rehab, you can still access quality care. Low-cost and free options for drug or alcohol rehab in Midland include:

Methadone clinics: If you're living with opioid dependence and have a low income, you may be eligible for reduced-cost or free medication-assisted treatment at one of these facilities.
State-funded rehab facilities: These facilities receive subsidies and grants from the government, which they use to provide treatment at little to no cost for Texas residents experiencing serious financial need.
Sliding Scale Rehab Program: These facilities use a variable fee scale that bases the cost of each person's treatment on their income and ability to pay. If your income is low enough, your treatment may end up being free.
According to the Substance Abuse and Mental Health Services Administration, you'll find six addiction treatment facilities within 25 miles of Midland, TX.6 A few of those facilities offer reduced-cost or free treatment for financially eligible persons. If you need help paying for rehab or can't pay at all, consider checking out:6, 7
Permian Basin Community Centers for MHMR (Permiacare)
West Texas Counseling and Rehabilitation (WTCR) of Midland
Thriving United
Paying for Treatment With Private or Public Insurance
If you have a private health plan, Medicare, or Medicaid, you may be able to pay for drug or alcohol rehab in Midland with your insurance. However, you must go to a treatment facility that accepts your plan. Keep in mind that all plans have different coverage limits and stipulations. If you're unfamiliar with your plan's benefits, you can call your insurer to get a breakdown of your coverage.
In the Midland area, several rehab centers take various private insurance plans, including Blue Cross Blue Shield, United Healthcare, Humana, Superior, Aetna, and others.8 A handful of facilities also take Medicaid and/or Medicare for inpatient and outpatient treatment.
If you have a low income and no health insurance, you may qualify to enroll in a Texas Medicaid plan. To be eligible, you must be a Texas resident and a legal U.S. citizen. Your annual household income must also be at or below 138% of the federal poverty level.9
To qualify for Medicare, you must also be a legal U.S. citizen. Persons 65 years of age or older are automatically eligible. If you have a qualifying disability, you may be able to enroll at a younger age.10 If you meet the requirements for both plans, you may even be eligible for dual enrollment.11
How Easy Is It to Travel to and Within Midland, TX?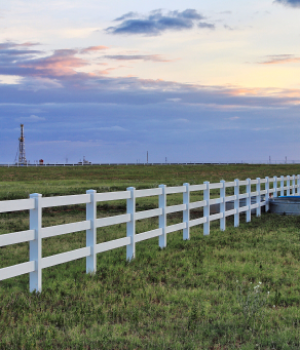 If you're interested in enrolling in an alcohol or drug rehab in Midland and currently live elsewhere, traveling to the city is easy. Here's what you should know about getting around town and things to do:
You can fly into and out of Midland's International Air & Space Port, which sits just a couple of miles southwest of the city. Midland Executive Airpark in the city's north end also handles commercial flights and allows quick access to downtown.
You'll have at least 40 lodging options in the Midland area and even more in nearby Odessa.
Interstate 20 runs through Midland and connects with the transcontinental Interstate 10, roughly 140 miles southwest of the city. In addition, you can quickly get around the city by vehicle via the Texas State Highway 250 Loop and several other state routes that branch away from the city in all directions.
Midland isn't a highly walkable city, so if you need public transportation, the EZ-Rider transit system has six fixed bus routes that run throughout the city and to nearby Odessa.
City attractions include the Museum of the Southwest, Wagner Noel Performing Arts Center, the Permian Basin Petroleum Museum, and the Sibley Nature Center. You may also be able to catch a minor league game at the city's Momentum Bank Ballpark.
If you need help verifying your insurance coverage or exploring your options for drug or alcohol rehab in Midland, our team is here to assist you day or night. Call us at 800-926-9037 (
Who Answers?) to speak with a compassionate treatment support specialist who can help you learn more about the local treatment programs available to you.
Resources