Yonkers, NY, Alcohol and Drug Use Statistics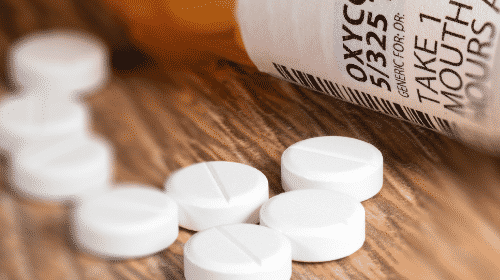 In 2019, 2.8% (approximately 468,000) residents abused prescription painkillers in New York.1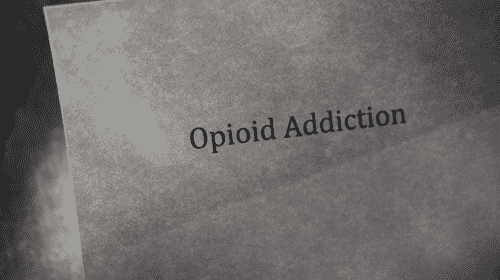 0.5% ( approximately 87,000) of residents had an opioid use disorder,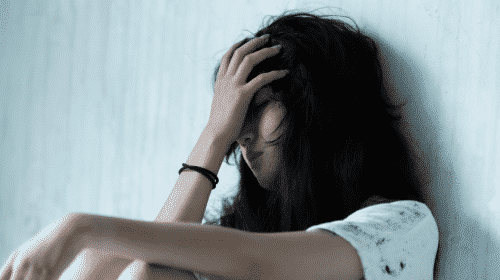 2.8% of residents (approximately 465,000) had an illicit drug use disorder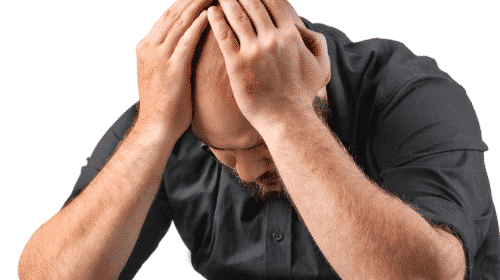 5.2% (approximately 867,000) residents had an alcohol use disorder.1
Cost of Drug Rehab in Yonkers
When considering alcohol or drug rehab, the cost is one of the main factors that can influence your decision. The cost of drug rehab in Yonkers can vary greatly because it depends on the type of care you need and desire.
Some of these factors include:
Type of rehab (i.e., inpatient vs. outpatient)
Length of the program, the location of the facility
Low-Cost and Free Drug Rehab Centers in Yonkers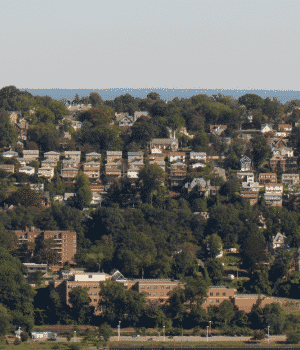 If you have a low income or no insurance, you may feel that rehab is not feasible for you financially. This is where a state-funded facility can be beneficial.
State-funded drug and alcohol rehab centers receive financial grants from state governments to make getting help affordable and accessible to those who have low income or no insurance.
Contact the New York Office of Addiction Services and Supports to find a state-funded rehab.
Does Insurance Cover Rehab Center Costs?
Since cost is often prohibitive in seeking care, you may wonder if your insurance will cover drug and alcohol rehab in Yonkers. The answer is yes. Due to the Affordable Care Act and the Mental Health Parity and Addiction Equality Act, your insurance must cover addiction treatment.
The Affordable Care Act (ACA) mandated that all insurance providers offer coverage for substance use disorders. The Mental Health Parity and Addiction Equality Act (MHPAEA) mandated that health insurers provide financial coverage for substance use disorders in the same way that they would provide for any other medical or surgical procedure.
Medicaid
Medicaid is a program that provides health care coverage to individuals who have a low income. Medicaid is funded by both state and federal governments. To qualify for Medicaid, you have to meet certain income guidelines set forth by your state and then apply via your local department of social services or online via the New York State Official Health Plan Marketplace.
Medicare
Medicare is a federally funded health insurance program for individuals who are 65 years old or older. It is also available to certain populations of younger people, specifically those with disabilities and people with End-Stage Renal Disease. Medicare is required by law to cover the costs of care, including both inpatient and outpatient rehab, any medications prescribed by your health care professional, and hospitalizations associated with your stay.
Private Insurance
Private insurance, just like Medicaid and Medicare, is required by law to cover your expenses, including both inpatient and outpatient and medications associated with your rehab, like those used in medical detox. Private insurance may require a copay, so it is best to contact your health insurer to make sure you understand any copays or deductibles you may be responsible for.
Addiction Treatment Settings
Inpatient rehab is a treatment model typically recommended for those suffering from severe substance use disorders, while outpatient is helpful for milder substance use disorders.
Inpatient varies from outpatient rehab in a number of ways. First, inpatient requires you to live within the treatment facility during the course of your stay. This means that you will spend both your days and nights in the center.
On the other hand, outpatient allows you to spend your nights at home, and you usually are able to attend work or school during rehab. Second, inpatient usually requires that you have a tight schedule where therapies, meal times, and free time are scheduled.
Outpatient rehab, such as partial hospitalization programs (PHPs), intensive outpatient programs (IOPs), and standard outpatient programs, usually allows you to have a more open schedule to go about your typical daily routine.
Lastly, inpatient therapy often can include medical detox, a treatment that helps to reduce the severity of withdrawal symptoms, while outpatient therapy may not include medical detox. These are some of the main differences between inpatient and outpatient therapy.
Both inpatient and outpatient alcohol and drug rehab are excellent options if you are ready to start your recovery journey. Your team will be able to discuss with you which treatment model will work best for you, depending on your unique needs and desires.
Specialized Drug Rehabs in Yonkers
Not all drug and alcohol rehab centers in Yonkers offer the same treatment protocol or focus on the same type of patient. You may decide to attend one that focuses on a population or community of which you are a member.
Holistic
Holistic programs focus on a whole-person approach to recovery. This means that many holistic centers offer therapies like acupuncture, massage therapy, reiki, meditation, and yoga, as well as more conventional therapies.
Faith-Based and Christian 
For many individuals, finding the road to recovery involves connecting with something or someone greater than themselves. This is the idea behind faith-based and Christian drug and alcohol rehab programs.
Luxury
Luxury alcohol and drug rehab centers spare no expense and are devoted to getting you on the road to recovery in comfort. These facilities often have very comfortable amenities like private rooms, swimming pools, gyms, recreation rooms, and even gardens or scenic grounds.
Executive 
Executive rehab centers are for those who have an important role in their company, like a Chief Executive Officer (CEO). Executive alcohol and drug programs focus on the needs of the hardworking professional. This means that they offer everything that you need to keep working while journeying on the road to recovery.
Dual Diagnosis 
A dual-diagnosis drug and alcohol rehab program provides treatment to individuals who have been diagnosed with a substance use disorder and a mental illness like depression or anxiety.
Medication-Assisted Treatment
Medication-Assisted Treatment (MAT) is the use of certain medications as well as counseling and behavior-changing therapies to treat substance use and alcohol use disorders. MAT is intended to be a whole-person comprehensive treatment approach to alcohol and substance use disorders.
The goal of MAT is to get you on the road to long-term recovery and the ability to live independently while preventing overdose.
Some of the benefits of MAT include:4
Improvement in patient survival rates
Staying in treatment for longer periods
An increase in your ability to find gainful employment and stay gainfully employed
Only certain medications are FDA approved for MAT. The FDA has an approved list of medications for MAT. These include methadone, Suboxone, Naltrexone, Antabuse, and Acamprosate.
Methadone: Methadone is a medication that is used to help individuals quit or decrease their heroin and opioid use. It works by changing your brain's reaction to pain and blocking any pleasurable feelings you receive from opioids.5
Suboxone: Suboxone is an FDA-approved medication used to treat opioid use disorders. Suboxone is an important part of medication-assisted treatment (MAT).
Naltrexone: Naltrexone is an FDA-approved medication that is used to treat both alcohol and opioid use disorders. Naltrexone works by blocking the pleasurable effect of substances like opioids and heroin. It also helps to reduce cravings. It is non-addictive and is used in Medication-Assisted Treatment.7
Antabuse (Disulfiram): Antabuse is a medication that is used to treat long-term alcohol misuse. It works by causing unpleasant effects like nausea, vomiting, and headache when alcohol is consumed.8
Acamprosate: Acamprosate is an FDA-approved medication that is used for individuals with alcohol use disorder. It works by changing the chemicals in your brain, like gamma-amino-butyric acid (GABA), to help decrease alcohol cravings.9
Should You Travel for Drug and Alcohol Rehab in Yonkers?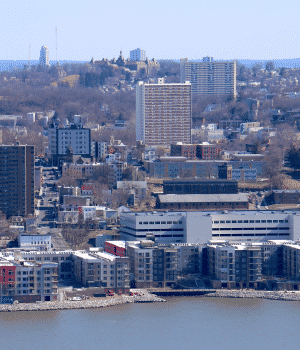 You may be considering traveling to detox centers in Yonkers for drug and alcohol rehab. When considering whether you should travel, you should determine whether you are financially able to do so and if you have a support system in Yonkers and back home.
You should also determine whether you would benefit from being away from family and friends and how a change in your environment may affect your substance use.
If you do choose to travel to Yonkers, there are a number of excellent rehabs and things for you to do and enjoy while working toward your recovery.
If you live in or choose to visit Yonkers for rehab, you can visit many different sites.
If cultivated beauty is important to you for your recovery, then consider the Beverly E. Smith Butterfly and Hummingbird Garden. The Beverly E. Smith Butterfly and Hummingbird Garden is a small but beautiful space located in the Lenoir Preserve that hosts butterflies in the spring. There is also the Untermeyer Gardens, which is a beautiful collection of gardens on a 46-acre estate that is open seven days a week for your enjoyment.
If history is more important for your recovery, then consider the Hudson River Museum, a large museum offering galleries, an auditorium, and a planetarium. There is also the Philipse Manor Hall, a museum of history, art, and architecture.
If shopping and people-watching are more important for your recovery, then consider Ridge Hill, which offers a variety of fine dining and casual restaurants, and upscale shopping.
Drug and Alcohol Laws in Yonkers
In Yonkers, New York, if you are arrested for possessing illegal drugs, you can be charged with anything from a misdemeanor to a more serious felony. You can also receive a fine of up to $100,000 and a 20-year prison sentence depending on how much of the illegal drug you possess and whether you have the intent to sell or not.
Driving under the influence (DUI) of drugs and alcohol is a serious crime in Yonkers. A first offense may result in a $750 fine and a revocation of your license for a year. Subsequent offenses can result in up to a seven-year prison sentence, a $10,000 fine, and a revocation of your license for at least 18 months.
New York has a 911 Good Samaritan law that allows people to call 911 to save a person who is experiencing an overdose without fear of prosecution for drug-related offenses. This law is intended to save the lives of those who may have otherwise died during an overdose.
If you want more information about accredited alcohol and drug rehab centers in Yonkers, contact 800-926-9037 (
Who Answers?) to speak to an addiction treatment specialist today.
Resources