Drug and Alcohol Use Statistics in Coon Rapids, MN
Here is a look at some of the drug and alcohol use statistics from Anoka County over the past few years:1,2,3
35%
35% of students in Anoka County high schools admit to having used illegal drugs, compared to the statewide total of 26%.
26%
Opioid prescription drugs accounted for 26% of overdose deaths, while synthetic opioids made up 58% of overdose deaths.
Levels of Substance Abuse Treatment
Addiction needs vary by person and situation. The following levels of treatment are available to meet these various needs.
Alcohol and Drug Detoxification
Before beginning a formal inpatient or outpatient program, detox is often necessary. This is the process of safely and comfortably removing drugs or alcohol from your system. Detox occurs in a supervised setting, such as a hospital or inpatient rehab center.
Inpatient Drug and Alcohol Rehab
Residential or inpatient treatment provides 24/7 supervised care while you live at the rehab facility. A combination of treatment interventions is offered, including individual and group therapy, nutritional counseling, experiential therapies, and medication.
Partial hospitalization programs (PHPs)
PHPs allow you to live at home while attending treatment at a hospital. You may receive many of the same treatment services offered through inpatient care, but you can return home during non-treatment hours.
Intensive Outpatient Programs (IOPs)
IOPs are a step down from PHPs. With this program, you attend a few hours of counseling over several days each week while spending the rest of your time at work, school, or fulfilling other obligations.
Standard Outpatient
As the least intensive treatment option, standard outpatient care involves just one to two hours of treatment per week. This level is appropriate for highly motivated people with a strong support system.
Relapse Prevention
Relapse prevention, also referred to as aftercare, begins when you complete a rehab program. It involves ongoing support to encourage continuing sobriety. Supports typically include 12-step groups, therapy, sober living homes, or other accountability.
How to Pay for Substance Addiction Treatment in Coon Rapids, Minnesota
Private Insurance
The Mental Health Parity and Addiction Equity Act requires all insurance providers to cover substance abuse and mental health treatment services in some capacity. Minnesota residents must confirm with their provider the precise coverage offered under their specific plan.
Minnesota Medicaid
Medical Assistance (MA) is Minnesota's Medicaid program. This government program provides healthcare plans for Minnesota residents with low income. MA serves children and families, pregnant women, adults without children, seniors, and people who are blind or have a disability.5
Minnesota Medicare
Minnesota Medicare is a national health insurance program that provides health insurance for Minnesotans age 65 or older, have a disability status, or have end-stage renal disease or ALS. Medicare plans cover addiction treatment services; however, the rehab center must accept Medicare as a form of payment.
TRICARE in Minnesota
Minnesota TRICARE (West region) is a government program providing health insurance coverage to the U.S. Armed Forces military personnel, veterans, and their dependents. This coverage includes addiction treatment services.
Sliding Scale Rehabs
Sliding scale rehabs charge Minnesota residents only what they can afford, based on their income. Facilities typically require participants to provide proof of income to qualify for this discount.
IHS-Funded Drug Rehabs
Indian Health Service (IHS) provides free addiction treatment to Alaskan Natives and Indigenous people in the U.S.
Traveling to and Within Coon Rapids, MN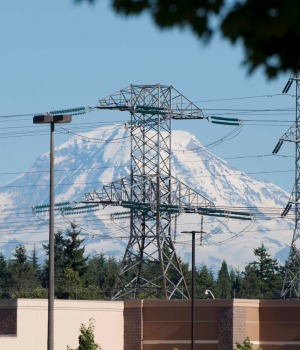 Coon Rapids is a great place to attend treatment. If you are considering entering a Coon Rapids rehab or you want to visit a loved one there, here are some travel tips:
The nearest major airport is Minneapolis-Saint Paul International Airport (MSP / KMSP) which is 29 miles from the center of Coon Rapids.
There are more than 100 hotels in Coon Rapids to choose from for quality accommodations while you are in town.
The city offers several attractions, such as nature parks, shopping centers, golf courses, and water theme parks.
The large city of Minneapolis is a short drive away.
The following is a list of transportation options in and around Coon Rapids:
The city is connected to the metro by U.S. Highway 10 and Minnesota Highway 610.
The Northstar Commuter train makes 12 stops in Coon Rapids between Big Lake and downtown Minneapolis.
Metro Transit provides express and regular bus service within and outside the city.
Uber and Lyft are also available as needed.
Coon Rapids has a small-town feel and is an excellent choice for receiving necessary rehab or detox treatment. If you choose not to go to Coon Rapids for your recovery, there are thousands of treatment centers across the country as well. Wherever you seek help, treatment staff will assess your state of health and ensure that you receive the care you need.
For help finding treatment options that are right for you and your addiction, please call 800-405-1685 (
Who Answers?) to speak to a specialist who can assist you in choosing a rehab center that meets your needs.
Minnesota Alcohol and Drug Laws
Minnesota lawmakers and public health agencies have enacted the following laws related to substance misuse and overdoses:1,2,3,4
Good Samaritan Overdose Medical Assistance Law: This law stipulates that a person who seeks medical assistance for someone who is experiencing a drug-related overdose may not be charged or prosecuted for the possession or use of a controlled substance or drug paraphernalia. The law also protects the person who is experiencing the overdose from prosecution. This law is designed to remove fear of legal repercussions, to encourage Minnesota residents to call 911 during an overdose situation.
Minnesota's Drug and Alcohol Testing in the Workplace Act: In Minnesota, employers are not permitted to drug test their employees with impunity. The laws allow only specific instances in which drug and alcohol testing could be legal in the workplace. Policy makers are reviewing these laws now that marijuana use was legalized in Minnesota in 2022.
DWI Laws: Minnesota's driving while intoxicated laws make it illegal to drive, operate, or be in control of any motor vehicle anywhere in the state while under the influence of a controlled substance, alcohol, or any intoxicating substance; having a BAC of .08 or more; having any amount of a Schedule I or II controlled substance (other than marijuana), in the body. For Minnesotans under the age of 21, consumption of any amount of alcohol and driving of a motor vehicle results in a loss of driver's license and additional penalties.
Marijuana Laws: As of July 1, 2022, Minnesota residents who are at least 21 years old can legally purchase and consume edible and drinkable products containing hemp-derived THC. The law allows businesses to sell, and individuals to consume products containing no more than five milligrams of THC per serving and no more than 50 milligrams of THC per package.