Alcohol and Drug Use Statistics in Blaine, MN
Drug and alcohol misuse have plagued Blaine with addiction, overdoses, and death in recent years. Statistics from Anoka County in 2020 showed:2
58.21%
A total of 58.21% of opioid deaths involved synthetic opioids, such as fentanyl and fentanyl analogs.
25-34
In 2020, residents aged 25-34 years old accounted for 134 of 309 opioid-involved overdoses; the most of any age group.
Local Information: Everything to Know About Blaine, MN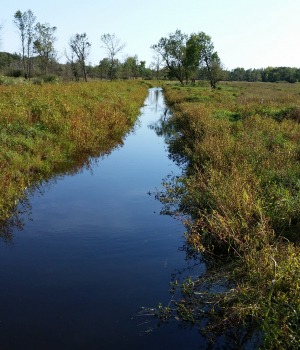 If you or a loved one are considering traveling to Blaine for substance use disorder treatment or to visit a loved one in drug or alcohol rehab in Blaine—a number of facts and information that may assist your planning:
While there is an airport in Blaine, it is only available to small aircraft. Your best bet for flying into the area is through Minneapolis/St. Paul International Airport (MSP).
Without a rental car, the Northstar line with MetroTransit is an easy way to get from Minneapolis to Blaine, with bus connections in cities along the way. Taxis, Uber, Lyft, and other driving companies are also available.
You can keep up to date with traffic changes on the Anoka County Highway Department website. They post weekly updates on construction, which can help avoid unexpected traffic by car.
There are three main hotels in Blaine (Asteria Inn & Suites, Best Western Plus, and Travel Leaders), and hundreds of AirBnb and VRBO options as well.
The most highly rated neighborhoods are those surrounding the golf course and a section in the middle-west area of Blaine.
There are over 650 acres of open space land with trails, picnic areas, and preserved natural environments to enjoy. Just make sure you pack appropriate clothes for changing seasons.
A visit to the Mall of America, the largest retail shopping mall in the United States, may be a good way to explore Minnesota's most famous attraction. Just 30 miles south of Blaine, with over 50 restaurants and an amusement park inside, it could be a pleasant day trip.
Resources
Anoka County Public Health and Environmental Services. (2019). Anoka County 2020-2022 Community Health Improvement Plan. https://www.anokacountymn.gov/DocumentCenter/View/26406/Anoka-County-Community-Health-Improvement-Plan-2020-2022
Minnesota Department of Health. (2022). Anoka County substance use and overdose profile.https://www.health.state.mn.us/communities/opioids/countyprofiles/documents/anokacountyoverdosedata.pdf