Alcohol and Drug Use Statistics in Waltham, MA
It's no secret that opioid-related addiction and deaths are on the rise in Middlesex County. Here's a quick look at some of the most recent statistics regarding that rise:2

Traveling to and Within Waltham, Massachusetts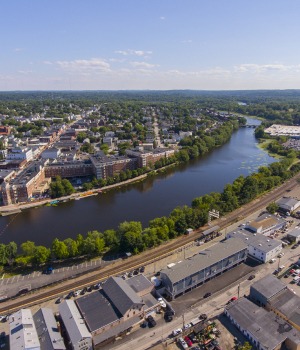 If you're planning to travel to attend a drug and alcohol rehab in Waltham or are planning to visit someone already getting help through an inpatient program in the city, you'll want to have an idea of what the city is like and how to get around.
Here are a few things you should know about getting to, from, and around Waltham as well as fun things to do while there:
The nearest major airport to Waltham is the Boston Logan International Airport (BOS), 14 miles from the city. The second nearest airport is the Worcester Regional Airport, which is 43 miles away, and the third nearest is the Manchester-Boston Regional Airport, which is 50 miles away.
Waltham is served by the MBTA commuter rail lines and bus routes in terms of public transportation. There are approximately eight bus routes, and you can find a direct rail line to and from Boston and elsewhere.
Rideshares, including Lyft, Uber, Didi, and Ola, are widely available throughout the city, as are regular taxis, private car services, and rental car services.
There's an abundance of hotels to suit all budget types, from luxury to cheap. There are also plenty of Airbnbs.
Waltham is considered a "walker's paradise," with a walkability score of 95 out of 100. However, you may need to arrange transportation if you're planning activities across town from where you're staying.
Downtown Waltham is an excellent place to pass the time as it's full of restaurants, unique shops, and varied entertainment. It's also a beacon for museums.
Resources
Massachusetts Department of Public Health. (2022, June). Number of Opioid-Related Overdose Deaths, All Intents By City/Town: 2015-2021.
Massachusetts Department of Public Health. (2022, June). Number of Opioid-Related Deaths, All Intents, By County, MA Residents: 2010-2022.