Glenn County Substance Use Disorder Services
1187 East South Street
Orland, CA 95963
Get Help Now - 866-312-4647
Who Answers?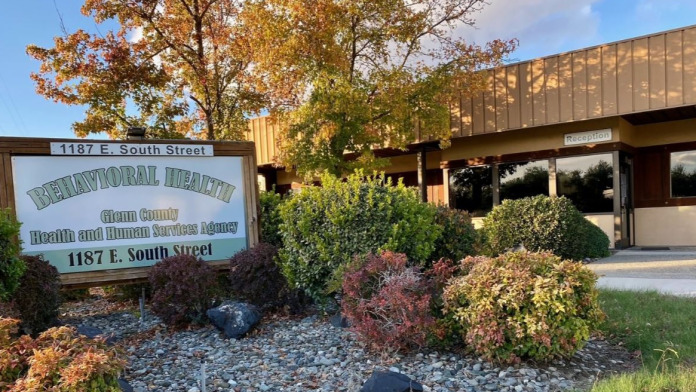 Amenities
Farm setting
Private setting
Residential setting
Addiction Treatment Programs
Adult Program
Alcohol Rehab
Cognitive Behavioral Therapy
Men's Rehab
Opioid Rehab
Women's Rehab
Young Adult Program
Levels of Care
Outpatient Rehab
Aftercare Support
Dual Diagnosis
Licensing
State License: California
Insurance
Financing available
Self-pay options
Contact Glenn County Substance Use Disorder Services
530-865-1146
countyofglenn.net
Location Details and Hours
Other Facilities Near Orland
Thumbnail
Name
Address
Phone
Treatment
Insurance

County of Glenn Substance Use Disorders

1187 East South Street
Orland, CA 95963

530-865-1146

Outpatient

Medicaid

Private

Therapeutic Solutions Esplanade

3247 Esplanade
Chico, CA 95973

530-899-3150

Outpatient

Medicaid

Glenn County Health and Human Services Agency

420 East Laurel Street
Willows, CA 95988

530-934-6514

Outpatient

Medicaid

Northern Valley Indian Health Chico Clinic

845 West East Avenue
Chico, CA 95926

530-896-9400

Outpatient

N/A

Glenn County Behavioral Health Willows

242 North Villa Avenue
Willows, CA 95988

530-934-6582

Outpatient

Medicaid

Private

Tehama County Health Services South County

275 Solano Street
Corning, CA 96021

530-824-4890

Outpatient

Medicaid
More Addiction Facilities Near Orland
View more listings near Orland or search by the letter of cities in California.
View More (A)
Rate by Category and Submit a Review!
Find a Rehab Center
Select a state to find options for rehab centers in your area.
Browse By State