Tallahassee Drug and Alcohol Use Statistics
In 2019, 60,292 people in Florida, 12 years old and older, received treatment at alcohol and drug rehabs.3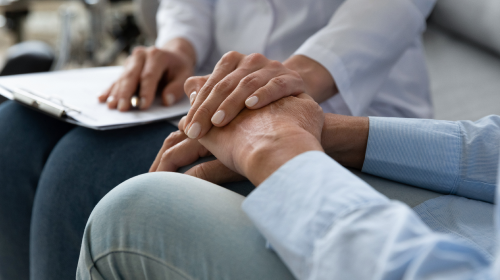 14,346 received treatment for alcohol use disorder.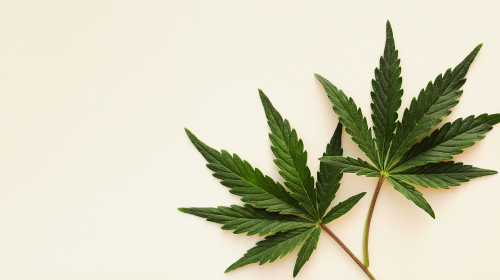 13,115 received treatment for marijuana/hashish use.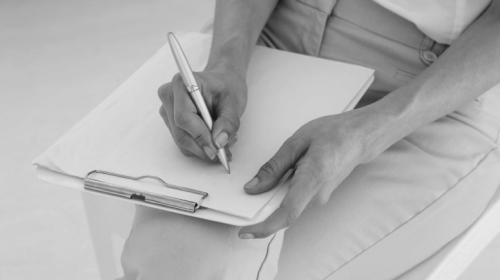 7,006 received care for heroin addiction.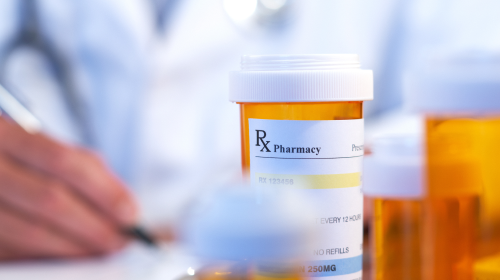 5,987 received care for misuse of other opioids.
4,547
In 2019, 4,547 people received treatment for cocaine use in Florida.
2,992
In 2019, 2,992 people received treatment for methamphetamine use in Florida.
Expert Insights

I was horrified to read an article about a nurse judging a person in a detox facility, stating that voluntary patients were more motivated and compliant than court-ordered patients. As a person who knows several people who have successfully recovered through court-ordered programs, I think the nurse's comments were unfair and biased. Providers are not supposed to judge their patients, period. By stating that someone is more motivated than the next person is like saying that some people aren't deserving of treatment and implies a moral choice over drug use. As a provider, they would know that substance use disorder is a mental health disorder and it is deserving of treatment just like any other. Not everybody is successful at recovery the first time, but if court ordered programs didn't exist, I believe people struggling with addiction would have even less of a shot at recovery. I think we need to do better as providers in treating people with mental health conditions with dignity and stop stigmatizing – then we might have a better shot at saving some lives.

~ Olivia Pennelle
Top 4 Drug Rehabs in Tallahassee, Florida
Below are the top four addiction treatment centers in Tallahassee based on the following criteria:
Offering evidence-based treatment
Accreditation
Certifications
Client testimonials / reviews
Tallahassee Men's Rehab
Tallahassee Men's Rehab, part of Teen Challenge Southeast, is a Christian faith-based, year-long, residential treatment program for men only. It is located in a home-like, private setting with a pond off U.S. Hwy 27, on Apalachee Parkway. Tallahassee Men's Rehab offers low-cost alcohol and drug treatment as well as online addiction therapy.

Tallahassee Men's Rehab specializes in:

Residential (year-long program)
Men's Program (ages 18 and older)
Individual Counseling
Group Counseling
Peer-to-peer Counseling
Drug and Alcohol Education
Anger management
Vocational Rehabilitation
Spiritual Focus
Recreational Opportunities

Location and contact information:
4141 Apalachee Pkwy.
Tallahassee, FL 32311
850-385-8336
New Season Treatment Center – Leon County
New Season Treatment Center – Leon County, serving Tallahassee, Leon County, Woodville, Crawfordville, Monticello, Quincy, Havana, Perry, Eastpoint and Apalachicola, is an opioid addiction treatment facility located on Woodville Rd. in Tallahassee. They offer medication-assisted addiction treatment services and counseling.

New Season Treatment Center specializes in:

Medication-assisted Detox (Methadone, Buprenorphine, Suboxone)
Medically Supervised Withdrawal
Individual Counseling
Group Counseling
Family Counseling
Referrals

Location and contact information:
3976 Woodville Rd.
Tallahassee, FL 32305
850-878-7776
DISC Village Inc.
DISC Village, located just south of Tallahassee Community College on West Pensacola Rd. in Tallahassee, is a multi-site community-based child welfare, criminal justice, diversion, and substance use/mental health treatment center. They offer substance abuse treatment to adults and youth.

DISC Village Inc. specializes in:

Medication-assisted Treatment
Outpatient Drug and Alcohol Treatment
Intensive Outpatient Treatment
Co-occurring Disorders
Adult Program
Counseling (Individual/Group)
Trauma Therapy
Cognitive Behavioral Therapy
Youth Program (Empowering You(th)
Adult Drug Court
Case Management

Treatment programs are supported by:

Commission on Accreditation of Rehabilitation Facilities (CARF)

Location and contact information:
3333 West Pensacola Street
Tallahassee, FL 32304
850-575-4388
VA Tallahassee Outpatient Clinic
VA Tallahassee Outpatient Clinic's East Orange Ave. location in Tallahassee, offers a Substance Use Disorder (SUD) Team. They provide services for Veterans experiencing addiction and mental illness. Therapies used are psychotherapy, education, support, and medication-assisted treatment.

VA Tallahassee Outpatient Clinic specializes in:

Outpatient Drug and Alcohol Treatment
Co-occurring Disorders
Medication-assisted Treatment
Trauma/PTSD
Case Manager
Telehealth Services

Location and contact information:
2181 East Orange Ave.
Tallahassee, FL 32311
850-878-0191
Cost of Drug Rehab in Tallahassee
The cost of rehab in Tallahassee will vary according to the:
The types of treatment offered (e.g., inpatient vs. outpatient)
The amenities offered (e.g., basic vs. luxury or high-end)
The types of insurance it accepts
The financial aid or sliding scale fees it offers
The amount of government funding it receives (if any)
Medicare, Medicaid, military insurance, and private insurance usually pay a portion of your care. Inpatient facilities cost more since they provide treatment plus room and board. Rehabs with luxury accommodations and high-end amenities (pools, tennis courts, spas, holistic treatments, etc.) cost more too.
You should be aware that your out-of-pocket expenses are usually lower with an in-network facility if you have private insurance. Call the number on the back of your insurance card or one of our specialists to find a facility that accepts your insurance plan.
If you don't have health insurance, rehabs that accept government funding can provide lower-cost care.
Low-Cost and Free Drug Rehab Centers in Tallahassee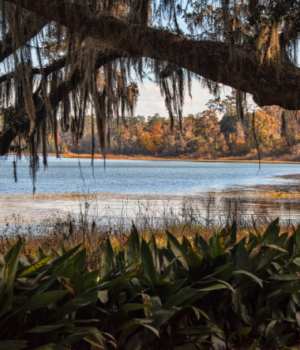 If you need treatment for an alcohol or substance use disorder (SUD) but can't afford it, you have options. Tallahassee drug rehabs that receive government funding provide free or low-cost care to those who qualify. If you have no health insurance, limited income, and limited resources or assistance from family, looking for a state- or federally-funded facility is a great option.
To qualify, you'll need to show you don't have health insurance coverage or the financial resources to pay for care on your own.
An inability to pay shouldn't prevent you from getting the help you need. Please call one of our specialists about finding drug rehabs and detox centers in Tallahassee that will work for you and your financial situation.
Do Medicare and Medicaid Cover Rehab Center Costs?
Both Medicare and Medicaid cover alcohol and drug rehab. And both cover inpatient and outpatient care.
For Medicare, which you qualify for if you're 65 or older or a younger disabled person, Medicare Part A covers inpatient care. Outpatient rehab is covered by Medicare Part B. You'll be responsible for paying a portion of the costs:5, 6
$1,556 deductible for Part A for days 1-60 of inpatient
$389 daily copay for days 61-90 of inpatient
$233 deductible for Part B for outpatient
Medigap insurance, purchased through a private insurance company, can help reduce these out-of-pocket costs.7
Medicaid, funded by state and federal dollars, provides health insurance for low-income Florida residents. More than 56,000 Leon County residents were eligible as of April 30, 2022.8
Your allowable income is based on the federal poverty level and the size of your family. For 2022, the federal poverty level was $13,596 per year before taxes for a single person.9
To qualify for Medicaid, you'll also need to meet one of these criteria:10
You're 19 to 20 years old and unmarried.
You're pregnant or a parent or guardian of a child less than 18 years old.
You're blind or disabled.
Someone in your household is disabled.
You're 65 or older.
The Medically Needy program assists you with medical bills if you're not eligible for Medicaid because your income is too high. If you pay a significant portion of your monthly income on medical expenses, the Medically Needy program will pick up part of those costs if you qualify.11
Does Private Insurance Cover Addiction Treatment
To comply with the Affordable Care Act (ACA), health insurance companies must cover treatment for alcohol misuse and SUDs.12
The Mental Health Parity and Addiction Equity Act (MHPAEA) ensures equivalent coverage for alcohol and SUDs, mental health disorders, and other medical conditions. MHPAEA applies to large-group health plans. Along with having similar out-of-pocket expenses, copays, and deductibles, the annual or lifetime amounts allowed for the treatment of mental health disorders, SUDs, and medical or surgical claims all need to be equivalent.13
Addiction Treatment Settings
Alcohol and substance use disorders are chronic medical conditions. Just as a diabetic person with very high blood sugar will receive intensive care followed by a lifelong treatment plan to keep blood sugar in a normal range, so too will someone with an alcohol or substance use disorder.
First, you may need medical detox to help your body adjust to being substance-free. Then for long-lasting recovery, you'll need rehab with treatments that address your addiction. Continued support as you transition from inpatient or intensive outpatient to outpatient care is essential. Even after successfully completing your official program, you may need ongoing support through groups such as Alcoholics or Narcotics Anonymous.
Medical Detox
When you use alcohol or drugs over a period of time, your body begins to depend on them to function normally. Stopping alcohol or drug use may cause uncomfortable or even dangerous symptoms, depending on the substance. Detox is a process of safely withdrawing from drugs and is the first step in your recovery.
Withdrawal varies from person to person and depends on the substance you've used. It also depends on how much and how often you've used that substance.
Withdrawing from alcohol, benzodiazepines, and barbiturates may cause potentially fatal medical problems. For this reason, detox from these drugs should take place in a setting where you have help from trained professionals.
Opioid withdrawal can be very uncomfortable. Methamphetamine, marijuana, PCP, and cocaine withdrawal are usually mild to moderate. Depending on your situation, you may require medical detox from these substances too.
Inpatient Drug Rehab in Tallahassee
With inpatient rehab, you live in a residential facility during treatment. You may be an inpatient in a hospital setting, but this is becoming rare. With inpatient rehab, you receive intensive therapy in a safe, structured environment. You'll have access to support around the clock from both staff and fellow patients.
Inpatient facilities range from basic to luxury. But all provide behavioral therapy and counseling. Treatment usually lasts 1 to 3 months.15 Studies show longer stays produce better outcomes.17
Step-Down Care
Addiction treatment happens on a continuum. If you have a severe addiction, you may begin with inpatient care and then step down to a partial hospitalization program (PHP) or intensive outpatient program (IOP) before stepping down again to a standard outpatient program. Some people with milder addictions and lots of support at home will begin care in an intensive outpatient program and step down to a lower level of care in an outpatient setting.18
As you step down to lower levels of care, you'll have more opportunities to use the skills you've learned in rehab to remain sober.
Aftercare
Before you're discharged from rehab, you and your team will make an aftercare plan. Aftercare provides ongoing support as you continue your substance-free life.
Counselors or mentors play a supporting role. Support groups, such as Alcoholics Anonymous, Narcotics Anonymous, SMART Recovery (Self Management and Recovery Training), LifeRing Secular Recovery, or Secular Organizations for Sobriety, will hold meetings to give you additional support from others in recovery. If needed, you may stay in a sober living home.19
How to Choose a Tallahassee Drug Rehab
Your needs are as individual as you are. What works for another person may not be the best for you.
Here are some things to keep in mind when looking at your rehabilitation options:
Treatment settings: Depending on the substance and severity of your addiction, you may need different levels of care. Some rehabs offer a continuum of care, from medical detox and inpatient care to outpatient.
Treatment approaches: You'll want to choose somewhere that uses proven, evidence-based treatments. But you may also be interested in holistic care, faith-based rehab, or executive programs that accommodate working professionals.
Treatment location: You may prefer to be in the middle of Tallahassee's College Town neighborhood or in a more serene environment where you can connect with nature.
Cost: Verify the facility accepts your insurance if you have it. If you don't, look for a low-cost facility or one that offers financing, scholarships, or sliding scale fees based on your ability to pay.
Amenities: Some drug and alcohol rehabs in Tallahassee have basic features, and some offer high-end amenities. If certain features are important, such as private rooms, a gym, or a pool, you can narrow down your search based on your must-haves.
Demographic-specific rehab: If you are a parent looking for care for your child, Tallahassee has facilities geared toward teens. If you are LGBTQ+, a veteran, or interested in men- or women-only programs, you can search for a place that is specific to that group.
Visitation: If maintaining contact with family and friends is important to you, make sure the rehab not only allows visitors but that the visitation times work for your loved ones.
While it may feel overwhelming, please know we're available 24/7 to help you with your decision.
Qualities to Look for in Addiction Treatment
It can be overwhelming to choose an alcohol and drug rehab with so many options. Quality facilities should offer a wide range of services. It should also be possible to get into treatment fairly quickly. According to the Substance Abuse and Mental Health Services Administration, if it takes more than 48 hours to receive an appointment to visit the rehab, look elsewhere.20
In addition, any facility with a high-quality treatment program will meet the following standards:20

Accreditation
Is the facility certified by the state or a national quality organization? Does the facility have a current license to provide care? Is the facility's staff specifically qualified to treat SUDs?
Medication
Does the program use approved medications to help treat SUDs? Some medications are helpful with alcohol and opioid addictions. A quality program should offer medication-assisted therapy.
Evidence-Based Practices
Does the program use methods that are proven to be effective for SUDs? A comprehensive program should offer medications, behavioral therapy, and counseling. The staff-to-patient ratios need to be high enough that you receive appropriate, individualized care and are not just a number. Does the facility have access to healthcare providers to treat medical conditions if needed?
Family Involvement
Is your family included in treatment decisions? Are they allowed to visit or support you through the program?
Ongoing Support
A quality rehab should plan your aftercare support before you leave. This may include sober housing, ongoing counseling, help in finding employment, and participation with alumni groups.
Should You Travel for Drug and Alcohol Rehab in Tallahassee?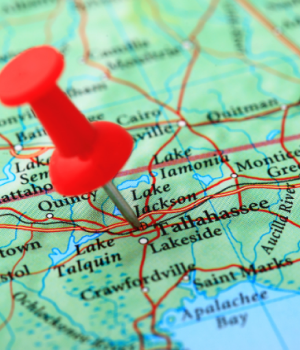 When you decide to enter treatment for alcohol or drugs, traveling to a new place and breaking ties with family and friends you drink or use drugs with may be an important first step in your recovery. Here are a few more reasons you may want to travel to Tallahassee for rehab:
Your community doesn't have a facility or doesn't have one that meets your needs.
Your insurance has in-network drug rehabs in Tallahassee.
You have family or friends in Tallahassee who will support your substance-free life.
You will have more privacy in a facility away from home.
You can step away from the triggers and stress you have at home.
Frenchtown: Frenchtown is a historic Black neighborhood close to downtown with art studios, community gardens, a weekly farmers' market, restaurants, and jazz music venues.
College Town: Alive with students from Florida A & M, Florida State University, and Tallahassee Community College, this walkable area is full of restaurants, shops, and live entertainment.
Midtown: Midtown is a trendy neighborhood with upscale dining and locally owned shops. If you're out for an evening walk, you're likely to hear live music along North Monroe or Thomasville Road.
Drug and Alcohol Laws in Tallahassee
The Good Samaritan Overdose Prevention Law: Under this law, when you call 911 for a suspected drug overdose, you can do so without fear of punishment. You won't be arrested, charged, or prosecuted for possession of drugs or drug paraphernalia surrounding a suspected or known drug overdose. This applies whether you are calling for yourself or someone else.21
A program in Florida allows you to pick up naloxone at a pharmacy without a prescription.4 Giving naloxone and calling 911 if you suspect an overdose saves lives.5
Family and Medical Leave Act: If you're employed by a company with 50 or more workers, you're entitled to time off for treatment of a medical condition that prevents you from performing your job. Treatment for alcohol and SUDs is covered under this law. You may take up to 12 weeks off in a 12-month period. You may use vacation time, sick leave, or take unpaid time off.22
Drug Courts: The goal of the Leon County Felony Drug Court is to provide care to adults with SUD, provided they do not have an extensive criminal history. The participants agree to remain sober, find employment, or attend school. Treatment lasts 12 months, and charges are dropped upon completion of the program.23
The Leon County Veterans Treatment Court recognized the medical problems veterans face that stem from their military service, including post-traumatic stress disorder, traumatic brain injury, and SUD. The Veterans Treatment Court provides care, assistance with housing and assistance with vocational training, education, or job placement. The program lasts between 12 and 24 months.24
Marchman Act: The Marchman Act strives to treat addicted individuals rather than punish them. The goal is SUD prevention, intervention, and treatment in community-based, not-for-profit rehabs. Under the Marchman Act, a person can be involuntarily admitted to treatment.25
One of our specialists is ready to help you find accredited alcohol and drug rehab centers in Tallahassee. You can call anytime and take the first step toward lasting recovery.