Port St. Lucie Alcohol and Drug Use Statistics
In 2020, a drug and alcohol use survey interviewed Florida residents 18 years old and older about alcohol and substance use:2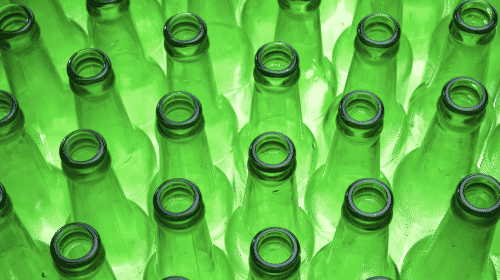 A total of 1,638,000 residents reported having an alcohol use disorder.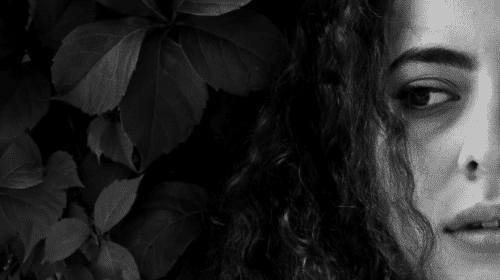 A total of 2,541,000 residents reported having a substance use disorder (SUD).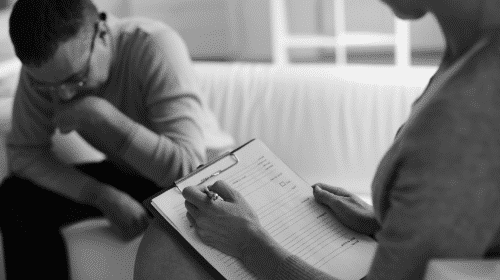 About one in eight adults in Florida had a substance use disorder.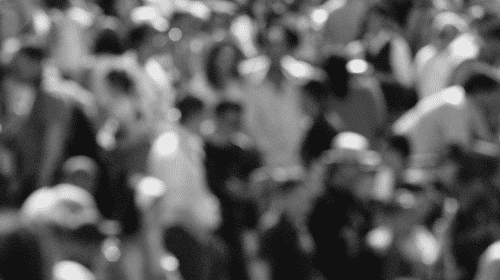 Approximately one in 12 Florida residents had an alcohol use disorder.

Fewer than 3% of people needing treatment for a SUD received treatment at a specialized facility (hospital, residential, or outpatient) in Florida in 2020. Florida's treatment rates for alcohol use disorder the same year were only slightly better. Eight percent of people received care at an alcohol rehab facility.2

Also, in 2020, drug use in St. Lucie County, which includes Port St. Lucie, resulted in:3

79

A total of 79 St. Lucie County residents died from drug overdoses.

317

Emergency medical personnel administered 317 doses of naloxone to opioid overdose victims.

32

There were 32 doses of naloxone given before emergency personnel arrived on the scene.


St. Lucie County supports a state program that would allow you to pick up naloxone at a pharmacy without a prescription.4 Giving naloxone and calling 911 if you suspect an overdose saves lives.5

Getting treatment for SUDs saves lives. If you're ready, please call one of our specialists for help finding an alcohol or drug rehab in Port St. Lucie.
Cost of Drug Rehab in Port St. Lucie
According to the National Institute on Drug Abuse, substance abuse costs the U.S. $600 billion a year.6 And this number doesn't include the incalculable cost of broken relationships and drug-related deaths. The cost of rehabilitation is certainly less than the cost of not treating an SUD.6
Among rehabs, costs vary based on several factors:
Inpatient vs. outpatient treatment
Standard vs. luxury or executive
Whether the facility receives government funding
Location—beachfront vs. city vs. rural
If you have private or military insurance, Medicare, or Medicaid, your out-of-pocket expense will likely be less. You can verify what your insurance plan covers to find out what deductibles and copays you'll be responsible for.
If you don't have health insurance, rehabs can work with you to finance your treatment. Some offer care for low or no cost.
Low-Cost and Free Drug Rehab Centers in Port St. Lucie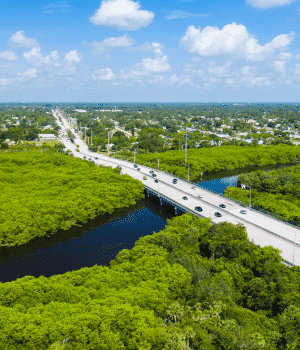 About one in five people say the lack of health insurance or the cost of rehab is a barrier to entering alcohol or drug rehab.7 Fortunately, cost doesn't have to come between you and lasting recovery.
Some alcohol and drug rehabs receive money from state and federal grants. In 2022, Florida received more than $32 million in grants for the treatment of SUDs.8 Facilities that receive grants offer low-cost or free treatment to people who can't afford to pay for it or don't have health insurance.
One of our specialists can help you find low-cost drug rehabs and detox centers in Port St. Lucie. Call anytime. We're here 24 hours a day.
Does Insurance Cover Rehab Center Costs?
The Affordable Care Act (ACA) not only allows individuals to compare and purchase their own health insurance through an insurance marketplace but also sets requirements for coverage. Under the ACA, SUD treatment became an essential health benefit that, by law, had to be included in small group/marketplace insurance plans.9, 10
If you are covered under a group health insurance plan, the Mental Health Parity and Addiction Equity Act prevent you from paying more for copays and deductibles for substance use disorder treatment than you would for a medical or surgical condition. Any caps on total dollars paid out by insurance must be equivalent between mental and physical health conditions too.11
Medicaid
Funded by a combination of state and federal dollars, Medicaid provides health insurance for low-income Florida residents. More than 87,000 people were eligible for Medicaid in St. Lucie County as of April 30, 2022.12 You may be too.
During the application process, you'll need to verify your income and how many dependents you have. Income thresholds are based on the federal poverty level, which, as of this writing, is $1,133 a month before taxes for a single person.13
You also need to meet one or more of the following conditions to qualify for Florida's Medicaid:13
You're pregnant
You're a parent or guardian of a child less than 18 years old
You're unmarried and 19 to 20 years old
You're blind
You're disabled or someone in your household is disabled
You're 65 or older
If you're not eligible for Medicaid because your income is too high, you may qualify for financial assistance under the Medically Needy program. You'll pay part of your medical expenses, and the state will pay the balance based on how much money you make and the percentage of income you use to pay medical bills each month.14
Medicare
Medicare, a government-funded health insurance, insures people 65 and older and younger people who are disabled. Medicare covers alcohol and drug rehab for inpatients and outpatients.
For Medicare Part A, which covers inpatient rehab, the deductible in 2022 is $1,556 for coverage from days one to 60. If you are in inpatient for more than 60 days, you'll have a daily coinsurance payment. As of this writing, your daily coinsurance is $389 for days 61 to 90 of inpatient care.15
Medicare Part B covers outpatient rehab. Part B's deductible for 2022 is $233.16
You can reduce the out-of-pocket expenses you have with Original Medicare by getting Medigap insurance. Medigap, purchased through a private insurance company, will help cover your deductible, coinsurance, and copays to varying degrees based on the plan you purchase.17
Private Insurance
Blue Cross/Blue Shield (Florida Blue), Aetna, and Cigna are widely accepted in Florida.18 The copays, deductibles, and out-of-pocket expenses you pay vary depending on the plan you purchase.
The portion of rehab costs you're responsible for is likely to be lower if the rehab you enter is in-network as opposed to out-of-network. In-network rehabs enter into agreements with your insurance company about what it charges for treatment.19
To find out what types of SUD treatment your insurance covers, call the number on the back of your insurance card or call one of our specialists.
Addiction Treatment Settings
Treatment for substance use disorder is given along a "continuum of care." This begins with early intervention for high-risk situations and concludes with aftercare and lifelong support. Though people start "on the path" at any point, the general timeline proceeds as such:
Early intervention: This consists of education and assistance to people who are in high-risk situations for substance use disorder.
Medical Detox: Ridding your body of drugs and alcohol is sometimes necessary before starting other aspects of rehab. A detox can help manage your withdrawal symptoms.
Inpatient: This involves 24/7 care in a psychiatric hospital or residential treatment center.
Outpatient: This ranges from partial hospitalization programs (PHPs) to intensive outpatient programs (IOPs) and standard outpatient treatment. They differ by the amount of time spent in treatment per day and week.
Aftercare: This encourages the continuation of healthy living habits and supportive communities to help you maintain your sobriety after rehab.
Specialized Drug Rehabs in Port St. Lucie
Seeking a rehab that aligns with your spiritual, social, financial, and co-occurring medical needs is important.23
Holistic
Holistic rehab recognizes the importance of treating the whole person. If you choose a holistic program, you'll undergo traditional treatment (psychotherapy, counseling, etc.) plus alternative or complementary treatments.
Christian and Faith-Based
Spirituality and religion are a source of comfort, healing, and support to some. Having a faith-based or Christian rehab not only focuses on traditional treatment but brings God or a higher power into counseling and group therapy, much like Alcoholics or Narcotics Anonymous does.

Luxury
Port St. Lucie has several luxury rehabs from which to choose. High-end amenities (massages, pool, and tennis courts, for example), private rooms with beautiful views, and chef-prepared food are some things you might expect from a luxury rehab.
Executive
Alcohol and drug use disorders affect people from all walks of life, including executives. An executive rehab allows professionals to continue working during SUD treatment. Facilities offer office space, access to phones and computers, and conference rooms.
Dual Diagnosis 
If you use alcohol and/or drugs to treat your mental health symptoms, a dual diagnosis rehab will work best for treating both. You'll have access to addiction and mental health specialists and therapy aimed at addressing both disorders.26
Medication-Assisted Treatment
Medication-assisted treatment (MAT) uses prescription medications to decrease or stop the use of alcohol or opioids. These medications are used in conjunction with behavioral therapy and counseling.
Benefits of MAT include:27
A greater likelihood of staying in treatment
Less illicit opioid use
Better outcomes for infants born to women in recovery
A better chance of getting and keeping a job
An improved chance of survival
All of the following medications are approved for use in alcohol and/or opioid addiction by the Food and Drug Administration (FDA).
Methadone: Methadone is a long-lasting opioid that reduces cravings for other types of opioids (heroin, fentanyl, etc.). It is also used for the treatment of chronic pain.28
Suboxone: Suboxone is a combination of buprenorphine and naloxone used to reduce opioid cravings. It's available as a film you put under your tongue or on the inside of your cheek. Buprenorphine/naloxone also comes in pill form that dissolves under your tongue.30
Naltrexone: Naltrexone is approved for use with both alcohol and opioid addiction. It decreases the urge to drink alcohol. It reduces the effects of opioids you take by blocking the opioid receptors in your brain. The euphoria you would get by using heroin or fentanyl, for example, is prevented by naltrexone.31
Antabuse (Disulfiram): Disulfiram blocks your body's ability to fully break down alcohol in your liver. Because disulfiram works on the last step in the process, a chemical produced in the first step builds up and causes uncomfortable symptoms:33
Acamprosate: Acamprosate (Campral) reduces the urge to drink alcohol by restoring the natural balance of chemicals in your brain. Your healthcare provider can prescribe acamprosate. Tablets are taken three times a day.34
Should You Travel for Drug and Alcohol Rehab in Port St. Lucie?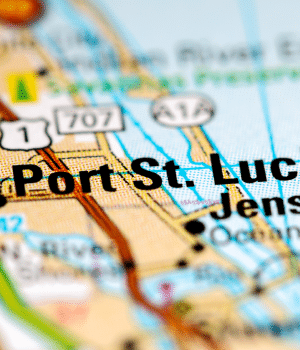 A change of environment, distance from everyday stresses, and separation from friends or family that you drink or use drugs with may be reasons to seek treatment away from home.
You may also consider traveling to Port St. Lucie for rehab if:
Your hometown doesn't offer alcohol and drug rehab
Your health insurance plan has in-network facilities in Port St. Lucie
You feel access to nature preserves or the beach will give you more serenity1
St. Lucie West is home to Clover Park, where the New York Mets train each spring and the St. Lucie Mets play in the regular season. This neighborhood also has PGA golf courses, restaurants, and shopping.
Sandhill Crossing is ideal if you're interested in spending time in nature. The neighborhood is near Indian River Lagoon, Savannas Nature Preserve, and Jensen Public Beach.
Tradition's pedestrian-friendly town square is lined with restaurants and shops and has a small-town feel.
Drug and Alcohol Laws in Port St. Lucie
The Good Samaritan Overdose Prevention Law: If you have overdosed or suspect someone else has overdosed from drugs or alcohol, please call 911 immediately. Under the Good Samaritan Overdose Prevention Law, you won't be arrested, charged, prosecuted, or penalized for having drugs or drug paraphernalia at the time of the overdose.35
Family and Medical Leave Act: If you have overdosed or suspect someone else has overdosed from drugs or alcohol, please call 911 immediately. Under the Good Samaritan Overdose Prevention Law, you won't be arrested, charged, prosecuted, or penalized for having drugs or drug paraphernalia at the time of the overdose.35
Drug Courts: St. Lucie County's drug courts include felony drug courts, misdemeanor drug courts, juvenile drug courts, veterans drug courts, and mental health courts. First-time offenders arrested for a qualifying drug charge may receive treatment rather than punishment. After successful completion of the alcohol or drug rehab, your sentence may be dropped.37
Marchman Act: The Marchman Act covers SUD prevention, intervention, and treatment, including involuntary admission to rehab if needed. The intention is to have people enter treatment in community-based, not-for-profit programs rather than courts and correctional facilities.38
When you are ready to begin your journey to lasting recovery, please call 800-926-9037 (
Who Answers?) to speak with one of our specialists. We're available 24/7 to help you find accredited alcohol and drug rehab centers in Port St. Lucie that meet your needs.
Resources