Pembroke Pines, FL, Drug and Alcohol Statistics
Pembroke Pines is located in Broward County, Florida, which recorded 766 fatal overdoses in 2020, more than 10% of all those that occurred in the state that year. From 2019 to 2020, the number of overdose deaths in the county increased by 66%.1
In Florida, the Department of Children and Family Substance Abuse and Mental Health Program is the statewide authority on substance use as designated by SAMHSA. According to data collected by the agency, here are some of Broward County's most notable alcohol and drug statistics in recent years:2,3,4,5
In 2020, Broward County recorded roughly 2,200 opioid-involved emergency department visits.
There were 6,800 emergency management service calls.
Of those calls, approximately 3,200 involved opioid-related overdoses.
Nearly 17% of Broward County adults reported engaging in binge drinking behavior.
Here are stats related to rehab admissions and treatment in Broward County:2,3,4,5
Approximately 28% people in rehab reported heroin or other opioids as their primary drug.
Roughly 31% reported marijuana as their primary drug.
Approximately 21% reported alcohol as their primary drug.
About 9% reported cocaine/crack as their primary drug.
Expert Insights

Something that has unfortunately plagued Florida, specifically South Florida, is sober home fraud. One of the most recent cases involved brothers who shuffled patients between two different sober home facilities. The owners of these sober homes were able to bill for treatments that were never provided, bilking insurance companies out of millions of dollars. Among the services that were never provided were medical detox services, therapy sessions, and drug screens. In this case, patients were given a sedative drink, ensuring they would keep coming back to the facility after failing drug tests. They were also given large amounts of controlled substances to keep them intoxicated so they could be recycled through the sober homes over and over again. It is this kind of waste, fraud, and greed that tends to give the addiction treatment industry a bad name that we must continue fighting to overcome. It is my hope that Florida will crack down even further on these bad actors.

~ Rita Milios
Top 5 Drug Rehabs in Pembroke Pines
Below are the top five addiction treatment centers in Pembroke Pines based on the following criteria:
Offering evidence-based treatment
Accreditation
Certifications
Client testimonials / reviews
Arete Recovery
Located in Pembroke Pines, Florida, Arete Recovery offers substance abuse detoxification and a residential program to help you stay sober in the long run. At Arete, you'll have access to group therapy, recreational activities, and individual counseling.

Treatment programs include:

Medical detox

Inpatient treatment

Dual diagnosis

Recreational activities

Group therapy

Individual counseling

Treatment programs are supported by:

The Joint Commission
LegitScript Certified

Location and contact information:
1301 Poinciana Dr
Pembroke Pines, FL 33025
(954) 893-2710
Evoke Wellness at Miramar
Evoke Wellness at Miramar treats addiction at the very core to promote lasting, sustainable recovery. They offer care at every step of your journey, from medical detox to aftercare. You'll find the support, guidance, and evidence-based approach you need at this South Floride rehab center.

Treatment programs include:

Medical detox

Dual diagnosis treatment

Residential treatment

Intensive inpatient program

Veterans program

Medication-assisted treatment

Individual and group therapy

Relapse prevention

Treatment programs are supported by:

The Joint Commission
LegitScript Certified

Location and contact information:
3600 Red Rd #501
Miramar, FL 33025
(833) 819-6066
Recovery First Treatment Center
Located between Ft. Lauderdale and Miami, Recovery First offers inpatient alcohol and drug addiction rehab treatment in a residential setting as well as detox and outpatient treatment.

Treatment programs include:

Safe medical detox

Inpatient residential 

Partial hospitalization program (PHP)

Intensive outpatient program (IOP)

Telehealth

Veteran and first responder services

LGBTQ+ support

Chronic mental health treatment

Individual, family, and group therapy

12-step groups

SMART Recovery

Treatment programs are supported by:

Joint Commission accreditation

National Association for Behavioral Healthcare (NABH) member

Licensed by the Florida Department of Children and Family

Compliancy Group HIPAA Seal

Better Business Bureau A+ Rating

Location and contact information:
4110 Davie Road Extension
Hollywood, FL 33024
(954) 388-7790
United Recovery Project
Located in South Florida, United Recovery Project is a luxury drug and alcohol rehabilitation center. They boast numerous amenities and a low client-to-staff ratio to deliver customized and comprehensive care to those struggling with substance use disorders.

Treatment programs include:

Medical detox services

Residential treatment

Partial hospitalization

Outpatient

Christian rehab services

Family therapy

Medication-assisted therapy

Treatment programs are supported by:

Joint Commission accreditation

LegitScript certification

Location and contact information:
5900 Johnson St
Hollywood, FL 33021
(954) 429-5026
Recovery In Tune
Recovery In Tune offers a full spectrum of care to those battling substance use disorders. Their treatment programs are designed to treat not only addiction but also co-occurring mental health disorders.

Treatment programs include:

Mental health intensive outpatient

Mental health partial hospitalization

Dual diagnosis treatment

Trauma and PTSD treatment

Medication-assisted treatment

Substance abuse intensive outpatient (IOP)

Substance abuse partial hospitalization (PHP)

Outpatient

Treatment programs are supported by:

Joint Commission accreditation

Location and contact information:
6530 Griffin Rd
Davie, FL 33314
(844) 746-8863
Cost of Drug Rehab in Pembroke Pines
Pembroke Pines drug rehabs base their cost of care on several variables, many of which are unique to you. That means costs will vary from facility to facility and even from program to program within a particular facility. Some of the factors that will impact your costs include:
The type of care you need (inpatient vs. outpatient, whether you need detox or medication-assisted treatment, etc.).
Whether you choose a private or publicly funded facility.
The amount of time you spend in rehab (the longer you stay, the more you can expect to pay)
Whether you have insurance and what it covers.
Choosing a facility in-network with health insurance provider.

Whether you qualify for financial aid that covers a portion or all of your treatment costs.
According to the Substance Abuse and Mental Health Administration, there are 23 addiction treatment centers within a 10-mile radius of Pembroke Pines, many of which accept a variety of payment forms.
Of those facilities:6
Within a 25-mile radius of Pembroke Pines, two facilities, both of which offer residential treatment, provide free services for youth and adults who cannot pay.6
Low-Cost and Free Drug Rehab Centers in Pembroke Pines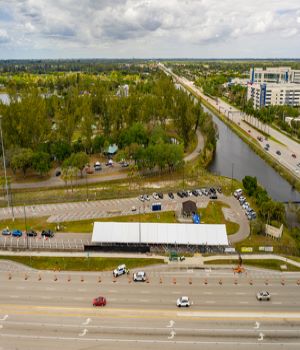 State-funded facilities receive subsidies from the State of Florida and the federal government to operate. This funding allows them to provide treatment at little to no cost for Florida residents with limited financial means and no insurance.
While state-funded rehabs and detox centers in Pembroke Pines are open to anyone, they only provide free and low-cost services to individuals who qualify based on financial need. To be eligible, you must show proof of income, proof of residency, and, generally, proof that you lack insurance.
If you're interested in applying, reach out to the Substance Abuse and Mental Health division of the Florida Department of Children and Families for more information.7 
Sliding-Scale Programs
Pembroke Pines alcohol rehabs that have sliding scale fees assess your income to determine your ability to pay. Generally, these facilities use the U.S. Federal Poverty Guidelines to establish their variable fee scale. This scale requires patients to pay a specific percentage of the program's full fee based on where their household income falls.
Most facilities structure their fee scale so that households with incomes at or below the Federal Poverty level pay the absolute minimum fee. Depending on the facility, that may be $0. Households with incomes that fall between certain multiples of the Federal Poverty Level pay escalating percentages of the full fee as outlined by the scale.9
Scholarships
Rehab scholarships can help bridge the gap between the full cost of your program and what you can afford to pay. Some scholarships can even cover the full cost of your recovery program. Some facilities offer in-house scholarships to patients who need help paying, while others work with outside donor organizations that award funding to qualifying individuals who apply.
Does Insurance Cover Rehab Center Costs?
If you have health insurance, you may be able to use it to pay for drug or alcohol rehab in Pembroke Pines. Under the Affordable Care Act, all private insurance plans purchased from the Healthcare Marketplace must provide some level of coverage for addiction treatment.8 Many publicly funded insurance plans, including Medicaid and Medicare, also cover addiction treatment.
The type of insurance you have and your plan's extent of coverage for behavioral health services will determine just how much your insurance will pay. If your plan has a network, you must choose a facility within that network to use your benefits.
Addiction Treatment Settings
Alcohol and drug rehabs in Pembroke Pines offer several types of programs to accommodate a wide variety of needs and preferences.
Inpatient Treatment
Inpatient programs provide a highly structured, intensive treatment environment that requires patients to live on-site. They use a variety of evidence-based therapies and practices to help patients identify and improve harmful behaviors and build healthy coping mechanisms. It may also involve a medical detox if you need it. A team of medical professionals will help you manage your withdrawal symptoms.
Outpatient Programs
Outpatient programs are available at three levels of intensity: Partial hospitalization programs or PHPs, (also called "day programs"), intensive outpatient programs (IOPs), and standard outpatient. They use the same evidence-based therapies as inpatient programs, but patients can live at home while they undergo treatment.

Dual-Diagnosis Treatment
Dual-diagnosis programs provide integrated treatment for co-occurring substance use and mental health disorders. They use evidence-based addiction and psychotherapies to treat both conditions simultaneously and help stop the progression of both disorders.
Faith-Based Programs
Christian and faith-based programs use a spiritual approach to addiction recovery, integrating practices like prayer, worship, and spiritual counseling into their treatment approach.
Executive Rehab
Executive programs are designed to accommodate the unique needs of high-level professionals. They provide privacy and access to resources like computers, internet, and private conference rooms for patients to continue working.
Telehealth Programs
Telehealth programs provide virtual care via video. Anyone who can't attend in-person treatment can work through therapy online from the comfort of their home.

Demographic-Specific Programs
Rehab programs for LGBTQ+ persons, veterans, teens, men, and women are designed to address the unique challenges and lived experiences of the demographics they serve. They also provide a safe, understanding space for patients to open up, express their needs, and support one another.
How to Choose the Right Pembroke Pines Drug Rehab
When weighing your options for alcohol or drug rehab in Pembroke Pines, think carefully about what your needs and preferences are. Each facility offers a different atmosphere, services, and amenities and has different rules. Some factors to consider when making your choice include:
Treatment setting: Does the facility offer inpatient, outpatient programs, or both? Does it offer on-site medical detox? Which level(or levels) of care do you need?
Payment options: Does the facility take your insurance? If you don't have insurance, can you qualify for sliding scale services or another type of financial aid?
Location: Do you prefer being in a quiet, secluded area or somewhere with a bit more action? Do you want to be closer to the beach?
Treatment philosophy: Might you benefit from a faith-based program that integrates spiritual philosophies? What about a holistic program that implements alternative, whole-person healing therapies like yoga and meditation?
Features and amenities: What kind of features are important to you? Do you want a private room? What about recreational facilities or a pool? Do you need care for a child while you undergo treatment? Might you need transitional housing when you graduate?
Program rules: Does the facility allow visitors? What are the visitation rules? If you smoke, can you smoke on campus? Can you bring your cell phone?
Should You Travel for Drug and Alcohol Rehab in Pembroke Pines?
If you're considering traveling to Florida for alcohol or drug treatment, Pembroke Pines is an excellent place to go. The city is just minutes from the ocean and gorgeous sandy beaches that offer plenty of things to see and do.
Some of the many reasons you might consider traveling to an alcohol or drug rehab in Pembroke Pines include:
You don't have access to the type of care you need where you currently live
You want to get away from your normal environment, which may be triggering or stressful
You enjoy warm, sunny weather and believe Pembroke Pines' climate can help enhance your recovery
Your insurance covers treatment at Pembroke Pines detox centers and drug rehabs
You want to enroll in rehabilitation away from home for privacy reasons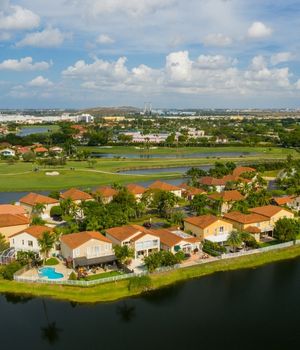 Although Pembroke Pines is located in densely populated Broward County, the city offers a peaceful escape from the hustle and bustle. If you're a big fan of golf, you'll find several courses both within the city and nearby. You'll also enjoy quick access to state highway 820, which will take you directly to the beach.
In the city's older, eastern section, you'll primarily find peaceful, family neighborhoods, a sprinkling of public parks, and several small lakes. This area of town also borders the Everglades and Francis S. Taylor Wildlife Management Area, where you can hike, airboat, and enjoy the state's flora and fauna.
In the city's centrally located downtown area and toward the west side, you'll find a plethora of shops and the Susan B. Katz Theater of Performing Arts. Several more parks and bodies of water are sprinkled throughout these areas where you can get outdoors and enjoy some sun.
Toward the west side of the city, you'll also have quick access to several major roadways that run north and south. If you want to visit a bustling city for the day, either Fort Lauderdale to the north or Miami to the south is a short drive away.
Alcohol and Drug Laws in Pembroke Pines, FL
Florida Marchman Act: This law allows anyone to petition the court to place an individual who poses a substance use-related danger to themselves or others into involuntary treatment. After being admitted, the individual with addiction will undergo a comprehensive assessment and, if necessary, stabilization and treatment.10.

Florida Good Samaritan Law: Under this law, anyone who seeks emergency assistance for an overdose victim can receive limited legal immunity from arrest or prosecution for possession of illicit substances. This law only protects individuals who have small amounts of illicit drugs, not those who appear to be involved in substance trafficking.11

Naloxone Standing Order: This order allows anyone who may be at risk of an opioid overdose to obtain naloxone from a licensed pharmacy without a prescription. Anyone who can help save an overdose victim's life may also acquire the medication from a pharmacy with no prescription. Schools are also legally allowed to stock and administer naloxone under this order.12

Broward Drug Court Programs: The Broward Drug Court program diverts first-time, non-violent criminal offenders without a felony conviction to an addiction treatment program through the Pre-Trial Intervention Program. The Diversionary Treatment Program offers non-violent offenders who are facing prison time the option of going to addiction treatment rather than prison. Both programs last a minimum of one year and aim to restore participants as productive members of society.13

If you're seeking treatment for addiction and need help finding the right facility for your needs, we're available 24/7 to assist you. Call our free helpline at 800-405-1685 (
Who Answers?) to speak with a treatment support specialist who can help you explore accredited alcohol and drug rehab centers in Pembroke Pines.