Substance Abuse Statistics in Miami Gardens
Let's break down the impact drug and alcohol misuse has on Miami Gardens and Miami-Dade County:1,2,3,4
3,775
In 2021, 3,775 adults in Miami-Dade County entered substance use disorder treatment.
1,966
The county had 1,966 emergency department visits for non-fatal drug overdoses in 2020.
35.8%
35.8% of adults in Miami-Dade County are binge drinkers, which is higher than the state and national percentages.
Paying for Alcohol and Drug Treatment Centers in Miami Gardens
Licensed drug and alcohol rehabs in Miami Gardens and the surrounding area offer a variety of ways to pay for treatment, which can include:

State-funded rehab: State-funded rehab centers receive grants from the state of Florida or the federal government to help cover treatment costs. You typically need to meet residency and income requirements to qualify. State-funded rehabs can include methadone clinics which are designed to specifically treat opioid addiction.
Grant-funded rehabs: Federal agencies such as the Substance Abuse and Mental Health Services Administration provide grants to some Miami Gardens rehabs. This money can then cover the cost of all or part of your treatment.
Sliding scale plans: Some treatment programs offer rehab scholarships. You can apply directly to the program or seek out a third-party organization that offers scholarship money for addiction treatment.
Some free drug and alcohol rehab options near Miami Gardens include:
Jefferson Reaves House
New Horizons Community Mental Health Center
Miami Dade New Direction Residential Treatment Program
Medicaid, Florida Children's Health Insurance Program, and Medicare
There are drug or alcohol rehab centers in Miami Gardens that accept government-funded health insurance programs such as Medicaid and Medicare. To be eligible for Florida Medicaid, you must meet the following requirements:5
Florida resident
U.S. national, citizen, permanent resident, or legal alien
Pregnant or responsible for a child 18 years old or younger
Blind or have a disability or family member in your home with a disability
65 years old or older
Medicaid covers various types of substance use disorder treatment, including inpatient and outpatient services.
If you do not qualify for Medicaid, you may be able to take advantage of the Florida Children's Health Insurance Program. To be eligible, you must be uninsured and ineligible for Medicaid and meet one of the following:6
18 years old or younger
Pregnant
Primary caregiver with a child 18 years old or younger
Medicare is designed for people 65 years old or older or younger than 65 and disabled. To minimize the cost of treatment, you'll need to find a Miami Gardens drug or alcohol rehab that accepts one of these insurance options.
Private Insurance
One of the most common ways to pay for a Miami Gardens drug or alcohol rehab is through private insurance. BlueCross BlueShield, Florida Blue, Magellan, Molina Healthcare, and BayCare Health System are some popular private insurance options in and around Miami Gardens. Finding a rehab that accepts your insurance plan can help reduce out-of-pocket costs and make treatment more affordable.
Local Information: Getting to and Around Miami Gardens
Attractions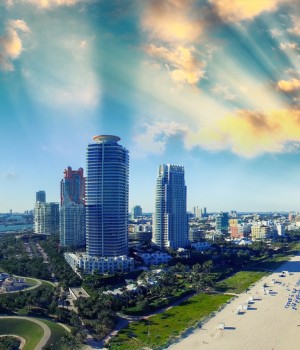 Miami Gardens's location near the heart of downtown Miami puts you close to all the amenities that bring people down to South Florida. You're close to beaches, art galleries and museums, shopping, and dining districts, making the Miami area a famous tourist destination. Whether you've chosen to go to rehab in Miami Gardens or are visiting the area, there are a few things you'll want to know about the city.
Transportation
It's easy to travel to Miami Gardens. It's just a short 20-minute drive from Miami International Airport and close to major highways. The Miami Gardens Express trolley offers several stops at key points of interest throughout the city. This bus system works in tandem with the county's current transit system, which is available throughout Miami Gardens.
Hotels
Since it's home to a major football stadium, there are plenty of hotel options available for all budgets along with shops and restaurants. In addition to football games, the stadium also hosts concerts, tennis tournaments, and major music festivals.
Miami Gardens is known for its ethnic food scene including Ethiopian and Caribbean restaurants and other eateries dedicated to traditional soul food. While you're in the city, you can also check out Miami Carol City Park and the Sunshine State Arch.