Expert Insights

I was surprised to learn that — according to an article in the news — many folks struggle to stay in recovery after completing traditional treatment programs. That's where a new idea was born for a nonprofit, called Recovery Unplugged. I love their idea of using music as a catalyst for positive and long-lasting recovery. So often people in recovery benefit from a creative outlet and, as these guys say, everyone loves music. It also is a great medium for recovery as it not only allows folks to express themselves, but connect with others, and experience the enjoyment of music. Recovery is hard work so adding lightness and enjoyment, while building the other essential components of process and community, could have a real impact on folks' long-term treatment outcomes.

~ Lesley Wirth
Top 5 Drug Rehabs in Hollywood, Florida
Below are the top five addiction treatment centers in Hollywood based on the following criteria:
Offering evidence-based treatment
Accreditation
Certifications
Client testimonials / reviews
Recovery First Treatment Center
Located in Hollywood, Florida, Recovery First Treatment Center provides inpatient detox in a residential setting, along with outpatient programs designed to support detox and continued sobriety. Their evidence-based programs promote personal responsibility while focusing on three primary stages of healing, which are withdrawal management, denial management, and relapse prevention.

Recovery First Treatment Center specializes in:

Medically Supervised Detox
Residential
Outpatient
Aftercare

Treatment programs are supported by:

Location and contact information:
4110 Davie Road Extension
Hollywood, FL 33024
(754) 704-8529
Principles Recovery Center
Located in Davie, Florida, Principles Recovery Center is a rehab center providing substance abuse treatment programs that focus on a multi-level treatment process. They offer Partial Hospitalization (PHP), Intensive Outpatient (IOP), and Outpatient services.

Principles Recovery Center specializes in:

Medical Detox
Residential
Partial Hospitalization
Intensive Outpatient
Outpatient
Aftercare
Teletherapy
Family Programs
Adolescent Track

Location and contact information:
4343 State Road 7
Davie, FL 33314
866-614-5882
United Recovery Project in Hollywood, FL
Located in South Florida, United Recovery Project is a drug and alcohol rehabilitation center. They boast numerous amenities and a low client-to-staff ratio to deliver customized and comprehensive care to those struggling with substance use disorders.

United Recovery Project specializes in:

Medical detox services
Residential treatment
Partial hospitalization
Outpatient
Family therapy
Medication-assisted therapy

Treatment programs are supported by:

Joint Commission
LegitScript Certified

Location and contact information:
5900 Johnson St
Hollywood, FL 33021
(954) 429-5026
Compassion Behavioral Health
Compassion Behavioral Health, located in Hollywood, Florida, provides customized addiction treatment for people seeking recovery. They provide various levels of care for clients requiring treatment for mental health and substance abuse disorders. With individualized rehabilitation for men and women, they strive for long-term recovery and sobriety with each and every client.

Compassion Behavioral Health specializes in:

Medical detox
Inpatient programs
Partial hospitalization program (PHP)
Outpatient
Intensive outpatient program (IOP)
Family therapy
Medication management

Treatment programs are supported by:

The Joint Commission
LegitScript Certified

Location and contact information:
1 Oakwood Boulevard
Hollywood, FL 33020
954-505-2200
Serenity Oaks Wellness Center
Serenity Oaks Wellness Center is a unique, full-service addiction and mental health treatment facility. Treatment is individually based on cross-disciplinary and evidence-based practices for the individual's unique treatment goals. They encourage clients to open their minds and hearts the transformative power of recovery.

Serenity Oaks Wellness Center specializes in:

Medical detox
Inpatient programs
Partial hospitalization program (PHP)
Outpatient
Intensive outpatient program (IOP)

Treatment programs are supported by:

Location and contact information:
4200 Southwest 54th Court
Fort Lauderdale, FL 33314
833-725-0071
How Does Hollywood Compare in Alcohol and Drug Use?
Also known as the "Diamond of the Gold Coast," Hollywood is a city located in southeast Broward County on Florida's southern Atlantic Coast. Home to over 160,000 residents, it's only 10 minutes south of Fort Lauderdale and 25 minutes north of Miami.1 However, the Sunshine State has been dealing with increasing rates of drug addiction and drug overdose deaths.2 If you or someone you love is struggling, there are 100 accredited alcohol and drug rehab centers in Hollywood and the surrounding area that can get you on the path to recovery.3
The city of Hollywood is located in Broward County, which has experienced a rise in drug and alcohol-related overdoses and crime in recent years. According to the Centers for Disease Control and Prevention:1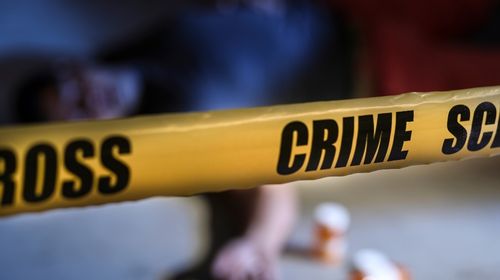 Drug overdose deaths rose 63% between 2018 and 2020.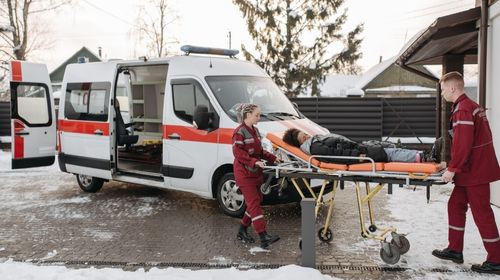 Alcohol-related overdoses rose 25% during that same period.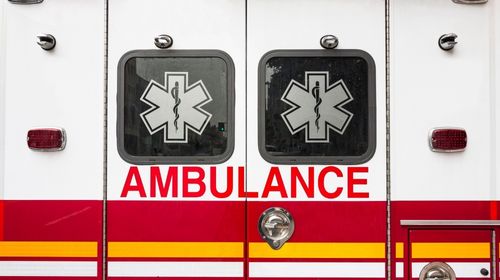 Broward County has a high overdose rate at 66.3 overdoses per 100,000 residents in 2020.
How Expensive is Drug Rehab in Hollywood?
If you're considering rehab, you probably want to know exactly what the costs entail. That depends on various factors, such as:
Treatment setting (inpatient versus outpatient rehabs) is the main determining factor, as the cost of room and board can be considerably higher than the therapy itself
The type of amenities you're looking for, such as being able to use a fitness center and pool as part of your therapy
Length of time and frequency of attending rehab, as the cost tends to be per session
How you plan to pay for treatment, such as with your health insurance or a medical loan
Some ways to keep the cost of care down include moving to an area with a low cost of living, avoiding major cities, or moving close to friends and family so they can help support you during recovery. You could also look for alternative ways to raise money for treatment, such as by crowdfunding online or asking your relatives.
Are There Low-Cost and Free Drug Rehab Centers in Hollywood?
State-Funded and Sliding Scale Fees: If you're one of the millions of Americans who are underinsured or have no health insurance, there are still options that can help. State-funded rehabs that offer free or low-cost care are the first place you can look and can be found by reaching out to your doctor or your local health and human services agency. They might be able to offer sliding-scale fees that are lower for low-income clients or scholarships that pay for all or some of the cost of care.
Scholarships: Reach out to the facilities you're interested in, even if you don't think you have enough funds to pay for the cost of treatment. Many centers accept Substance Abuse and Mental Health Services (SAMHSA) block grants, which enable them to offer scholarships for individuals who can't otherwise pay for treatment. According to SAMHSA, there are five rehabs within five miles of downtown Hollywood, one of which uses block grant funding.2
Using Health Insurance to Pay for Treatment: Using your health insurance coverage is a great way to cover the cost of drug rehab in Hollywood. If you have health insurance through your employer or are signed up for a provider of the health insurance marketplace or otherwise, call the number on the back of your insurance card. They'll be able to direct you to the programs that accept your insurance and let you know what services are covered and what your out-of-pocket costs would be.
Choosing the Right Level of Care
Make sure to choose a rehab that has programming appropriate to your needs as well as your lifestyle.
Inpatient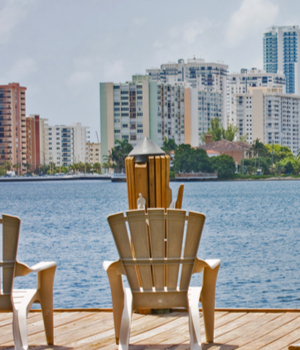 Medical Detox: The first step in your journey if you face withdrawal symptoms and need a hand from a doctor to kick the habit is to enter a detox program. Detox programs have the medical staff and facilities needed to make sure you can safely go through withdrawal with as few symptoms as possible.
Residential Treatment: Once you've finished detox, the facility will arrange transportation for you to enter a residential program if you so choose. Some detox centers are built within a rehab center, but usually not. If you've decided to attend treatment within your community, there are a range of outpatient programs available.
Outpatient
Partial hospitalization programs (PHPs): These are the closest outpatient option to residential care, with daily visits and medical supervision to get you through the worst stages of recovery.
Intensive Outpatient Programs (IOPs): If you don't need daily treatment, look into intensive outpatient programs that have a minimum of nine hours per week but are split up over several days.3 IOPs tend to be flexible, giving clients a range of schedules to choose from.
Standard Outpatient: The final step down in the continuum of care is to standard outpatient programs (SOPs) that provide single visits per week, as well as regularly scheduled phone conferences with your therapist or addiction counselor. These programs typically ask clients to also go to a community support group and provide referrals for you to explore.
Finding Specialized Drug Rehabs in Hollywood
In addition to rehabs specific to your stage in the continuum of care, there are specialized programs for different populations. If you want to attend rehab in the same social group as you, look for a specialty program:
Rehab for specific populations: Programs for veterans utilize trauma-informed care and life skills teaching in programs to help vets re-acclimate to society after war and addiction. These also tend to accept military health insurance and Medicare.
Faith-Based: Christian and faith-based programs focus on connecting you with God or a higher power as you journey toward recovery. These programs often include prayer, Bible readings, and fellowship with your peers in addition to treatment.
Telehealth: Telehealth alcohol and drug rehab centers in Hollywood offer care online through mediums such as your computer or phone. These programs can be convenient because they offer the same type of treatment as many outpatient programs without the need to leave the comfort of your own home.
Dual diagnosis: Dual-diagnosis care offers treatment for both substance use disorders and mental illness. Dual-diagnosis programs are uniquely equipped to treat those who suffer from mental illness and substance use disorders, or alcoholism.
Executive: Executive centers are tailored to your needs as a busy professional. These alcohol and drug programs often offer access to conference rooms, phones, and wireless internet to allow you to get your work done while also working toward your recovery.
Should You Travel for Drug and Alcohol Rehab in Hollywood?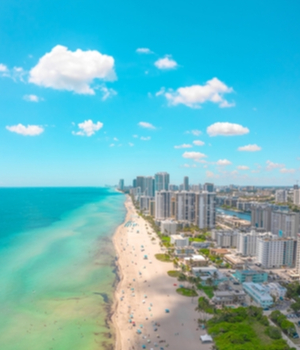 If you want to spend your time in rehab in a warm, sunny location that will enhance your healing, think about visiting Hollywood. This area of Florida is known for its lush tropical landscape, with mangrove trails, endless stretches of beach, and the thriving art scene. Residents and visitors alike enjoy spending time at the city's most interesting locations, such as:
The ArtsPark at Young Circle, with an outdoor amphitheater for local performers to entertain from
The Anne Kolb Nature Center wildlife reserve and aquarium
The Hollywood Beach Boardwalk is a popular place to hang out and enjoy the beach and its variety of unique shops and restaurants
Hollywood also is conveniently located between major cities Miami and Fort Lauderdale, making it a comfortable place to nest when not exploring the east coast.
In north Hollywood, such as in the Emerald Hills neighborhood, residents love the beautifully manicured city streets and a variety of places to shop and eat, like the Yellow Green Farmers Market.
Boulevard Heights in the west is home to plenty of places to work, shop, eat, and play, including the Extreme Rage Paintball Park and the nearby Broward College South Campus. Further south is the Hollywood Hills and Lawn Acres neighborhoods, with big shopping centers as well as golf parks to keep you busy when you aren't in treatment.
If you want to live closer to the beach, head east toward Hollywood Beach. This area is nothing but stretches of sand and glittering water, and it's where the art scene thrives at locations like the Hollywood Art and Culture Center.
Alcohol and Drug Laws in Florida
To help protect residents from the harm caused by addiction, there are several laws in place in Florida.
Marchman's Act: In Florida, you can be forcibly admitted into a rehabilitation facility if you pose a threat to yourself or others because of your drug use or alcoholism. Law enforcement must take you to court to get an evaluation, during which time you'll be able to consult your lawyer or get a public defender. It should be noted that providing false information to law enforcement to accomplish an involuntary commitment of someone is a felony and punishable by a fine and jail time.

Naloxone Use Good Samaritan Law: If you're in the presence of someone experiencing an overdose, you can administer Naloxone to them to reverse the overdose and prevent their death without being prescribed the medication yourself. Pharmacists can provide Naloxone kits and train family members and friends of people who are at risk of overdosing, in addition to emergency personnel and health care workers.

Federal Family and Medical Leave Act (FMLA): Federal laws under FMLA require most employers to provide unpaid medical leave to employees without discrimination. If you need to seek treatment, you can take up to 12 weeks of unpaid leave in Florida, with the promise that your job or a similar position (at the same wage) will be waiting for you when you return.

If you need specialized treatment and counseling for your addiction, give us a call at 800-405-1685 (
Who Answers?) . We're here 24/7 to answer your questions, verify your insurance, and point you in the direction of the best accredited alcohol and drug rehab centers in Hollywood for you.