Extracare Health Services Counseling Centers
141 New Jersey 34
Matawan, NJ 07747
Get Help Now - 866-312-4647
Who Answers?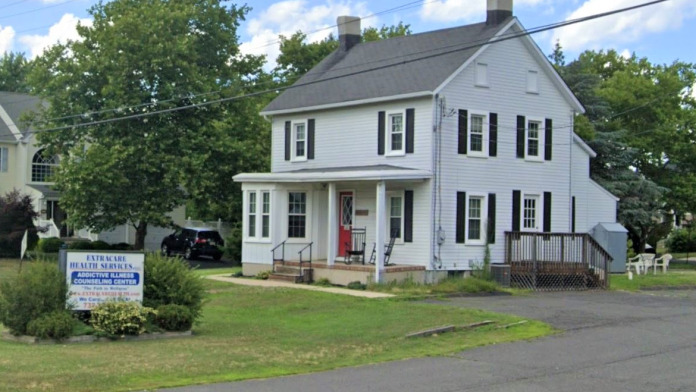 Amenities
Private setting
Residential setting
Addiction Treatment Programs
Adult Program
Alcohol Rehab
Cognitive Behavioral Therapy
LGBTQ Friendly Rehab
Men's Rehab
Opioid Rehab
Rational Behavior Therapy
Senior Drug & Alcohol Rehab
Women's Rehab
Young Adult Program
Levels of Care
Outpatient Rehab
Aftercare Support
Dual Diagnosis
Insurance
Private insurance
Self-pay options
Sliding scale payment assistance
Contact Extracare Health Services Counseling Centers
732-721-3835
extracarehealth.com
Location Details and Hours
Other Facilities Near Matawan
Thumbnail
Name
Address
Phone
Treatment
Insurance

Stress Care of New Jersey Matawan

4122 Route 516
Matawan, NJ 07747

732-679-4500

Detox

Outpatient

Medicaid

Private

Recovery Centers of America at Raritan Bay Outpatient

901 Ernston Road
South Amboy, NJ 08879

855-482-9385

Inpatient

Outpatient

Private

Central Jersey Comprehensive Treatment Center

111 State Route 35
Cliffwood, NJ 07721

866-679-7731

Detox

Outpatient

Medicaid

Private

YMCA Counseling and Social Services Outpatient Office

166 Main Street
Matawan, NJ 07747

732-290-9040

Detox

Outpatient

Medicaid

Private

Clarity Treatment Center

262 State Street
Perth Amboy, NJ 08861

732-442-3535

Outpatient

Medicaid

Private

Innerspace Counseling

2433 Route 516
Old Bridge, NJ 08857

732-332-8270

Outpatient

N/A
More Addiction Facilities Near Matawan
View more listings near Matawan or search by the letter of cities in New Jersey.
View More (A)
Rate by Category and Submit a Review!
Find a Rehab Center
Select a state to find options for rehab centers in your area.
Browse By State