Alcohol and Drug Use Statistics in Wilmington, DE
Within the past few years, Wilmington and the surrounding New Castle County have experienced an increase in substance misuse. Here are some data concerning drug and alcohol misuse in New Castle County:1, 2, 3
20%
In 2020, 20% of adults reported excessive drinking.
23%
A total of 23% of motor vehicle deaths involved alcohol-impaired drivers.
Local Information: Everything You Need to Know About Wilmington, DE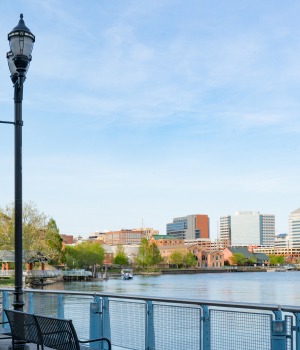 Wilmington is known for its gorgeous architecture, numerous museums, and beautiful parks. Wilmington also is known for its family-friendly attractions and experiences.
If you are thinking about getting treatment for substance misuse, you may be considering attending a Wilmington drug or alcohol rehab center. Whether you are seeking a free rehab or one that offers detox, you can find a drug or alcohol rehab in Wilmington to meet your needs. You may even have a loved one who is considering attending rehab in the city. Here are some valuable tips to help you on your travels:
You can get to Wilmington from the Philadelphia International Airport and take a taxi or ride share like Uber or Lyft into the city.
You can also take the Amtrak train into the heart of the city.
Wilmington has a number of different hotel and motel options for any budget.
Wilmington is quite walkable, and many errands can be accomplished by walking. Wilmington is also moderately bike-friendly. You still may wish to plan for your own transportation before arriving.
If you like local history, Wilmington has many different museums like the Hagley Museum and Library, the Rockwood Park and Museum, and the Delaware Art Museum.
If you'd like to enjoy relaxing in nature, you can enjoy the Bellevue State Park, Russell W. Peterson Wildlife Refuge, and the Brandywine Creek State Park.
For fun dining, unique shopping, and people-watching, you can visit the Wilmington Riverwalk.
If you want to enjoy some family-friendly fun, you can visit the Delaware Children's Museum.
If you enjoy theater, you can visit the Delaware Theatre Company, which is the largest professional theater in the state.
Resources
Delaware Health and Social Services. (2022). Delaware Environmental Public Health Tracking Network: New Castle County.
University of Wisconsin Population Health Institute. (2022). County Health Rankings and Roadmaps: Delaware-New Castle.
National Highway Traffic Safety Administration. (2022). Persons Killed by State: Delaware-New Castle.