Drug and Alcohol Use Statistics in Bristol, CT
To better understand the prevalence of drug and alcohol use in Bristol, here are some of the statistics for Hartford County over the past few years:1,2,3

Levels of Substance Abuse Care
Various levels of addiction treatment are available to meet different needs. Some Connecticut residents start with inpatient treatment and work their way through the continuum of care, while others begin their recovery at a less-intensive level.
Medical Detox
Detox is often a first necessary step before you can begin other formal treatment programs. It is the process of safely and comfortably removing drugs or alcohol from your system. It occurs in a supervised setting, such as a hospital or inpatient rehab facility.
Inpatient Drug and Alcohol Rehab
During residential treatment, you live at a rehab facility and receive 24/7 supervised care. Treatments typically include individual and group therapy, as well as medication and recreational therapy.
Partial hospitalization programs (PHPs)
PHPs allow you to receive treatment at a hospital while living at home. Services are similar to inpatient programs, but you return home during non-treatment times.
Intensive Outpatient Programs (IOPs)
IOPs allow you to attend counseling several days each week while spending the rest of your time fulfilling other obligations such as work or school.
Standard Outpatient
Standard outpatient is the least intensive treatment option. It involves one to two hours of treatment per week. This low-supervision level is appropriate for highly motivated people with a strong support system.
Relapse Prevention
Relapse prevention, also referred to as aftercare, begins once you complete a rehab program. It includes ongoing support through continued therapy, support groups, and other care programs.
How to Pay for Substance Addiction Treatment in Bristol, Connecticut
Private Insurance
The Mental Health Parity and Addiction Equity Act requires all insurance providers to cover substance abuse treatment to some extent. Connecticut residents should contact their provider to learn about specific coverage, including required copays or deductibles.
Connecticut Medicaid
Medicaid is a government program that pays for health services for low-income individuals. The Medicaid programs in Connecticut are HUSKY A, HUSKY C, and HUSKY D. Children and their caregivers with a family income of less than 185% of the poverty level, as well as pregnant women whose income is less than 250% of the poverty level are eligible for HUSKY A. Individuals who are aged, blind, or disabled may be eligible for HUSKY C. Single adults whose income is below 56% of the federal poverty level may qualify for HUSKY D.2 Under these programs, Connecticut residents can receive coverage to pay for substance abuse treatment services.
Connecticut Medicare
Connecticut Medicare is the federal health insurance program that provides coverage for Connecticut residents who are 65 and older and for certain disabled residents. If you are eligible for Railroad Retirement or Social Security benefits, you qualify for Medicare. You can use this program to cover the cost of addiction treatment services, however, not all rehab facilities accept this method of payment.
Sliding Scale Rehabs
Sliding scale rehabs charge each Connecticut resident what they can afford based on their income. Proof of income is usually required to qualify. These options are not always advertised, so it's important to inquire about them.
TRICARE in Connecticut
Connecticut TRICARE (East region) is a government program that offers health insurance coverage to military personnel, veterans, and their dependents. TRICARE coverage includes addiction treatment services, such as rehab and medication-assisted treatment.
IHS-Funded Drug Rehabs
Drug rehab services funded by the Indian Health Service provide free addiction treatment to Alaskan Natives and Indigenous people in the U.S.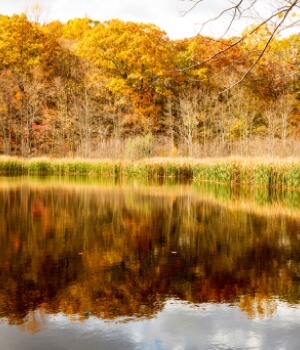 Traveling to and Within Bristol, CT
Bristol offers many beautiful natural settings to enjoy such as Lake Compounce, Rockwell Park, and Pine Lake Adventure Park. Along with the natural settings, there are plenty of historical sites, shopping areas, and dining options. If you are considering attending a rehab in Bristol or visiting a loved one getting help in a Bristol alcohol rehab, here are some travel tips for you:
The nearest airport to Bristol is Hartford Barnes Apt (BNH) Airport, which is 14 miles away. Other nearby airports include Hartford (BDL) 22.5 miles away and New Haven (HVN) , which is 28.2 miles away.
The New Britain Transportation Company (NBT) operates 10 bus routes in Berlin, New Britain, Cromwell, Newington, Plainville, Bristol, and Meriden.
Uber, Lyft, and taxi services are available by request throughout the area as another option for transportation.
There are many hotels in the area and in nearby cities for quality accommodations during your stay.
Bristol is an excellent choice for treatment. Whether you choose to travel to Bristol for treatment or not, you will find many quality drug and alcohol rehabs in cities across the United States. If you need help finding treatment options that are right for you and your addiction, please call 800-405-1685 (
Who Answers?) to speak to a specialist who can help you find a rehab center that meets your needs.
Connecticut Alcohol and Drug Laws
Connecticut policy makers have passed the following laws to govern substance use and abuse and protect its citizens:1
Naloxone Access: In 2018, Connecticut lawmakers increased access to Naloxone (an opioid overdose antidote). Pharmacists and practitioners in Connecticut can distribute this medication to public organizations and provide it to people without a prescription. The end goal is to prevent deaths from overdose.
Good Samaritan Laws: These laws protect Connecticut residents who seek or receive emergency medical care for an overdose. It gives them immunity from legal repercussions for the use or possession of illegal substances, to encourage them to call emergency services in the event of a possible overdose.
Health Insurance Laws: As of 2017, Connecticut law requires most group and individual insurance policies to provide medically necessary detox and other recovery services to those who are diagnosed with substance use disorder. The laws also prohibit insurance policies from requiring prior authorization for opioid antagonists.
Limits on Opioid Drug Prescriptions: Since 2017, Connecticut lawmakers have passed laws to reduce the maximum quantity of opioids that can be prescribed to minors. The laws also increase the amount of education provided to patients about opioid risks.