Behavioral Healthcare Providers
1375 East Schaumburg Road
Schaumburg, IL 60193
thecenterforbehavioralhealth.com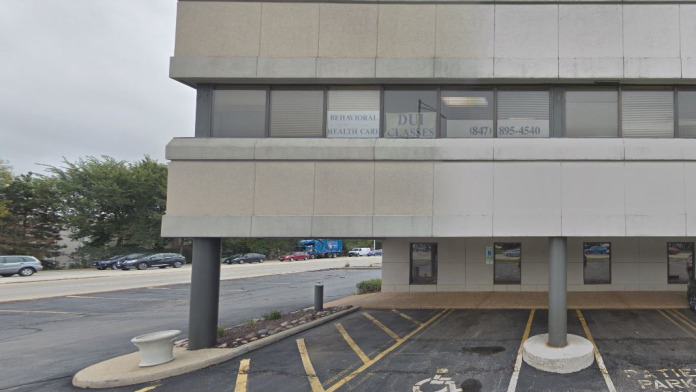 Addiction Treatment Programs
Adult Program
Men's Rehab
Women's Rehab
Young Adult Program
Levels of Care
Alcohol Rehab
Dual Diagnosis
Opioid Rehab
Outpatient Rehab
Detox Treatment
Aftercare Support
Cognitive Behavioral Therapy
Rational Behavior Therapy

If you or someone you love is experiencing a substance use disorder, help is available.
800-926-9037
Who Answers?
Location Details and Hours
Other Facilities Near Schaumburg
Thumbnail
Name
Address
Phone
Treatment
Insurance

AMITA Health Medical Group Family Medicine Schaumburg

25 East Schaumburg Road
Schaumburg, IL 60194

847-985-9390

Outpatient

Private

Medicaid

AMITA Health Foglia Family Foundation Residential Treatment Center

801 Gloucester Drive
Elk Grove Village, IL 60007

847-981-5900

Detox

Inpatient

Private

Medicaid

Kenneth Young Center

1001 Rohlwing Road
Elk Grove Village, IL 60007

847-524-8800

Outpatient

Medicaid

Private

HPR Treatment Centers TMS Therapy

455 South Roselle Road
Schaumburg, IL 60193

630-635-7011

Inpatient

N/A

AMITA Health Alexian Brothers Medical Center Elk Grove Village

800 Biesterfield Road
Elk Grove Village, IL 60007

847-437-5500

Outpatient

Private

Medicaid

Schaumburg Interventions and Counseling Center

1340 Remington Road
Schaumburg, IL 60173

847-882-8908

Outpatient

Detox

Private
More Addiction Facilities Near Schaumburg
View more listings near Schaumburg or search by the letter of cities in Illinois.
View More (A)
Rate by Category and Submit a Review!
Find a Rehab Center
Select a state to find options for rehab centers in your area.
Browse By State