Alcohol and Drug Use Statistics in Palatine, IL
Most people are well-aware of the dangers associated with opioids. However, not many people are aware of the extent of those dangers. Let's take a look at the impact opioids have had on Cook County:

43%
The opioid-related death increase was also at its highest rate for the age group between 35 and 44 years old, with the number of deaths increasing by an average of 43% within the one-year period.3
29%
Cook County also saw an increase in methadone-related deaths that were on average 2.5 times higher than the national average, which was shown to have increased by 29% from the previous year.3
Traveling to and Within Palatine, IL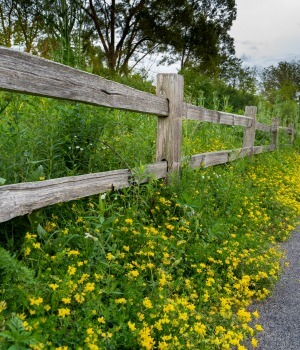 If you're planning to attend an inpatient alcohol or drug rehab in Palatine or nearby, it's a good idea to get to know the area first. If you're planning to visit a loved one attending a drug or alcohol rehab or detox center in Palatine, you'll need to know how to get there and get around with ease.
Here are some tips to make your travel plans easier:
The closest major airport is the Chicago O'Hare International Airport, which is roughly 11 miles away.
Palatine is served by the Palatine Metra train lines as well as public buses. There are also plenty of rideshares available, including Lyft, Uber, Ola, and Didi.
Palatine is considered very walkable, although you'll likely have to arrange for transportation for certain activities.
There's no shortage of hotels, motels, and bed and breakfasts in and near Palatine for your stay.
Some of the most popular things to do in Palatine include visiting the George Clayson House Museum, shopping in Deer Town Center, enjoying the Deer Grove Forest Reserve, and teeing off at one of the many golf course resorts.
Resources
Illinois Department of Human Services. (n.d.). The Opioid Crisis in Illinois: Data and the State's Response.
Cook County Government. (2022, January 26). Cook County Opioid Overdoses for 2021 Set to Surpass 2020 Numbers.
Cook County Public Health. (2022, June). Opioid-Involved Overdose Deaths in Cook County, IL.