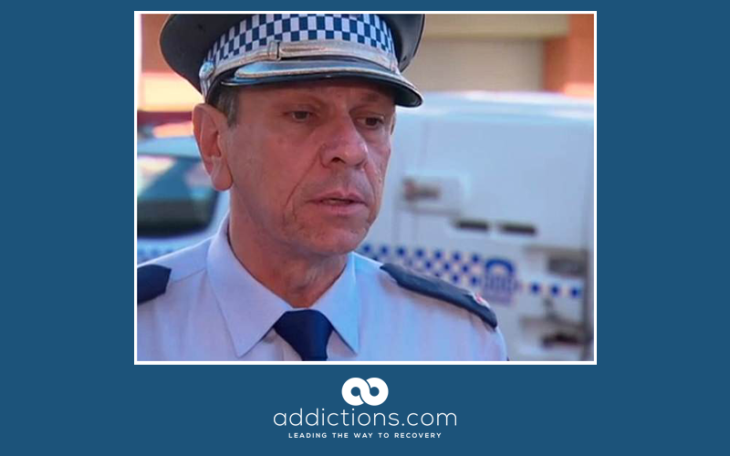 More than a dozen people were arrested for drug offenses at a massive dance party in Sydney over the weekend, while several others were taken to hospital with serious drug complications.
Police used drug-sniffing dogs to search more than ten percent of the estimated 14,000 partygoers at the Midnight Mafia event Saturday night. They arrested 13 people and cited 32 others for having drugs – mainly ecstasy pills – on their persons.
One woman, age 21, was arrested carrying cocaine as well as 1,600 ecstasy pills, which contain the psychoactive compound MDMA. Police cited her and ordered her to appear in court May 25, according to local news reports.
Another woman, also 21, was arrested and denied bail after police found 550 ecstasy pills on her. A third woman was found with 200 pills and was also ordered to appear in court May 24.
Meanwhile, nearly 300 people required some form of medical treatment from paramedics at or after the event, including three people who were hospitalized with serious problems. One woman, age 25, was said in local reports to be "fighting for her life" in a local hospital. She was not named.
In total, police confiscated about 3,500 ecstasy pills at the event, which was set up and overseen by Hard Styles United.
Police searches slowed down entry to the venue, Sydney Showground, and some ticketed customers said they were not able to get in or were even prevented from entering the party. A few complained that even after police found nothing on them during searches, they were nevertheless banned from entering the venue.
The event billed as the "City of Dragons," was completely sold out, according to social media posts. Acts scheduled to perform Saturday night included Project One, Angerfist, Da Tweekaz, E-Force, Audiotricz, Luna, Noisecontrollers, Sub Sonik, Ran-D, Atmozfears, Gunz for Hire, Miss K8 and Wildstylez.
A spokesman for the South West Metropolitan Region Enforcement Squad said police had confiscated more drugs at this event than at any previous one. He said that police messages about drug searches and the danger of ecstasy were not sufficient. Police plan to continue aggressive searches and arrests of people carrying drugs at future events.
Tests on pills at another recent music festival in Canberra found two tablets that would've been fatal if taken, according to media reports. Organizers at that event offered free chemical analysis of tablets at testing stations. More than half the drugs studied there were impure, and some had toothpaste and paint in them.