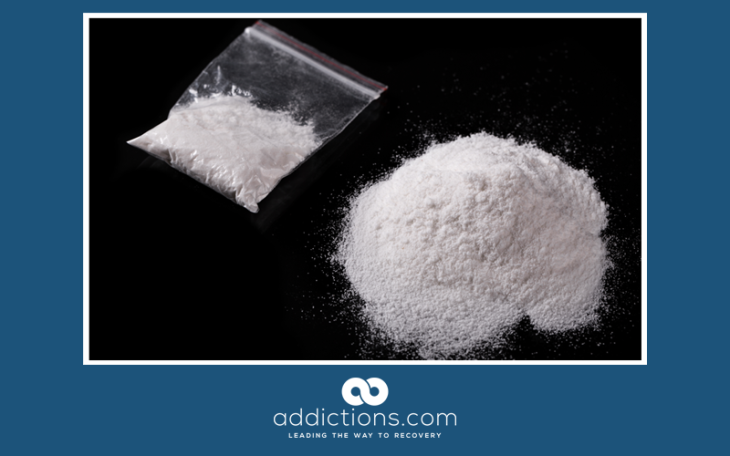 The CDC has warned that cocaine laced with fentanyl is causing a new and worrying increase in drug overdose deaths.
New reports have revealed a staggering 50% rise in overdoses despite current Government initiatives created to fight the current opioid crisis.
This surge in overdoses, measured in 10 States including Massachusetts, has been attributed to a worrying new trend for adding potent drug fentanyl to cocaine to create what is known as a 'speedball.'  Not to be confused with the term 8 Ball (a slang term for taking 1/8 of an ounce of powder cocaine in one go). The idea behind 'speedballing' is that the combined drug provides the rush of a stimulant but with the calming effect of a drug which depresses the nervous system.  Not only is this a dangerous combination but, police and physicians believe that many users may not be aware that they are ingesting the deadly mixture, believing, instead, that they are taking straight cocaine.
50 times more potent – and more deadly – than heroin, fentanyl is an opioid used primarily as a painkiller and anesthetic.  Known to be the drug which caused the death of rock star, Prince, last year, fentanyl is powerful, highly addictive and can cause death even in small amounts.
Last year, a Massachusetts mother, Lisa Bennett, claimed that her 32-year-old son died as a result of this new deadly cocktail.  Taunton native, Lisa, was aware that her son had issues but insists that he had taken the combination in the belief that it was just cocaine.
Lisa's story is reinforced by others across the country who report experiencing extreme and unexpected reactions after taking what they thought was cocaine.
Unlike many States, Connecticut registers drug combinations at the time of autopsy and has reported that the number of overdose deaths where both cocaine and fentanyl were present has increased by over 420 percent in the last three years in the State.  In New England, officials have confirmed that last year, seven percent of all the cocaine seized in the State was found to contain fentanyl – an increase of four percent from the previous year.
The new figures are a particular concern as they come at a time when President Trump has introduced some different initiatives in an attempt to beat the current opioid epidemic in the United States.