Reading Time: 8 minutes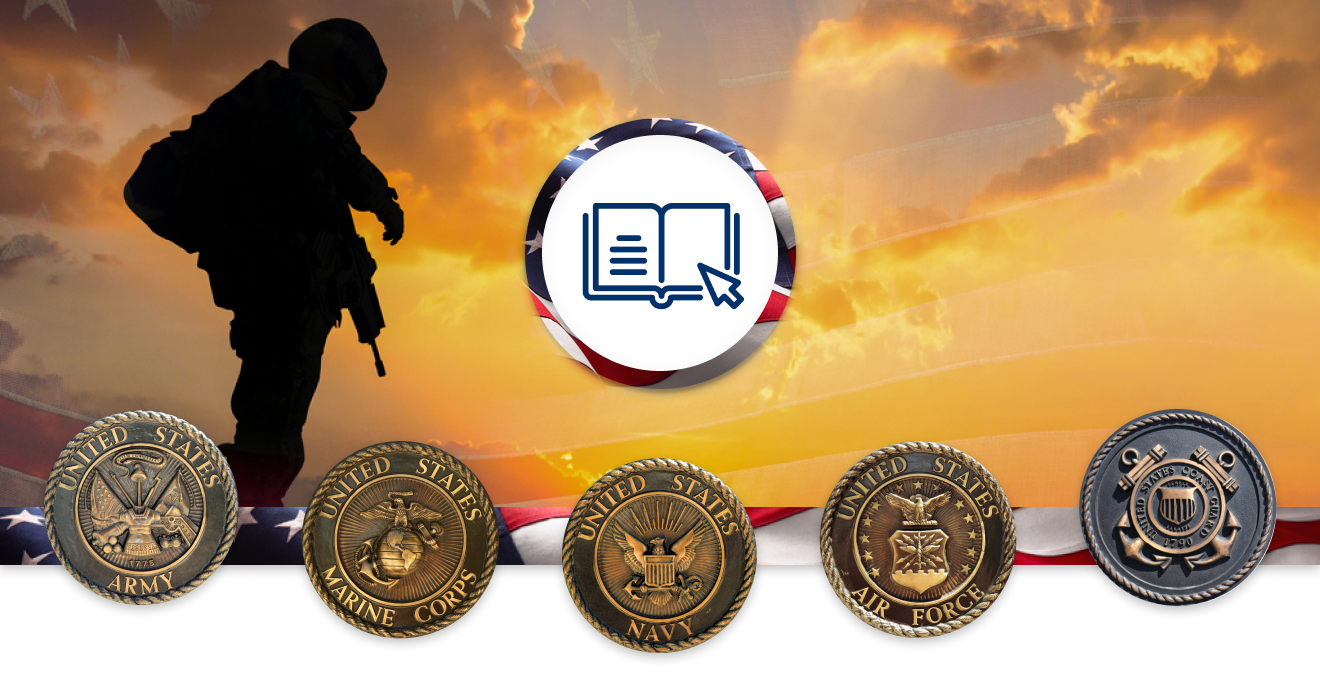 30 Veteran and Military Addiction & Mental Health Support Resources
In the process of defending our nation's liberty, many service members experience extreme stress and trauma. When those emotional stressors are combined with the unique pressures Veterans face, coping can become extremely difficult. Drug and alcohol abuse is a concern among veterans – particularly abuse of alcohol and opioids. Thankfully, supportive resources for addiction and mental health are readily available to help members of this community thrive in recovery.
Veteran Addiction Statistics
More than 10% of U.S. Veterans have been diagnosed with a substance use disorder (SUD). And while that may seem like a small percentage, it's important to take into consideration that we currently have 17.4 million Veterans in the U.S. After doing the math, the totality of the problem comes into focus: more than 1.7 million military Veterans are currently struggling with substance abuse.

But that's not the only concerning statistic…
Additional research reveals that over 40% of U.S. Veterans will suffer from alcohol use disorder at some point in their lives. Data also shows that alcohol and prescription drug abuse are more prevalent among members of the armed forces than the rest of society – and those numbers are climbing. For example, 10% of military members misuse prescription medication, compared to just 1.8% of the general population.
The U.S. Department of Veterans Affairs reports:
1 in 10
soldiers returning from the wars in Iraq and Afghanistan abused drugs or alcohol.
33%
of Veterans seeking treatment for a substance use disorder also have PTSD.
20%
of Veterans who served in Iraq or Afghanistan suffer from either major depression or PTSD.
Why Veterans Need Addiction and Mental Health Support
Veterans face unique challenges that can lead many of them to seek solace in substance abuse. What's more, the environments they are exposed to tend to increase the risk of both mental health issues and substance use disorder.
Common causes of substance abuse and mental illness among Veterans include: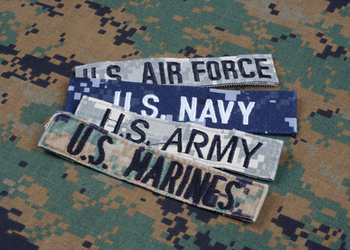 Addiction and Mental Health Resources for Veterans
It is crucial that Veterans receive the addiction and mental health resources needed. According to data, more than 40% of individuals with a substance use disorder also struggle with a mental health condition. However, less than half of those people receive treatment for either.
Fortunately, support is available for Veterans. Following are 30 of the supportive resources that Veterans and their families can tap into to receive assistance, encouragement, guidance, and treatment.
Military Veterans Organizations & Foundations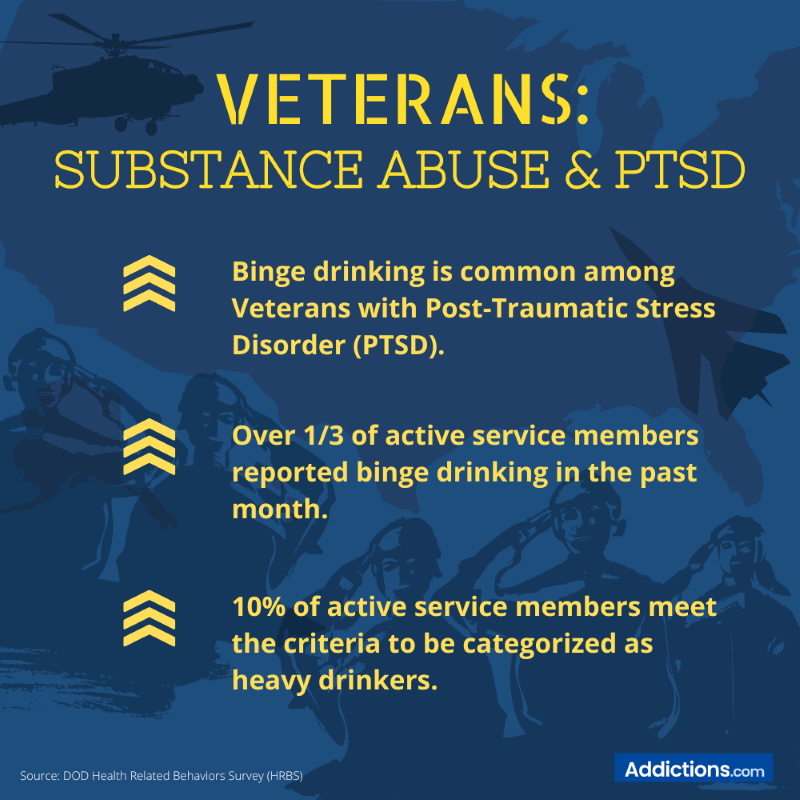 Military Veterans Online Resources
SAMHSA statistics on substance abuse among military Veterans show:
* More than 80% (nearly 900,000) abuse alcohol
* Nearly 27% (about 300,000) abuse illegal drugs
* About 7% (almost 80,000) abuse both alcohol and illegal drugs

Military Veterans Treatment Directories
Military Veterans Suicide Prevention and Crisis Lines
If you or someone you love is experiencing a substance use disorder, help is available. Treatment specialists are available to assist you in finding a rehab center that specializes in caring for military veterans.