Reading Time: 16 minutes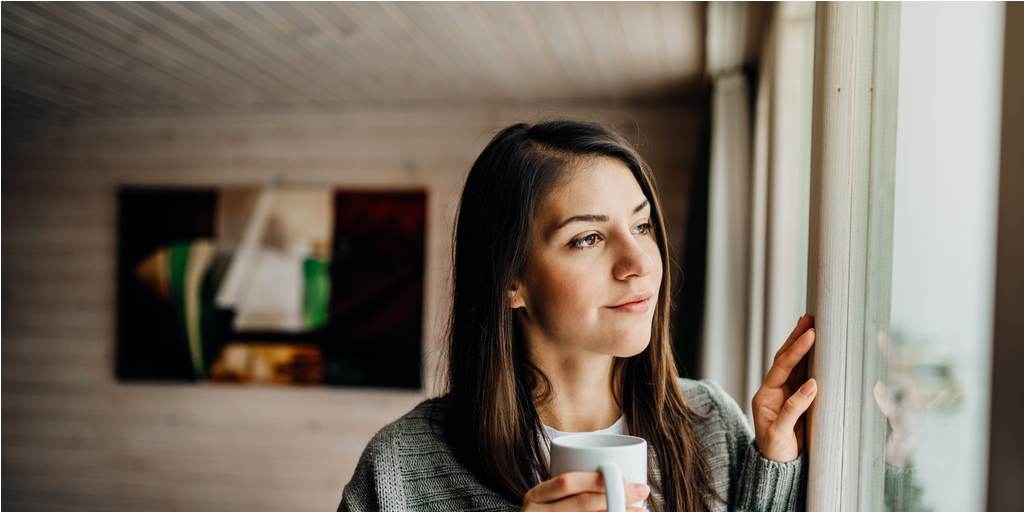 This resource guide offers information on the current mental health of college students and shares dozens of the resources available to provide crucial support.
Finals. Term papers. Relationships. Money. College students have a lot to balance during their educational careers. Stressors can add up quickly, and school-related issues are only part of the picture. Students must also manage family, work, and personal challenges. With so much on their plates, it should come as no surprise that college students often struggle with mental health issues.
Anxiety, depression, substance abuse, and other disorders are common. For many students, the issues become so overwhelming that they don't finish their education. The National Alliance on Mental Illness (NAMI) found that 64% of students who dropped out of college did so because of mental health problems.1
Fortunately, support services are available to turn the tide on these numbers. Campuses across the nation now recognize the need for student mental health resources, and most colleges offer multiple services. National organizations have also stepped up to help. From mental health apps to on-campus groups, college students have access to myriad resources.
College Student Mental Health Statistics
A look at the numbers reveals the state of mental health among college students today.2
More than 1/3 have a mental health disorder
35% of students have been diagnosed with a mental health disorder.
Mental health disorders can severely impact higher learning
Mental health disorders ultimately prompt 67% of students drop out of college.
Many don't seek the help they need
Of those college students who drop out due to mental health disorders, 50% never access mental health services.
Bipolar symptoms are common
Around 25% of college students struggle with bipolar disorder, which causes extreme mood swings and impacts sleep, energy, and judgement.
Anxiety is commonly diagnosed among students
34% of college students are diagnosed with anxiety, which causes restlessness, fatigue, difficulty concentrating, headaches, feelings of worry, and sleep problems.
Depression can impact every aspect of student life
39% of students are diagnosed with depression, and 33% of those students ultimately drop out of college due to the effects of this mental health disorder.
Common Mental Health Issues For College Students
What's driving these statistics? College students face a variety of stressors, struggles, and mental health issues. Some of the most common challenges include:
Addiction and Substance Use Disorders in College Students
Students often turn to substances to cope with stress or a mental health disorder. Too often, this leads to substance use disorders, and if students don't receive treatment for addiction, it can easily destroy lives.
Recent research has revealed that 37% of college students regularly use an illegal drug or abuse alcohol.3 Binge drinking is particularly rampant among college students, with 40.5% of students who drink reporting binge drinking.4
37% of college students regularly use an illegal drug or abuse alcohol, and 40.5% of the students who admit drinking alcohol say they take part in binge drinking.4
ADHD in College Students
Success in college requires organization and time management. These skills are difficult for students who have ADHD. Maintaining a full class load and completing assignments on time can feel overwhelming. Research suggests that students with ADHD "experience greater emotional distress and psychological difficulties than other students."5
To cope with their stress, students may turn to substance use. Research shows that college students with ADHD typically report greater alcohol and drug use than do their peers.6
Anxiety Disorders in College Students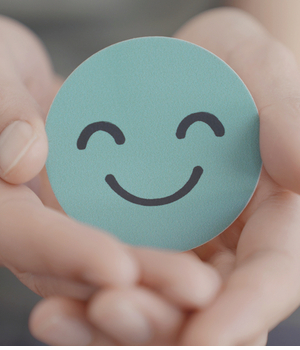 The number of students being treated for or diagnosed with anxiety disorder in the last 12 months doubled between 2008 and 2016. This rate appears to be highest when students approach graduation.6
A senior is 65% more likely to be diagnosed or treated for anxiety disorder than a freshman.6 However, research has also shown that psychological distress, including anxiety, rises during a student's first semester at college and remains high throughout that initial year.7 This sharp increase likely occurs due to the transition from high school to college life.
Throughout their college careers, students remain in a state of "transition" – from adolescence to adulthood, from student to professional, from dependent to independent. In the midst of such a major life transition, along with the everyday stresses of the collegiate environment, anxiety is prevalent.
Bipolar Disorders in College Students
Bipolar disorder is characterized by alternating periods of manic activity and extreme depression. Because college students often experience stress and fatigue due to high workloads, symptoms of bipolar disorder may be overlooked. Symptoms may be seen as mood swings or other minor emotional stress when they are actually indicators of a major mental health disorder.
Severe mood swings can negatively impact a student's day-to-day functioning. If bipolar disorder is not treated, the student will likely suffer academically and personally.
Eating Disorders in College Students
The National Eating Disorders Association reports that roughly 20% of female and 10% of male college students struggle with eating disorders. Anorexia and bulimia are the most common eating disorders.8 These conditions can be devastating to a students' health if not treated.
In some cases, students who are trying to manage a busy schedule don't make the time or effort to eat properly, which can lead to an eating disorder. Others may feel pressure to look thinner or lose weight and develop an eating disorder due to this pressure.
Depression/Suicide in College Students
A recent study of 67,000 college students discovered that 20% of students have had thoughts of suicide.9
At least a third of college students struggle with depression.2 The typical college environment that combines poor eating habits, little sleep, and lack of exercise offers the perfect recipe for depression.
It is under these conditions that students try to balance work, classes, and relationships. Often, it feels like too much. A recent study of 67,000 college students discovered that 20% of students have had thoughts of suicide. Nearly half of those students made an attempt.10
Self-Injury in College Students
The stress of college life can trigger self-injury behavior. Students may self-harm to cope with intense feelings such as anger, sadness, or loss of control. Students may feel powerless or emotionally numb or unable to express emotions, and these conditions can contribute to a desire to self-harm. Common self-injuries include burning, cutting, and scratching. Severe forms of self-injury increase the risk of suicide.11 A  2020 Healthy Minds study found that 23% of college students inflicted harm upon themselves in the past year.12
Sleeping Issues and Disorders in College Students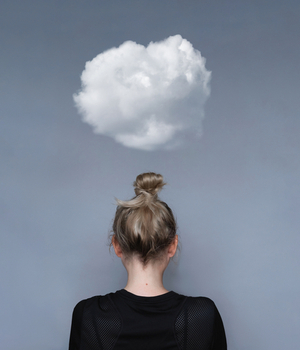 Multiple types of sleep issues and disorders are frequently reported in college students, including insomnia, restless leg syndrome, nightmares, circadian rhythm disorders (CRDs), narcolepsy, obstructive sleep apnea, and affective disorders.13
Researchers have found that 27% of all university students are at risk of at least one sleep disorder, and approximately 69% of college students experience insomnia.14
These sleep disorders can severely impair student's academic success and mental health. Poor or inadequate sleep causes daytime sleepiness, which affects mental alertness, concentration, and the ability to deal with tasks that require problem-solving, attention to detail, and memory.
As a result, college students who experience sleep disorders are at higher risk of academic failure and mental health issues.14
Schizophrenia in College Students
Individuals with schizophrenia typically experience their first psychotic episode when they are 18 to 24 years old.15 This puts them at college age. Often, the signs of this disorder are missed because the erratic behavior it causes is blamed on school-related stress, lack of sleep, or excitement. Fortunately, when diagnosed and treated, schizophrenia is often manageable, and students with this disorder can complete their degree.
Struggles With Identity in College Students
For most students, college is not only a time of academic learning, but also learning about oneself. Students wrestle with who they are in relation to their family of origin, their ancestry, and who they want to become personally and professionally. They must decide what groups to align themselves with, and they may experience rejection during this journey.
This struggle with identity can be healthy and help students grow into strong adults. However, it may also involve painful experiences that can create or exacerbate existing mental health issues.16
Students struggling with identity or any of the above issues can reach out for support from the following resources.
On-Campus Mental Health Support Services for College Students
Off-Campus Mental Health Support Services
Crisis and Support Lines
Online Mental Health Support Groups
Best Apps for Mental Health

Best Overall – Moodfit: A free app that allows users to track their mood and offers exercises to help deal with negative emotions. Pros & Cons – Customizable based on goals, but lacks access to professional help.

Best for Therapy – BetterHelp: Therapists offer online therapy and counseling services via video chat, audio, and messaging. Cost varies $240-$600. Pros & Cons – Users can send unlimited messages to their therapist, but subscription plan is required (no free trials or consultations).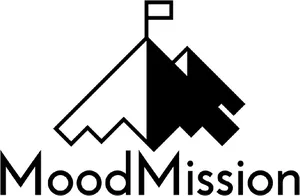 Best for Learning Coping Skills – MoodMission: Offers missions to help users improve their mood and mental health skills. $4.99 on iOS; $5.99 on Android. Prs & Cons – Research-backed, but does not include access to professionals.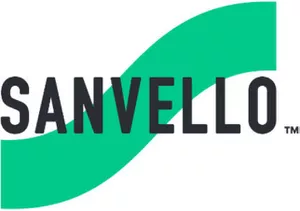 Best for Stress Relief – Sanvello: Provides cognitive behavioral therapy tools for mild to moderate anxiety and depression. Basic version is free; $8.99 for premium. Pros & Cons – Can connect with peers and a licensed therapist, but may not be appropriate for severe mental health conditions.

Best for Meditation – Calm: Offers flexible programs and exercises that help users manage anxiety. Free 7-day trial; annual membership for $70; lifetime membership for $400. Pros & Cons – Offers individual exercises, but requires a subscription.
Best Fun App – Happify: Science-backed games help user build resilience, overcome negative thoughts, and reduce stress. Plans are available starting at $14.99/month. Pros & Cons – Developed by experts, but many options are only available with premium subscription.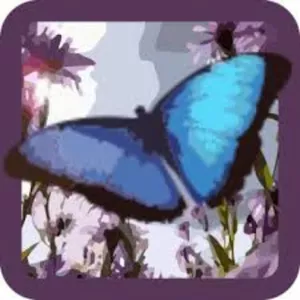 Best for Depression – Depression CBT Self-Help Guide: Provides CBT-based guides and exercises to manage depression symptoms. Free. Pros & Cons – Offers simple, easy-to-do exercises, but only available on Android devices.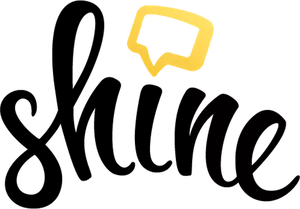 Best for BIPOC – Shine: Helps empower BIPOC by offering support and tools that address BIPOC-specific mental health issues. $65/year. Pros & Cons – Can access peer community for support, but no access to professional support.

Best for Bipolar Disorder – eMoods: This mood-tracking app sends reports to your doctor. Basic version is free; Enhanced is $50/year; Pro is $100/year. Pros & Cons – Don't have to remember to track symptoms to report to your doctor, but premium options are pricey.

Best for Symptom Tracking – Bearable: Helps explain user's symptoms and makes data shareable with medical professionals. Basic is free; Premium monthly subscription $4.49; Annual subscription $27.99. Pros & Cons – Can track sleep, medications, exercise, food, and more, but reminders don't always work properly.
Best for ADHD – Todoist: An organizer tool that helps people with ADHD stay focused. Basic version is free; Pro $3/month; Business $5/month. Pros & Cons – Can organize tasks in any way and share them, but optimal features aren't free.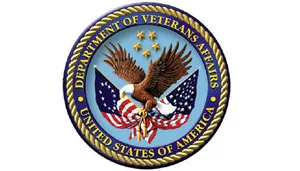 Best for PTSD – PTSD Coach: A military-designed app offering resources for people with PTSD. Free. Pros & Cons – Offers self-care assessment and daily tools, but geared toward veterans.
National Organizations and Mental Health Support Groups
Mental Health Websites for College Students
REFERENCES