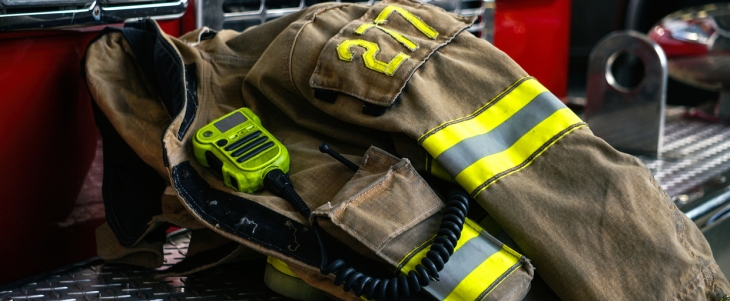 Most people who become first responders are likely moved by the opportunity to help. But being exposed to such emotionally charged situations regularly can sadly end up hurting those involved.
First responders are at a particularly high risk of developing a chronic behavioral health condition while on the job. And many will go on to develop an accompanying issue with substance use, which can impact the rest of their lives. Fortunately, there is specialized programming through outpatient and inpatient care for professionals struggling with substance use.
First Responders, Stress, and Mental Health Concerns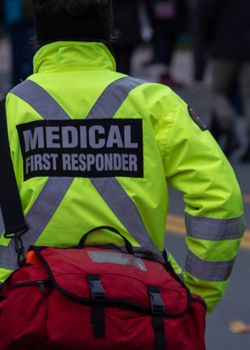 Indeed, mental health disorders and substance use disorders are commonly co-occurring conditions. Overall, it's thought that up to 50 percent of people struggling with mental health disorders are also impacted by addiction in some way.
And for first responders — including EMTs, firefighters, and police officers — mental health is an increasing concern.
More than 30 percent of all first responders struggle with a mental health condition, compared to 20% of the general population, according to the latest available numbers. Among that group, the most common mental health issues were depression, post-traumatic stress disorder (PTSD), and anxiety.
Specifically, surveys have found that 35 percent of police officers, 10 percent of EMTs, and 37 percent of firefighters either experience or meet the criteria for PTSD.
Depression was reported to impact 36 percent of all first responders, including 24 percent of police officers, 17 percent of volunteer firefighters, 13 percent of career firefighters, and 7 percent of EMTs.
And several anxiety disorders are also considered common among these workers, with police officers at particularly high risk for developing these types of conditions.
The numbers may seem startling, but they're driven by a range of work conditions that are anything but uncommon for people in this field.
Jobs with High-Risk Factors for Addiction
In many ways, stress and trauma are at the very core of a first responder's work. They don't get called out to a scene unless something dangerous or challenging has happened. And once they arrive, they're expected to help bring things under control, a skill that involves suppressing their own emotional reactions to remain calm.
While this work is brave and essential for the community at large, it can have a detrimental effect on those performing it, especially over time.
There's the regular exposure to death, pain, injury, and grief, along with the threat of personal exposure to dangerous situations. Hours are often long and can include several of these scenarios in a day's work.
And these factors can also combine to negatively impact a person's sleep cycle and physical health. For EMTs in particular, the fast pace of the job is a major difficulty, with 69 percent of the professionals reporting not having enough time to recover between traumatic events, according to one study.
Firefighters report facing several challenges when it comes to finding appropriate mental health services, especially for volunteers.
And within the police force, a significant gap exists between the number of officers who have experienced a traumatic event — about 75 percent — and those who talk to their agency about it — about half. About half the officers surveyed in the same study said they also knew a fellow officer who had "changed" after experiencing a traumatic event.
Yet, without a healthy outlet for release, these experiences can manifest in several harmful ways, including the development of substance use disorders.
Addiction Among First Responders
Sadly, addiction is nearly as common among first responders as mental health struggles.
One 2017 survey found drinking to be a particular problem among firefighters, be they career, volunteer, male, or female.
According to the numbers, up to 50 percent of male firefighters reported participating in heavy or binge drinking behavior within the last month. Nine percent reported driving while intoxicated during that time.
For female firefighters — who comprise just 5 percent of professionals in the field — binge drinking was reported at a rate of 39 percent. Nationally, around 12-15 percent of women in the general population will partake in such behavior.
Public numbers on police struggling with substance use have been less forthcoming, though one 2010 study found 11 percent of male officers and 16 percent of female officers to use alcohol at levels deemed "at risk," according to the National Institute on Alcohol Abuse and Alcoholism.
Documented looks at drug addiction among first responders are also hard to come by. However, one study on the topic concluded that as many as 10 percent of firefighters were abusing prescription pills — likely due to the number of injuries commonly sustained on the job.
Outpatient and Inpatient Care for Professionals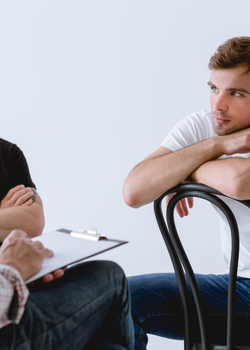 The numbers are certainly concerning, but thankfully, there are a number of programs that could help them change for the better.
Inpatient care for professionals, like the RESCU program, is available to help first responders struggling with addiction. And these programs are built with the particular concerns and experiences of first responders in mind.
Aside from being experts in addiction treatment, staff at these facilities are also often former first responders. Spaces at the specialized courses are reserved for firefighters, EMTs, police officers, and members of the military.
Treatment is also tailored to this group, often taking the form of group therapy sessions to discuss common struggles of the job, including work-related trauma, drinking culture, the "warrior ethos" and its impact on seeking proper help, and guilt over "letting down" co-workers.
Other common tools are also available, such as help with detoxing, personal therapy sessions, and the creation of individual treatment plans. Altogether, this type of inpatient care for professionals can help someone struggling with addiction make the breakthrough they need.
First responders bravely bare many burdens for society. But with the right kind of help, the job doesn't have to become a burden to them.
If you're a first responder seeking treatment to overcome a substance use disorder, help is available. Call 800-405-1685 (
Who Answers?) today.