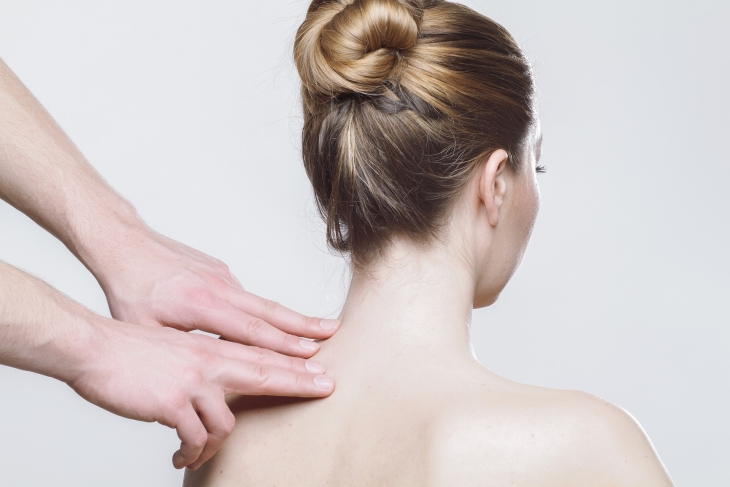 The 2015 National Survey on Drug Use and Health found that 38% of Americans—that's almost 92 million people—used prescription opioids in the previous year. Eleven and a half million of these individuals misused these painkilling drugs, and 1.9 million of them had a painkiller addiction.
Misuse is defined as taking a medication that has not been prescribed to you, taking a medication for a reason other than the one for which it was prescribed, or taking a medication more often, in larger amounts, or longer than directed by a physician. Why is there so much misuse of prescription opiates in the United States? The truth is, the majority of people who misuse opioids aren't trying to get high – they're only trying to relieve pain. It is no secret that pain management and addiction are closely connected.
The Over-Prescription of Pain Medication in America
Although prescription opioid sales have quadrupled in the U.S. since 1999, there has been no change in the amount of pain that Americans suffer. This is because opioid drugs are not a cure for pain. They are designed to be effective in the acute period of pain, such as following surgery or injury. Pain begins as a symptom of a medical issue. When that issue is a hip replacement, opioid drugs mask the symptom of pain while the body heals from the surgery that caused the symptom.
Opioids are only effective when used for a temporary condition that will resolve in a short span of time.  When doctors and patients use opioids to treat pain from a chronic condition such as migraine headaches, or rely on opiates instead of physical therapy during recovery from an injury, the pain will actually increase over time. Patients are forced to take larger and larger doses of the medication to find relief, and eventually, the pain itself becomes a condition—i.e., the injury has healed, but the body is still in pain. When attempted pain management and addiction become intertwined, that is when long term side effects become a reality.
Pain that lasts longer than 12 weeks is considered chronic pain, which can be incredibly detrimental to overall physical and mental health. Taking opioids for chronic pain is not only ineffective, it is counterproductive, increasing pain levels and producing a range of unpleasant and even dangerous side effects, including painkiller addiction.
Painkiller Prescriptions from State to State
The rates of painkiller prescribing vary greatly from state to state. In 2012, physicians in the lowest opioid prescribing state wrote just one-third of the prescriptions that were written in the highest opioid prescribing state. In 2013, a quarter of a billion prescriptions were written for opioids—enough for every adult in the country to have their own bottle of painkillers. Physicians in Alabama wrote three times as many prescriptions per person as physicians in Hawaii did that same year. The variations in underlying health conditions between these populations are minimal, which means there are likely socioeconomic reasons for the difference. Alabama regularly ranks as one of the worst states to live in, due to low scores in livability metrics such as health care, legal protection against discrimination, air quality, attractions, and crime rate.
It isn't just that reduced quality of life can make people more vulnerable to painkiller addiction—it's that doctors in poorer states with less medical resources and more patients without good insurance coverage are more likely to prescribe a bottle of pills than physical therapy or more expensive alternative treatments that their patients can't afford.
Painkiller Addiction
The rate of painkiller addiction and overdose in the United States is rising at an alarming pace. In 2016, 33,000 people died of opioid-related deaths—and most of these weren't due to street fentanyl or black tar heroin, but to legally prescribed opiate painkillers.
It's easy to become addicted to opiates because they directly affect the reward center of the brain, which is designed to train us to repeat activities that release the neurotransmitter dopamine. Under natural conditions, the brain releases dopamine in a small amount in response to healthy, life-sustaining activities such as physical exercise or eating nutritious food. Painkillers, on the other hand, release a rush of dopamine that cause your brain to immediately mark taking the pills as an "important" activity that is to be maintained, even at the expense of health and wellbeing. It should be no surprise that one in four patients who take opioids on most days for three or more months develops a painkiller addiction—and without even experiencing a reduction in pain levels.
Long-term opioid therapy not only causes side effects that decrease quality of life, it increases patient pain sensitivity. The body stops producing natural painkilling endorphins due to the presence of opiates, as well as reduces the number of functioning opiate receptors and the amount of dopamine produced, to protect itself from the floods of the neurotransmitter that overwhelm the brain after drug use. As a result, the patient not only experiences more pain and the need to take more medication to avoid withdrawal symptoms, they also develop an inability to feel pleasure known as dysthymia.
Some physicians prescribe these medications without monitoring patient use in ways that would reveal painkiller addiction. When doctors do recognize that a patient is overusing their medication and stop writing prescriptions without offering alternative pain treatments, many patients start a downward spiral. They may go doctor shopping, hoping to find a physician who will write them a new prescription, or they may fake or self-inflict an injury and then go the emergency room. Sometimes these efforts work, but sometimes patients leave the doctor's office or hospital still in pain, making them vulnerable to dealers who often linger in medical areas, offering the relief of heroin on the spot for just a few dollars.
How to Minimize Your Chance of Developing a Painkiller Addiction
There are ways to minimize your chances of suffering a painkiller addiction, and it's important to make yourself aware of them before starting any kind of opioid therapy, or before taking a painkiller that was not prescribed for you.
1. Ask about your prescription.
You should always discuss your opioid pain medication prescription with your doctor or pharmacist. Ideally, your physician should explain how the pills are only effective for the short term, and that they will only increase your pain if taken for a longer period of time. They should also explain that you must strictly follow prescribing instructions and to pay close attention to side effects and withdrawal symptoms. Many doctors, however, do not do this, so it is up to you to take the responsibility upon yourself and ask them or your pharmacist for more information, and for advice on when and how to discontinue the medication.
2. Don't self-medicate.
Taking an opiate medication in a way different than prescribed, to feel "better" when you are sad or stressed, or to get high, is a dangerous misuse of opioids. Painkillers are already quite physically addictive; taking them for your own, off-script reasons will not only amplify the risk of physical addiction, it can create an equally dangerous psychological addiction.
3. Don't use someone else's prescription.
Taking a painkiller that was not prescribed for you for any reason or in any way is also dangerous. The function and dosage of a medication is carefully considered by doctors before they prescribe a drug, and physicians and pharmacists monitor the lists of drugs a patient is taking to look out for dangerous interactions. If you aren't taking the drug under a doctor's guidance, you have no way of knowing the safety or efficacy of the dose, or if you have a condition or are taking a medication that will cause a dangerous interaction. It also makes you much more vulnerable to addiction.
4. Don't leave unused pain pills around the house.
Taking prescription painkillers should not only make you wary of developing your own painkiller addiction, it should make you wary of opioid misuse by friends and family. Always keep your prescription bottles in a secure place, and return unused pills to the pharmacy or other official organizations for the safe disposal of unused opioids.
5. Don't take painkillers for the long-term.
Although your doctor should know to not prescribe prescription painkillers for long-term treatment of pain, some healthcare providers may be willing to do so anyway. In these cases, it is up to you to look after yourself by limiting how long you continue to take the medication.
6. Don't mix medications.
Prescription opioids are CNS depressants, meaning they slow the central nervous system. Too many can slow or even stop a person's breathing, leading to coma and death. Taking prescription opioids with other CNS depressants such as Valium, Xanax, or Ativan can do the same, putting you at risk of a fatal overdose. Taking these drugs together also amplifies the addictive properties of both, making you even more likely to develop a painkiller addiction.
7. Look for alternative pain management options.
Alternative pain management treatments such as nonopioid medications, exercise, meditation, cognitive behavioral therapy, and other natural and holistic options can be very effective for pain reduction with less harm and no risk of addiction.
Alternative Pain Management Strategies
A biopsychosocial approach to pain management, like the one offered in the three-week pain rehabilitation program at the Mayo Clinic in Rochester, MN, acknowledges the biological aspects of pain, while also acknowledging the social and psychological aspects that impact the experience of pain. They attempt to take the focus off eliminating pain, and put it onto improving quality of life and functioning. Patients learn coping mechanisms that allow them to return to healthy functioning, including taking part in social activities, work or vocational training, and recreation. This in turn helps to reduce pain levels by reducing depression, which can cause or exacerbate the experience of pain.
The primary goal is to reset the body to a more beneficial resting state. Poorly managed chronic pain creates chronic stress, causing tense muscles, elevated blood pressure, heart rate, and breathing, and other symptoms that intensify and even cause pain. Exercise, mindfulness techniques, and meditation are holistic treatments that can reduce stress and produce a relaxation response in the body. Less muscular tension will mean less back pain, less neck pain, less headaches, and so on. In addition, a healthy, balanced body will naturally produce endorphins to ease pain.
Vigorous exercise releases endorphins too, and occupational and physical therapy can strengthen the body and reset the nervous system. Cognitive behavioral therapy can help you manage anger, anxiety, stress, and moods so that they won't have a negative impact on your body, as well as teach you ways of disengaging from your symptoms instead of "clamping down" and over-focusing on the pain in ways that will only make your condition worse.
How to Treat Painkiller Addiction
There are many different ways to treat a painkiller addiction, from self-help programs, to support from family and friends, to treatment in a drug addiction rehabilitation facility. If you don't have a stable or supportive home environment, or if your addiction is particularly severe, your best option is an inpatient rehab program where you live and breathe addiction recovery all day, every day. Another benefit of the inpatient program is that they usually offer medical detox, as well as 24/7 medical monitoring to ensure your comfort and safety.
Outpatient rehab programs provide counseling and other forms of treatment during the day or in the evenings, while you live at home. This can be an excellent step-down program after you complete an inpatient stay, or a good place to start recovery if your painkiller addiction is mild and you have a stable place to live.
The struggle of pain management and addiction is one felt by many Americans. No matter what kind of treatment program you choose, it's vital for you to understand that recovery is a lifelong journey. You must attend to your physical and mental health in ways that support addiction recovery if you want to continue to grow and improve your quality of life. Many facilities offer aftercare programs for this reason, or referrals to community resources such as peer support groups.